Govt chalks out programs to celebrate Eid-ul-Fitr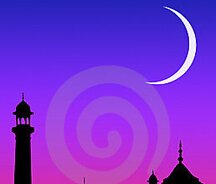 Bangladesh government on Thursday chalked out a number of programmes to celebrate the holy Eid-ul-Fitr with due respect and in a smooth manner.
The programs were taken at an inter-ministerial meeting of Religious Affairs Ministry chaired by Religious Minister Principal Motiur Rahman.
The meeting decided that, if the weather is fine, the main Eid congregation will be held at the National Eidgah at 8:30am. If the weather is bad, the main congregation will be held at Baitul Mukarram National Mosque at 9 am.
The President and the Prime Minister will issue messages on the occasion of the Eid-ul-Fitr.
National flags would be hoisted at government, autonomous and non-government offices and all military establishments. National flags and flags inscribed with "Eid Mubarak" will be installed at important traffic islands and light posts in the capital city.
Besides, designated government offices and military establishments would be illuminated on the night following the day of Eid-ul-Fitr.
The meeting also decided that the authorities at divisional, district, upazila, city corporation and municipality levels, the armed forces division and chiefs of non-government organizations would fix their respective programs in light of the national programs.
Bangladesh Television and Bangladesh Betar will air special programs while the newspapers will publish supplements on the occasion of Eid-ul-Fitr. Improved diets will be served in hospitals and jails.
The day will be observed in Bangladesh missions abroad too in a befitting manner.
Special measures will be taken to maintain law and order across the country. –Our Monitor
Taskforce will ensure safe journey during Eid, says Quader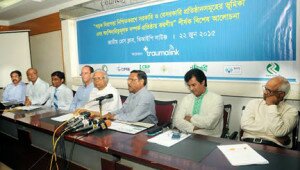 Road Transport and Bridges Minister of Bangladesh, Obaidul Quader, on Monday said special taskforce will be in the field to ensure safe journey of people during the Eid-ul-Fitr.
A taskforce will be formed Tuesday consisting of members of Rapid Action Battalion (RAB), Police, Fire Service and Civil Defence and transport related organisations' leaders.
He said this while addressing a special discussion on 'Role of Public and Private Organisations in Ensuring Road Safety and Responsibilities in Building Joint-Venture' at Jatiya Press Club VIP Lounge in Dhaka.
Chaired by noted columnist Syed Abul Maksud, the discussion was addressed by Chairman of Nirapad Sarak Chai eminent actor Ilias Kanchan as the special guest.
About the preventing road accident and ensuring road safety, the minister said, "It is impossible to ensure accident-free and safe roads and highways by making all roads in 16-lane unless the users of roads change their mentality".
"Nobody cares anyone. If you enquire, you will see there is politics also where roads are grabbed. So, engineers and constructors frighten to do construction work in road. I use to interfere in this regard," he added. –Our Monitor (Photo: PID)
Akhaura-Agartala railway project by Dec, 2017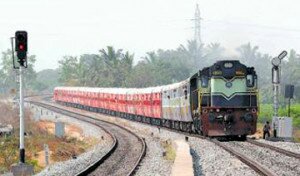 The Indian organization, NITI Aayog, has decided to commission a proposed 15-km India-Bangladesh railway project along Tripura by 2017, a top state official of Tripura said on Friday.
Prime Minister Narendra Modi and Bangladesh Premier Sheikh Hasina discussed the issue during the former's visit to Dhaka on June 6-7 about a Rs 575 crore (USD 90 million) railway project.
It was finalized in January 2010 during Hasina's meeting with the then Indian prime minister Manmohan Singh in New Delhi.
"NITI (National Institution for Transforming India) Aayog, last week, decided in a meeting in Delhi to put in place the vital railway project between India and Bangladesh by December 2017," Tripura Transport Secretary Samarjit Bhowmik told the newsmen.
Bhowmik, who attended the NITI Aayog meetng, said: "The alignment and other technicalities of laying the track to link Agartala railway station with Bangladesh's Akhaura railway station would be changed. A final report on the new alignment will be submitted to the centre by June 30 for sanction of funds." NITI Aayog's advisor Animesh Singh presided over the Delhi meeting, where officials of ministries of railway, development of northeastern region (DoNER) and external affairs and the Tripura government participated.
The NITI Aayog meeting was held to remove the roadblocks on the Agartala-Akhaura rail project along Tripura capital Agartala. Of the 15 km, 5 km fall in Indian territory and the remaining in Bangladesh.
"On the Indian side, some portion of the track is likely to be elevated," the official said.
Bhowmik said that India's External Affairs Ministry would provide funds to lay track in the 10-km Bangladesh territory.
State-owned Indian Railway Construction Company (IRCON) is expected to lay the tracks on both sides of the border. The Northeast Frontier Railway is the nodal agency for the project, for which alignment of rail line and other technical details were earlier finalized by officials of both India and Bangladesh.
Tripura Transport Minister Manik Dey said: "The new railway connectivity between the northeastern state and Bangladesh will boost socio-economic, trade and business ties between the two countries. After the commissioning of the railway project, Tripura would act as a corridor to the southeast Asian countries."
Dey told a news agency: "It would become cost-effective to ferry men and material between the two countries and between mountainous northeast region and other parts of India via Bangladesh once the railway project is completed."
The 1,650-km distance between Agartala and Kolkata would be reduced to only 515 km once the rail track is constructed through Bangladesh. –Our Monitor
Workshop on 'Arms Trade Treaty' held in Dhaka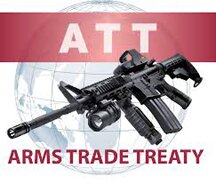 The two-day workshop on 'Capacity Building for the UN Program of Action on Small Arms and Light Weapons and the Arms Trade Treaty' was held at the Ministry of Foreign Affairs, Bangladesh on June 17-18.
The workshop was organized in partnership with the United Nations Regional Centre for Peace and Disarmament in Asia and the Pacific (UNRCPD) with funding support from the UN Office on Disarmament Affairs.
Foreign Minister Abul Hassan Mahmood Ali inaugurated the workshop. United Nations Resident Coordinator in Bangladesh Robert W Watkins was also present.
A total of 40 officials from a number of relevant ministries, divisions and agencies attended the workshop. It was conducted by international experts on small arms control standards and technologies.
The workshop discussed, among others, enhancing Bangladesh's compliance and reporting on the UN Program of Action and other relevant international instruments as well as adoption of some of the latest toolkits and technologies for regulating arms transfer, storage, tracing and record keeping.
The workshop also focused on effective prevention of illicit transfer of arms and ammunition, including in the hands of terrorists and organized criminal networks. –Our Monitor
'LGIs being strengthened more in Bangladesh'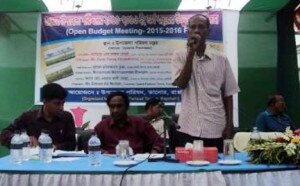 The Local Government Institutions (LGIs) in Bangladesh are being furthermore strengthened and democratized with people's participation with their activities, Switzerland Ambassador to Bangladesh Christian M Fotsch has said.
Bangladesh is one of the priority countries of Switzerland with regards to long-term development cooperation. The current Swiss Cooperation Strategy for Bangladesh focuses on three thematic areas, namely Local Governance, Skills Development and Market Development, he said.
He made this observation while addressing the open budget session of Tanore Upazila at its conference hall in Rajshahi on Saturday as the guest of honour. He also witnessed the budget session.
Consular Urs Fluckiger, GIZ Country Director Tobios Baker, Senior Programme Officer of Swiss Agency for Development and Cooperation (SDC) Sabina Yeasmin, GIZ Team Leader Hamidul Islam Chowdhury accompanied the Swiss envoy on the occasion.
Ambassador Fotsch said Bangladesh is now progressing fast than any other previous time. The present pace of development should be accelerated.
The ambassador said development of the country should be done by own self and the foreign friends will only extend their cooperation in this regard.
Fotsch said that SDC has a substantial program in Bangladesh with an aim to achieve an effective and sustainable poverty reduction in this country.
During the last few years' works, SDC felt that Bangladesh made huge progress in the previous few decades, notably in population control, food security, child mortality, malnutrition and access to education. However, poverty reduction remained a major challenge, he mentioned.
Upazila Nirbahi Officer Muniruzzaman Bhuiyan placed a Taka 1.61-crore budget for 2015-16 fiscal with Upazila Chairman Emran Ali Mollah in the chair. –Our Monitor
Bangladesh's new Air Chief adorned with Air Marshal rank badges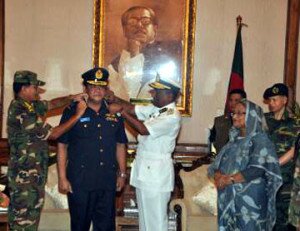 With the presence of Prime Minister Sheikh Hasina, the newly appointed Chief of Air Staff Air Vice Marshal Abu Esrar has been adorned with the rank badges of Air Marshal by Chief of Army Staff General Iqbal Karim Bhuiyan and Chief of Naval Staff Vice Admiral M Farid Habib at Ganabhaban in Dhaka Thursday evening.
During the ceremony, Major General (Retd) Tarique Ahmed Siddique, Security Adviser to the Prime Minister, outgoing Chief of Air Staff Air Marshal Muhammad Enamul Bari, Lieutenant General Abu Belal Muhammad Shafiul Huq, Principal Staff Officer of Armed Forces Division, Major General Mia Mohammad Zainul Abedin, Military Secretary to Prime Minister and senior officers of Prime Minister's office were present on the occasion.
Mentionable that the outgoing Chief of Air Staff Air Marshal Muhammad Enamul Bari will hand over BAF Command to Air Marshal Abu Esrar on June 12, says an ISPR press release. –Our Monitor
Modi hands over Bangladesh War Honour to Vajpayee's family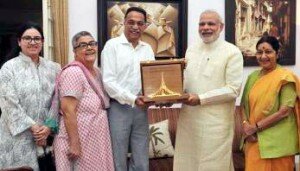 Indian Prime Minister Narendra Modi on Thursday handed over the 'Bangladesh Liberation War Honour' to the family members of former Prime Minister Atal Bihari Vajpayee.
"Prime Minister Narendra Modi on Thursday handed over the 'Bangladesh Liberation War Honour' to the family members of former prime minister Atal Bihari Vajpayee– Ranjan Bhattacharya, Namita Bhattacharya, and Niharika Bhattacharya", a statement from the Prime Minister's Office (PMO) said.
External Affairs Minister Sushma Swaraj was also present on the occasion.
Narendra Modi received the award from Bangladesh President Abdul Hamid on behalf of Vajpayee at a function at Bangabhaban in Dhaka on June 7. Earlier, Vajpayee could not visit Bangladesh to receive the honour because of sickness.
Bangladesh conferred the award on Vajpayee for his active role in support of Bangladesh Liberation War in 1971 when he was a Lok Sabha member. –Our Monitor
Dhaka visit outcomes will lead to a stronger partnership: Modi
Indian press extensively covers the visit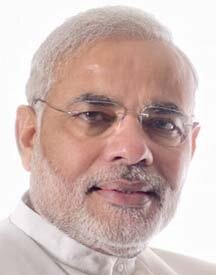 Thanking Bangladesh for the hospitality he enjoyed in his two-day Dhaka visit, Indian Prime Minister Narendra Modi said this visit would lead to a stronger partnership between Bangladesh and India.
"Thank you Bangladesh. The visit will remain forever etched in my memory. Outcomes of the visit will lead to a stronger partnership", the Indian premier tweeted after the visit.
He also wrote in his Twitter account: "Most importantly, we successfully overcame long pending issues of the past and this will enable us to create a better future for our ties."
In another tweet, Modi referred to the experience of Chief Minister of West Bengal Mamata Banerjee's Dhaka visit, saying: "Yesterday Mamata told me you can never forget Bangladesh's hospitality. I agree with that".
He also wrote in a tweet that the thought process of Prime Minister Sheikh Hasina had a similarity with his thought process– "The thought process of your PM and my thought process perfectly matches. All we think of is development, development and development".
The Indian Prime Minister tweeted a number occasions before and during his Bangladesh visit on Saturday and Sunday.
In one of the tweets he said Prime Minister Sheikh Hasina played an outstanding role in strengthening ties between Bangladesh and India.
"With PM Sheikh Hasina, who has played an outstanding role in strengthening ties between Bangladesh and India…", Modi wrote in a caption of a photograph with Sheikh Hasina.
In another tweet he termed the Father of the Nation, Bangabandhu Sheikh Mujibur Rahman, as an "Icon of Democracy".
Indian newspapers extensively covered Prime Minister Narendra Modi's just-concluded visit to Bangladesh. Besides front page reports, the major dailies wrote editorials on the visit and termed it as very successful one which would strengthen bilateral relation between India and Bangladesh.
India's most circulated daily Times of India in its editorial said exchange of ratification of Land Boundary Agreement (LBA) with Bangladesh would settle border related matters between the two countries while enclave residents would get citizenship rights. The maritime boundary with Bangladesh has also been settled. Modi's successful visit has raised the hope that sub-continent's Berlin wall is coming down.
The Hindusthan Times in its editorial described Narendra Modi's Dhaka visit as one of the most productive so far. The editorial said with the exchange of ratification of historic Land Boundary Agreement (LBA) with Bangladesh the 41-year-old dispute comes to an end also ending the stateless status of 50,000 people in the enclaves.
The editorial lauded India's access to Bangladesh ports of Chittagong and Mongla for its cargo vessels and described it as a major step. "At present, Indian ships have to go to Singapore, offload their cargo and then have it sent back to Bangladesh, an exercise which takes up to 40 days. With the new development, it will now take a week," the editorial said.
The Hindu in its editorial elaborately commented on Bangladesh-India bilateral relation and underscored the need for strengthening it further. The editorial appreciated Narendra Modi's step in this regard. –Our Monitor
Effective urban health policy for fast-growing megacities stressed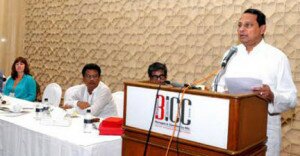 Bangladesh Information Minister Hasanul Haq Inu, MP, on Wednesday told a gathering in the capital city Dhaka that one of the major challenges of the 21st century was to evolve an effective urban health policy for the fast-growing megacities of the world.
"If there is better health care for the urban poor and industrial worker then there will be greater productivity," he said. The minister was speaking at a conference at the Bangabandhu International Conference Center on 'Sustainable Development 2015: The Issue of Urban Health'.
Chaired by the president of the Mother and Child Health Center, Dr MQK Talukdar, the key-note speaker was Dr Nitish Vajpayee of the Population Foundation, India.
The information minister said it was important that health awareness including poverty-related issues for the poor, garment workers should be addressed through an effective urban heath policy to improve public health in the urban areas.
Dr Vajpayee cited a study among 400 poor people in four Indian cities– Pune, Jaipur, Agra and Bhubaneswar — that showed the poor preferred treatment at government health outlets as the service was better.
Jose Siri of Malaysia's International Global Health also read out a paper on "urban health policy" at the seminar. The four-day seminar, organized jointly by the Ministry of Health and Family Welfare and Local Government Division, had 400 participants from 60 countries, which would help evolve an urban health policy based on global best practices.
Later in the evening, the information minister said at a seminar on disaster recovery planning at the city's CIRDAP auditorium that because of a number of complex reasons including climate change Bangladesh had to be ready for a number of adverse situations. He also referred to the recent earthquake in Nepal that also rocked Bangladesh.
He said that by 2030 Bangladesh must complete its plans for disaster preparedness with international cooperation.
The Disaster and Relief Ministry, UNDP and a number of other international organizations organized the workshop. The minister distributed certificates among the participants. –Our Monitor
Call to raise cultivation of zinc-rich rice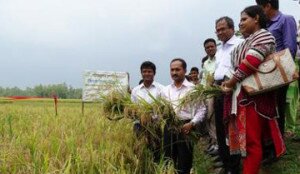 Agriculture experts have stressed for enhancing cultivation and consumption of rice from zinc-enriched BRRI Dhan64 to meet nutritional demand of children for their normal growth increasing disease resistant capacity.
They were addressing a farmers' field day organised by RDRS Bangladesh, an NGO, on Wednesday to demonstrate farming results, technologies and harvesting BRRI dhan64 rice in village Kanudaspara under Mithapukur upazila in Rangpur district.
The NGO has been expanding farming technology, seed production, processing and storing of the rice at 200 exhibition plots in Rangpur, Nilphamari,Dinajpur and Gaibandha under The HarvestPlus Challenge Programme this season.
The International Center for Tropical Agriculture (CIAT) and International Food Policy Research Institute (IFPRI) have been coordinating the technology dissemination process for ensuring seed production, processing and storing of the high zinc rice.
Deputy Commissioner Farid Ahammad attended the occasion and inaugurated harvest of the zinc-enriched BRRI dhan64 rice at the field of farmer Russell Pradhan as chief guest
With Chairman of local Durgapur union parishad Rabiul Islam Pramanik in the chair, Programme Manager (Filed Coordination) of RDRS Bangladesh for Rangpur Merina Ahmed delivered welcome speech.
Project Coordinator of RDRS Bangladesh for Rangpur Rashedul Islam narrated goals of field day, farming technology, agronomical managements and other issues for enhancing cultivation of BRRI dhan64 rice.
He said 40 percent children of the under-5 age group are malnourished and stunted while an estimated 44 percent children of them are remaining at risk of zinc deficiency and 60 percent women suffering from malnutrition in Bangladesh.
The people in Bangladesh mainly depend on rice for meeting majority of their vitamin and mineral requirements and general rice does not contain enough micronutrients required for normal growth of the children and leading healthy productive life.
Terming zinc, iron and vitamin-A as vital micronutrients, he said
deficiency of these micronutrients could be met through enhancing cultivation and consumption of zinc-enriched BRRI dhan64 rice as the prime food in Bangladesh.
Deputy Director of the Department of Agriculture Zulfiquer Haider, Mithapukur UNO Harunur Rashid, Senior Scientific Officer of Bangladesh Rice Research Institute Sheela Pramanik, Scientific Officer of Bangladesh Nuclear Agriculture Research Institute Mohammad Monirul and Agriculture Research and Development Officer of HarvestPlus Bangladesh Ruhul Amin Mandal addressed as the special guests.
Chairman of Durgapur Union Federation Lipi Begum, Senior Agriculture Officer of RDRS Bangladesh Anup Kumar Ghosh, its Agriculture Officer Shamim Ahmed, media workers, local public representatives and elite were present.
More than 190 male and female farmers, representatives of HarvestPlus Bangladesh, RDRS Bangladesh, public representatives, civil society members, media workers and elite were present.
The experts said cultivation of BRRI dhan64 rice enables framers in cultivating four crops on the same land to meet nutritional demand in place of three crops annually to further enhance crop intensification to ensurefood security under adverse climate.
The chief guest suggested for expanded cultivation of BRRI dhan64 rice for supplementing zinc deficiency of children, pregnant women and poor to reduce maternal, neonatal and child deaths and increase rice production. –Our Monitor
Two injured, 41 houses gutted in Dhaka city slum fire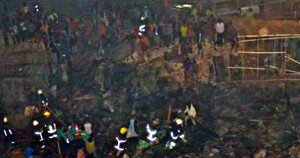 Two persons were injured and 41 houses and shops gutted in a fire at Sattala slum at Mohakhali area in the Bangladesh capital city Dhaka.
The injured persons were identified as Abu Akbar, 60, and his son Abu Kawser, 20. They were admitted to Dhaka Medical College Hospital (DMCH) burn unit.
Police and Fire Brigade sources said a portion of Sattala slum caught fire at 5:15 am Friday. Seven units of the fire brigade brought the fire under control following a two-hour effort.
Local sources said newly-elected Dhaka North City Corporation (DNCC) Mayor Anisul Haq and senior police officers visited the spot soon after the incident.
The mayor assured the fire-victims of all cooperation. BSS DMCH correspondent said about 40 per cent of the body of Abu Bakar was burnt in the fire while more than 20 percent of the body of his son, Kawser, was damaged. Kawser said they were sleeping in a room on the first floor when the fire broke out.
Banani thana sub-inspector (SI) Mustafa Kamal said besides the two fire-injured persons, some more people were injured while rushing out of their houses in fear of fire.
Fire Brigade officer Shahjadi Sultana said 32 residential houses and nine shops were gutted and a cow died in the fire.
She said the estimated loss in the fire amounts to Taka 15 lakh. Power supply glitch is primarily assumed as the cause of fire, she added. –Our Monitor
More than 300 join AL from BNP in Noakhali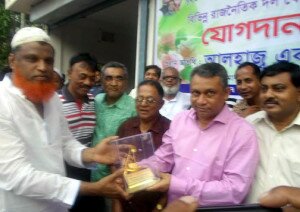 More than 300 leaders and activists of Bangladesh Nationalist Party (BNP) joined Awami League on Thursday, May 7, 2015. They joined AL garlanding Ekramul Karim Chowdhury, General Secretary of Noakhali AL and Member of Parliament from the Noakhali-4 constituency at his own house in Kabirhat upazila of the district.
Greater Noakhali Truck-Pickup Van Owners' Samity President Ali Akbar Selim, General Secretary Nurul Islam, Truck-Pickup Labourers Union President Zahirul Islam, General Secretary Nurul Amin and BNP leader Alamgir led more than three hundred leaders and workers to join AL formally.
District Awami League president Principal Khairul Anam Selim, AL leaders Abu Taher, Abdul Momin BSc, Noakhali City AL President Abdul Wadud Pintu, Kabirhat Poura Mayor Zahirul Haque Raihan, Kabirhat Upazila AL President Nurul Amin Rumi and district AL leader Shamsuddin Zehan, among others, were present at the joining ceremony. –Our Correspondent
PM opens BMT, Helmet, Army Complex at Dhaka Cantt

A Bone Marrow Transplant (BMT) Centre, the second of its kind in the country, started its journey on Tuesday along with other health facilities at the Combined Military Hospital (CMH) at Dhaka Cantonment opening up a new horizon in Bangladesh's medical science.
Prime Minister Sheikh Hasina inaugurated the BMT Centre and a Post-Anaesthetic Care Unit, a Critical Care Centre and a Casualty and Emergency Unit at the CMH by unveiling their plaques.
Besides, Sheikh Hasina, who is also in-charge of the Ministry of Defence, opened the Army Multipurpose Complex and the Army Headquarters Conference and Auditorium Complex—Helmet (in the picture).
In Bangladesh, the incidence of blood cancer and blood-related disorders is increasing day by day. In the last five years, the Dhaka CMH treated 423 patients of haematological malignancy.
But out of these, they could cure a few cases. The CMH could have provided treatment to 94 potential patients had a bone marrow transplant centre been there, sources at the CMH said.
Realising this dreadful condition of the patients, the BMT Centre at Dhaka CMH has been established. It will treat both civil and military patients, the sources added.
The BMT Centre at Dhaka CMH has got modern treatment facilities for the patients with haematological malignancy like blood cancer and blood related disorders at a cheaper expense compared to the costs in countries like India, Thailand and Singapore.
The newly established BMT Centre is composed of a number of installations including a BMT Lab, a special haematology ward, stem cell lab, Apheresis room, HEPA Filter/HVAC System and a blood bank.
The country's first bone marrow transplantation centre was set up at Dhaka Medical College Hospital on October 20 in 2013.
After the inauguration of these establishments, a munajat was offered seeking continued development of the armed forces as well as peace, progress and prosperity of the nation.
Later, the Prime Minister visited different establishments at the CMH, including the BMT, as well as the Army Multipurpose Complex and the Army Headquarters Conference and Auditorium Complex.
Health Minister Mohammad Nasim, PM's Security Adviser Major General (Retd) Tarique Ahmed Siddique, Chief of Army Staff General Iqbal Karim Bhuiyan, Chief of Air Staff Air Marshal Muhammad Enamul Bari, Acting Chief of Naval Staff Rear Admiral AMM Awrangazeb Chowdhury, Sheikh Helal Uddin, MP, Senior Secretary of the Defence Ministry Kazi Habibul Awal, the Director of the Military Medical Services Directorate General and the high civil and military officials were present on the occasion.
Besides, ex-Army chiefs were present.
Earlier, on her arrival at Dhaka Cantonment, the Prime Minister was received by Chief of Army Staff General Iqbal Karim Bhuiyan, Area Commander, Logistics Area, Major General Mizanur Rahman Khan and CMH Commandant Brigadier General Md Nasir Uddin.
–Our Monitor (Photo: PID)
May Day observed in Chatkhil Upazila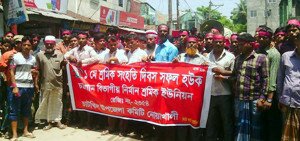 Chatkhil Upazila, Noakhali unit of Chittagong Division Construction Labourers Union brought out a procession and held a discussion meeting on the occasion of May Day on Friday.
A procession marking the day and led by Md Shahjahan was brought out from South Chatkhil Market which paraded the upazila main roads. After the procession they held a meeting at their office.
Presided over by Chatkhil unit president Md Shahjahan it was addressed, among others, by Mosharaf Hossain, Mohammad Manik, Liton, Mizan, Zakir Hossain, Nasir, Azad, Amir Hossain and Abu Taher. –Our Correspondent
Digitization for national uplift benefiting every citizen lauded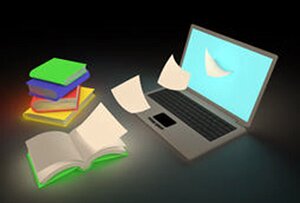 Speakers said in Rangpur on Tuesday that the digitization process has already become an effective tool to accelerate national uplift benefiting every citizen and pushing Bangladesh towards a middle income nation.
They were addressing launching ceremony of the two-day Digital Innovation Fair-2015 being organised by Gangachara upazila administration on Gangachara Upazila Parishad premises in Gangachara upazila town in the district.
The fair is being organized with a view to sensitize and bridge people with information and communication technologies (ICT) and rights to information in getting government services easily in the process of building a middle income nation.
The Access to Information (A2I) Program of the Prime Minister's Office being funded by the United Nations Development Program (UNDP) has been extending assistance in organizing the digital innovation fair.
With Upazila Nirbahi Officer Tauhidul Islam in the chair, Gangachara upazila chairman Asaduzzaman Bablu addressed the inaugural ceremony as the chief guest.
Representative Md Shamsul Alam on behalf of State Minister for Local Government, Rural Development and Cooperatives, Gangachara upazila vice-chairman Fosiul Alam and Upazila Livestock Officer Saidur Rahman, among others, spoke on the occasion.
The upazila administration, entrepreneurs of the Union Digital Centres (UDCs), government departments, NGOs and educational institutions have set up 20 stalls in the fair displaying the huge success achieved in the process of digitization.
The speakers said the government has launched the epoch-making A2I Program for reaching services quickly to people's doorsteps easily in a hassle-free manner at lowest costs through the UDCs using the Information and Communication Technologies (ICT).
The UDCs have been playing effective role in providing digitized e-education, e-agriculture, e-health, e-governance, e-medicine, e-employment, e-purjee, other e-services making life easier and accelerating uplift in building a middle income nation, they said.
They said the present government led by Prime Minister Sheikh Hasina has been working relentlessly for building a corruption-free, prosperous and self-reliant nation through digitization at all levels to make independence meaningful for every citizen.
The chief guest hoped that the fair would play vital role in sensitizing and bridging the people with the ICT, rights to information, learning and getting available government services to realize the Vision 2021 in building a middle income nation. –Our Monitor
Russia to import potato from Bangladesh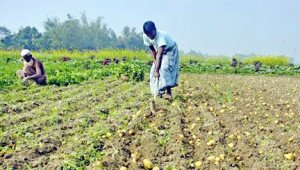 Bangladesh Commerce Minister Tofail Ahmed on Thursday said Russia will import one lakh ton potato from Bangladesh, as the country is interested to boost bilateral trade. "Bangladesh Agriculture Department has made the potato bacteria-free as per the requirement of Russia…a delegation of the country is expected to arrive here soon to finalize the deal of potato," he told the newsmen after a meeting with the Russian Ambassador to Bangladesh Alexander A Nikolaev at his secretariat office.
The minister said Russian is keen to import readymade garment (RMG) from Bangladesh, "but, there is complexities regarding custom duty, which also has the involvement with Belarus and Kazakhstan." Export of RMG products would possible to export easily, Tofail said, if the complexities are eliminated. Bangladesh has a US$ 03.05 million trade deficit with Russia, as in the fiscal year 2013-14, Bangladesh exported products of US$ 283.35 million against the import of US$ 286.40 million.
The commerce minister also received the invitation letter from the Russian Deputy Prime Minister Sergei PriKhodko to join the 19th Saint Petersburg International Economic Forum scheduled to be held in June 18-20. Citing the ongoing review of the existing trade agreement with India, Tofail Ahmed said the review would allow Bangladesh to use Indian corridor in facilitating trade with Bhutan and Nepal.
"Bangladeshi, Nepalese and Bhutanese good laden vehicles would get chance to move between the three countries as per the reviewed agreement, which would boost Bangladesh's foreign trade," he added.
Additional Secretaries ATM Murtaza Reza Chowdhury, M Shawkat Ali Waresi and Manoj Kumar Roy were present at the meeting.
–Our Monitor
10 killed, 20 hurt in 'Astami Snan' stampede in N'ganj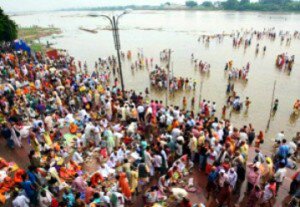 At least ten Hindu devotees died and twenty others were injured in a stampede in the Astami Snan (holy bath), a religious festival of the Hindu community, on the bank of Old Brahmaputra River at Langalbandh of Narayanganj district Friday morning. "The accident occurred centering a rumor that the Bailey bridge adjacent to Langalbandh has been broken," Superintendent of Police (SP) of Narayanganj Dr Khandker Mohid Uddin told the media in the evening. He said seven of the deceased were female and three male. The others injured were taken to different health centres in the district. The deceased were identified as Rahi Saha, 30, wife of Jony Saha of Lalbag in Dhaka, Vagoboti Dash, 50, wife of Nitai Chandra Saha of Jhigatola, Narayan Saha, 65 and his wife Kanon Saha, 60, of Daudkandi in Comilla, Nokul Chandra Saha, 55, of Madaripur, Ranu Das, 50, wife of Anil Chandra Saha of Kabirhat area in Noakhali, Tulsi Debnath, 55, wife of Porimol Debnath of Muradpur in Comilla, Nittya Das, 55, and Maloti Das, 60, wife of Baloy Chandra Das of Jatra Jeor in Manikganj district, Suchitra Rani, 60, wife of Bijendra Debnath of Baufal in Patuakhali district. After the incident, Additional DIG of Police (Dhaka Range) Mohammad Shafiqul Islam, Deputy Commissioner (DC) of Naraynganj Anisur Rahman visited the spot. Anisur Rahman said the members of law enforcement agencies trying to find out who spread the rumor that the bridge was damaged. The district administration announced to donate Taka 25,000 for each of the deceased family members. The bodies were handed over to the family members in the afternoon. Langalbandh is a holy place for Hindu community on the bank of the Old Brahmaputra where thousands of Hindu devotees take bath with due respect and solemnity in every year. –Our Monitor
Bangladesh FM signs condolence book on Lee Kuan Yew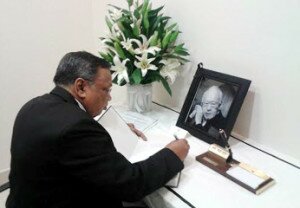 Bangladesh Foreign Minister Abul Hassan Mahmood Ali on Tuesday signed the condolence book opened at the Singapore Consulate in Dhaka after the demise of the Founding Father and Architect of Modern Singapore, Lee Kuan Yew. The foreign minister wrote in the book: "I, on behalf of the government of the People's Republic of Bangladesh and on my own behalf, am expressing my deepest condolences at the sad demise of the Founding Father and Architect of Modern Singapore, Lee Kuan Yew. "The example of his leadership and accomplishments will remain as a lasting legacy not only for the citizens of Singapore but also for the whole world," he wrote. Ali added: "I also express my deepest sympathy for the members of the bereaved family. I pray to the Almighty to grant his family members and the people of Singapore enough strength and fortitude to bear this irreparable loss." Earlier on Monday President Md Abdul Hamid has expressed deep shock at the death of former Prime Minister of Singapore Lee Kuan Yew. The full text of the Condolence Message sent to Singaporean President Tony Tan Keng Yam today is given below: "I am deeply saddened at the passing away of the Founding Father and Architect of Modern Singapore Mr Lee Kuan Yew. May I extend to you, Mr President and to the people of Singapore my deepest condolences and heartfelt sympathy for the members of his bereaved family. His accomplishments will remain as a glorious legacy not only for the citizens of Singapore but also for the whole mankind. He will be remembered as a hero, as a leader and above all as a proud citizen who made a difference for his country and set example for the people aspiring for economic emancipation and development. May the Almighty grant his family members and the people of Singapore enough strength and fortitude to bear this irreparable loss." Another report says, Prime Minister Sheikh Hasina has expressed deep shock at the death of former Prime Minister of Singapore Lee Kuan Yew. The full text of the Condolence Message sent to Singaporean Prime Minister Lee Hsien Loong on Monday is given below: "I am deeply shocked at the passing away of the Founding Father and Architect of Modern Singapore Mr. Lee Kuan Yew. On behalf of my fellow countrymen and on my own behalf, may I extend to you, Mr. Prime Minister and to the people of Singapore our deepest condolences. The example of his leadership and accomplishments will remain as a lasting legacy not only for the citizens of Singapore but also for the whole world. The beacon of development that he lit to guide Singapore to be the Asian Tiger inspires us immensely. In the years to come he will be remembered as a hero, as a leader and above all as a proud citizen who made a difference for his country and set example for the world. I also take this opportunity to express my deepest sympathy for the members of the bereaved family. May the Almighty grant his family members and the people of Singapore enough strength and fortitude to bear this irreparable loss." –Our Monitor (Photo: PID)
Anaemia a serious public health problem in Bangladesh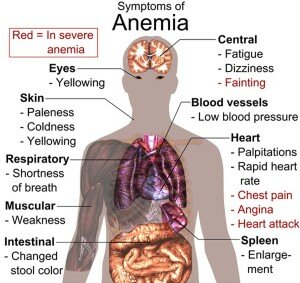 Anaemia has emerged as a serious public health problem in Bangladesh, particularly amongst children and women in poor families, health experts told a workshop in Dhaka on Thursday. Almost all children and women in poor families in the rural and urban slum areas suffer from anaemia in different magnitudes and this high rate of anaemia poses serious health burden to the country, they added. Institute of Public Health Nutrition (IPHN) and Micronutrient Initiative (MI) organized the dissemination workshop on 'Strengthening Iron and Folic Acid supplementation program to reduce iron deficiency anaemia among pregnant women in selected districts of Bangladesh' at a city hotel. Additional Secretary of the Ministry of Health and Family Welfare Roxana Quader, Director of IPHN and Line Director of NNS Dr Md Alamgir Ahmed and Country Director of Micronutrient Initiative Dr SM Mustafizur Rahman, among others, addressed the workshop. Nutritionists, health professionals, senior officials of different government and non-government organizations joined the open discussion. Dr Mustifizur said anaemia could be reduced in pregnant women, if they are provided proper counseling on consuming IFA tablets and given access to trained health staff and adequate supplies of medicines. "Almost all pregnant women in poor families suffer from anaemia and they should be administered one Iron and Folic Acid(IFA) tablet each day during 270 days of pregnancy to avert low birth weight baby and health complications," he added. Regional Communications Manager, Asia of MI Radhika Srivastava said the MI in partnership with IPHN and NNS has launched the IFA supplementation program in two districts– Satkhira and Narsingdi– in 2011. "Only 51 per cent women in the two districts received IFA tablets in 2011 while the consumption of the tablets has increased to 98 per cent in 2014," she added. Encouraged by this success, the government of Bangladesh will replicate the program in 10 low performing districts– Gaibandha, Jamalpur, Barisal, Jessore, Sunamganj, Kishoreganj, Noakhali, Bogra, Sirajganj and Sherpur, Radhika added. Roxana said, "We will implement the program in all the districts with resources of the government aiming to remove anaemia of pregnant mother to avoid health complication and protect newborns health." Health professionals said anaemia due to iron deficiency is known to lead to complications during pregnancy and childbirth. Anaemia puts women at increased risk of maternal mortality, it also increases risk of a pre-term delivery and low birth weight baby, they added. According to the Bangladesh Demographic and Health Survey (BDHS, 2011), nearly half of pregnant and lactating women are anaemic. The health experts urged the government to strengthen the IFA supplementation program to protect pregnant women from anaemia and their newborns from complications. –Our Monitor
Poor diets cause 11 million deaths each year globally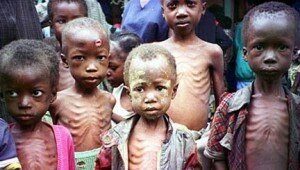 Poor diets contribute to more than 1.1 crore (11 million) deaths annually around the world and it has now become the number one global risk factor for death, a report of the Consumers International (CI) said. The CI report, launched on the eve of the World Consumer Rights Day (WCRD) 2015, also said that unhealthy diets are linked to four of the world's top ten leading risk factors causing death. These are high blood pressure, high blood glucose, overweight and obesity and high cholesterol. 'Consumers Rights to Healthy Food' is the theme of this year's World Consumers Rights Day, which will be observed tomorrow (Sunday) across the globe, including Bangladesh. The CI report is linked to the theme of the day, which focused on the state of the current food habit of the people in different countries. The report also recommended an agenda for action to promote healthy diets. According to the report, premature illness and disability from diet-related diseases impoverishes families, hurts productivity and bankrupts health systems. The global economic impact from obesity alone is roughly $2.0 trillion, or 2.8 per cent of global GDP, roughly equivalent to the global impact from smoking or armed violence, war, and terrorism. Inadequate consumption of fruits and vegetables increases the risk of cardiovascular disease and some cancers and accounts for some 1.7 million deaths a year, the report said. It noted that dietary salt consumption is an important determinant of blood pressure levels and of overall cardiovascular risk; high blood pressure is the number one risk factor for death around the world. High consumption of saturated fat and trans-fats is linked to heart disease, the number one cause of death globally. The report said besides rich countries, diet related diseases such as cancer, cardiovascular disease and diabetes are rising far faster in developing economies and resulted in more than eight million people dying before their 60th birthdays in low and middle-income countries in 2013 alone. "We need a global transformation in the way people eat. All consumers need the right, not just food, but healthy food", the CI report said. It recommended promoting consumption of fruit and vegetables, with supporting trade and agricultural policies that make fruit and vegetables accessible and affordable. It suggested promoting food preparation methods (baking, grilling, broiling, boiling, steaming, frying with little oil) that minimize the use of fat and salt. Breastfeeding and good weaning practice are also advised for ensuring healthy diets. The report highly recommended institutional changes towards healthier oil and fat (moving from saturated and trans-fats to unsaturated oil/fats) and reduction of salt content. It advised supporting campaigns and policy changes that limit marketing of foods high in saturated and trans-fats, salt and sugar and sugary beverages, particularly to children. The CI said it called upon its members around the world to be actively engaged in campaign actions to draw attention to the difficulties faced by consumers in choosing healthy diets. –Our Monitor
Argentine professor calls on DU VC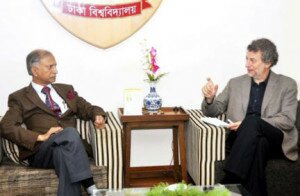 Dr Daniel Feierstein, President of International Association of Genocide Scholars and Professor of the National University of Tres de Febrero of Argentina, on Thursday called on Dhaka University (DU) Vice-Chancellor (VC) Prof Dr AAMS Arefin Siddique at the latter's office of the university in the Bangladesh capital city Dhaka. Chairman of the Department of Criminology of DU Prof Dr Zia Rahman and some faculty members were also present on the occasion. During the meeting, they discussed matters of mutual interest specially the possibilities of signing a Memorandum of Understanding (MoU) between the Dhaka University and National University of Tres de Febrero to conduct joint collaborative academic and research programs. They also discussed development of criminology education at Dhaka University. They apprised each-other of history and academic activities of their respective university. The Vice-Chancellor thanked the guest for his visit to Dhaka University and keen interest in its academic activities. Earlier, Argentine Prof Dr Daniel Feierstein delivered a lecture on 'Genocide as Social Practice' at the Muzaffar Ahmed Chowdhury Auditorium of Social Science Building of DU. Dhaka University Criminology Department and the Liberation War Museum jointly organised the lecture session. –Our Monitor
People urged to be united against anti-liberation force
BNP turned into an underground party: Nasim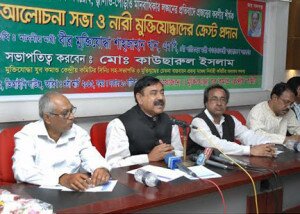 Bangladesh Shipping Minister Shahjahan Khan Wednesday urged people to be united and fight against the anti-liberation force in the country. "The anti-liberation evil force is still making conspiracy and unleashing violence across the country, so we have be united to fight to foil their plots," he said. The minister was the chief guest at a discussion and crest giving ceremony to women freedom fighters at the National Press club organized by Muktijoddha Juba Command (MJC). MJC president Nazrul Islam Bachchu was present, among others with vice-president M Kausarul Islam in the chair. "BNP-Jamaat force wants to make confederation with Pakistan by unseating the Prime Minister Sheikh Hasina, but it is not possible as long as the inspiration of freedom fighters is alive," he added. Later, Shahjahan Khan handed over crest among six women freedom fighters. Another report says:  Awami League presidium member and Health and Family Welfare Minister Mohammad Nasim today said a big political party like BNP has turned out to be an underground organisation unleashing terrorism and subversive acts in the name of siege and hartal programs. "BNP Chairperson Begum Khaleda Zia will have to embrace the similar fate to that of the leader of an underground party usually embraces," he said. Mohammad Nasim told this to reporters emerging from a joint meeting between the central leaders of Awami League (AL) and its associate bodies at the political office of party president Sheikh Hasina at Dhanmondi in the city. The meeting was convened to make a success the ruling party's public rally to be organised at the historic Suhrawardy Udyan in the capital to mark the historic March 7. AL joint general secretaries Mahbub-ul-Alam Hanif, Dr Dipu Moni and Advocate Jahangir Kabir Nanak, organising secretaries Ahmed Hossain and AFM Bahauddin Nasim, office secretary Dr Abdus Sobhan Golap, labour affairs secretary Habibur Rahman Siraj, information and research affairs secretary Advocate Afzal Hossain, deputy office secretary Advocate Mrinal Kanti Das and central working committee member Sujit Roy Nandi were present, among others. Besides, presidents and general secretaries of Dhaka City AL, Dhaka District AL and party's associate bodies also attended the meeting. Mohammad Nasim said, "Showing a thumb to the court and the laws of the land, BNP chairperson (Begum Khaleda Zia) has delightfully been killing people to save the war criminals and the killers of Bangabandhu." The senior Awami League leader said, "Programme like hartal (total shutdown) has turned now into traffic congestion but BNP chairperson has been launching programs one after another knowing well that people don't respond to the call of BNP-Jamaat's illegal hartal." Mohammad Nasim said that the killers of BNP-Jamaat would be defeated in the national polls to be held in the year 2019 under Prime Minister Sheikh Hasina. –Our Monitor (Photo: PID)
'Stronger govt a must for uplift'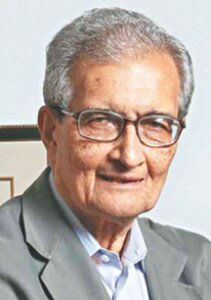 The government must be made stronger for economic and human development because none of the nations in the world made progress financially and socially without strengthening their governments, Nobel laureate economist Amartya Sen said. Sen was speaking on economic development and human progress at a function organised jointly by the Bengali daily Prothom Alo and the think-tank Centre for Policy Dialogue (CPD) at Krishibid Institution auditorium in the capital's Farmgate area. Economists, politicians, businessmen, teachers, students, professionals and civil society members thronged the auditorium to listen to the economist, who won the Nobel Prize in 1998 for his contribution to welfare economics. All the seats of the auditorium were occupied well in advance of the schedule of the lecture, leaving people in hundreds standing outside and proving wrong the Daily Prothom Alo editor Matiur Rahman who made a good gesture by keeping the entry open for all, but did not even think of the huge response from the public. The program was organised on the occasion of the publication of the book 'Bharat: Unnayan O Banchana', which is a Bangla translation of the book titled 'An Uncertain Glory: India and Its Contradictions', jointly written by Amartya Sen and Jean Dreze. Unlike before, Sen delivered his 35-minute speech in Bangla, paying tribute to the language martyrs and marking the launching of the Bangla translation of the book, of which he is a co-author. In his speech, the economist underlined the importance of human progress as he believes that mere economic growth would only bring some money to a country while spending towards human development opens more avenues for further progress by enhancing the capacity of human resources. For instance, he said Chinese people are now capable of producing small to big things because their government helped build their skills and capacity by spending in education, health and women development. "India can only think about information technology, pharmaceuticals and auto parts when the issue of producing something in large scale comes across. Like China, India cannot produce many things because people here had not yet been made so skilled and healthy," he said. –Our Monitor
Foreign Secretary meets Canadian Deputy Minister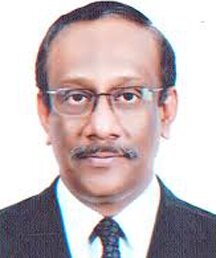 Bangladesh Foreign Secretary Md Shahidul Haque, leading a Bangladesh delegation, held a series of meetings at the Department of Foreign Affairs, Trade and Development of the Government of Canada and discussed all aspects of bilateral relations between the two countries during his official visit to Ottawa (Canada) on Tuesday. The foreign secretary met the Canadian Deputy Minister for Trade Christian Hogan and discussed the current status of bilateral trade and investment as well as its future expansion. At present, the both way trade stands at US$ 1.9 billion where Bangladesh exports to Canada constitute more than one billion dollar. Mr Haque called upon Canadian Government to increase exports from Bangladesh from various sectors including shipbuilding, light engineering, ceramics, pharmaceuticals, electronics and IT. He also highlighted prevailing congenial atmosphere of investment in Bangladesh and stressed the importance of having a Foreign Investment Promotion and Protection Agreement (FIPPA) with Canada. He held official talks with Canada's Senior Associate Deputy Minister for Foreign Affairs Peter Boehm. During this meeting, Foreign Secretary raised the issue of the repatriation of Noor Chowdhury, the convicted killer of the Father of the Nation Bangabandhu Sheikh Mujibur Rahman and requested the Canadian Government to extradite him to Bangladesh. Senior Associate Deputy Minister replied that the Canadian Government will look into this with due seriousness. The foreign secretary also discussed the whole gamut of the existing bilateral relations, including the transformation in the RMG sector, post 2015 Development Agenda, rise of extremists, counter-radicalization efforts and stressed the people to people contacts. He requested the Government of Canada to reopen the visa facilities for Bangladeshi citizens in Dhaka. On the other hand, Canada sought Bangladesh's collaboration in the areas of empowerment of women and gender equity as well as post-2015 development agenda in the context of Commonwealth and the United Nations respectively. Moreover, Shahidul Haque exchanged opinion with Assistant Deputy Minister Susan Gregson on Bangladesh's development partnership with Canada. She revealed that Bangladesh remains 'a country of focus' for Canada's development assistance, in particular, in the fields of maternal and child health, education, sustainable economic growth projects. High Commissioner of Bangladesh to Canada Kamrul Ahsan and Director General of the Ministry of Foreign Affairs Mahfuzur Rahman were present during these meetings, says a PID handout.
Biman flight makes emergency landing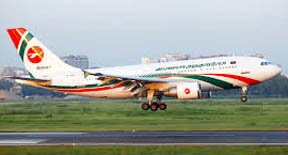 Biman Bangladesh Airlines flight BG047, en-route to Dubai from Chittagong, made an emergency landing at Hazrat Shahjalal International Airport (HSIA), Dhaka early Friday morning after one of its engines experienced an in-flight surge. "None of the passengers on board were hurt in the incident as the aircraft landed normally and safely with passengers disembarking the aircraft in the normal way," said a Biman media release signed by Khan Musharraf Hussein, General Manager of Public Relations. It said the 777-200ER aircraft, with 241 passengers and crew onboard took off from Chittagong at 12:33am. "After take-off, approximately 8 minutes in to the flight, one of the engines experienced an in-flight surge with damage to the engine," the release said, adding the captain shut down the engine as per standard practice. The 777 aircraft is equipped with 2 engines and is capable of flying safely with only one in operation. As per company operating policy, the captain asked the Air Traffic Control Tower at HSIA (Dhaka) to conduct an emergency landing procedure. Passengers on board heard a loud noise during the engine surge and the captain, as per policy, updated passengers accordingly. An alternative aircraft was made available and took off from HSIA at 3:36am to Dubai. Of the 241 passengers on the original flight, 237 continued with their travel plans to Dubai. A spokesperson for the company said, "We sincerely apologize to our customers onboard for any concern or inconvenience that this may have caused. The flight crew followed procedure in full and are well trained to handle such an isolated occurrence." The aircraft, manufactured in 2001, will re-enter operational service once all necessary engine repairs have been completed. There had been no previous operational issues with the engine in question and it was also fully up to date with its routing maintenance checks. "For those few passengers choosing not to continue their journey, a full refund of their ticket will be given. For all passengers onboard the flight, we will be contacting them shortly to offer them a gesture of compensation to thank them for their cooperation and understanding during this time," the spokesperson said. –Our Monitor
President for maintaining democratic values for progress

Bangladesh President Abdul Hamid on Thursday stressed the need for taking collective efforts to uphold democracy, saying that social discipline and democratic values will have to be ensured for maintaining the progress of the country. "Social peace and democratic norms and values will have to be maintained for the progress of the country…we've to work collectively to maintain the hard-earned democracy," said the President while addressing the 5th convocation of Jahangirnagar University in Savar. He said the main goal of the Liberation War was to build a happy and prosperous Bangladesh and to achieve this goal a knowledge-science and information technology based education is imperative for preparing the young as worthy citizens of the country. "Bangladesh is on the way of progress as it has achieved remarkable successes in education, women empowerment, per capita income, agriculture, sanitation and information technology," he added. Congratulating the new graduates of JU, the president who is also the chancellor of the universities, asked them to work for the welfare of the people as well as the country. "You are now the higher human resource of the country…today's convocation is giving recognition of your achievement and on the other hand, it is bestowing responsibilities on you and these responsibilities are towards your family, society, above all towards the country and nation," he said. "You have to build yourself as worthy citizens for your survival in this competitive world…you must be courageous and active in facing competitors in every area of knowledge-science," said the president. He added, "You must remember this country and its contribution because any of your negative activities can damage our vast achievements." During the convocation, a total of 11,900 students were conferred with Graduation, MPhil and PhD degrees. Of them, 18 were given gold medals for their outstanding results. Former Chief Justice of Bangladesh Justice Md Mozammel Hossain delivered the Convocation Speech. Education Minister Nurul Isllam Nahid and JU Vice-Chancellor Professor Dr Farzana Islam also spoke at the convocation. –Our Monitor (Photo: PID)
12 lakh cancer patients in Bangladesh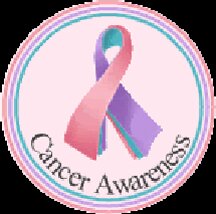 The World Cancer Day will be observed on Wednesday in Bangladesh as elsewhere across the world for raising awareness and education about cancer and pressing governments and individuals to take action against the disease as there are 12 lakh cancer patients in the country. According to World Health Organisation (WHO) updated estimation, there are about 12 lakh cancer patients in the country and every year two lakh people are attacked by cancer and 1.5 lakh people die of the disease. Different organizations chalked out elaborate programs to observe the day in a befitting manner. This year the theme of the Day is 'Not Beyond Us', an initiative under which the entire world can unite together in the fight against the global cancer epidemic. It takes place every year on 4 February. According to WHO, 8.2 million people die of cancer every year while around 10.50crore women are affected by breast cancer, the second deadly disease across the world each year globally and most of them are residing in the third world countries, including Bangladesh. This year the campaign will be articulated around four key areas of focus. These are, choosing healthy lives, delivering early detection, achieving treatment for all and maximizing quality of life. As per WHO the rate of cancer affected people and their deaths in Bangladesh are rising, mainly because of low literacy, poor awareness level and poor economic condition. According to a study carried out by the International Centre for Diarrhoeal Disease Research, Bangladesh, in 2010, cancer caused 21 per cent of maternal casualty in the country. Cancer is a generic term for a large group of diseases that can affect any part of the body. Cancer is a rapid creation of abnormal cells that grow beyond their usual boundaries, and which can then invade adjoining parts of the body and spread to other organs. –Our Monitor
JWG meetings held in New Delhi
The second meetings of the Second Joint Working Groups (JWGs) on Sub-Regional Cooperation between Bangladesh, Bhutan, India and Nepal (BBIN) on Water Resources Management and Power/Hydropower and on Connectivity and Transit were held in New Delhi on 30-31 January 2015 in a friendly and cordial atmosphere. The Bangladesh delegation was led by Tareq Md Ariful Islam, Director General (South Asia), Ministry of Foreign Affairs; the Bhutanese delegation by Dasho Yeshi Wangdi, Director General, Department of Hydropower and Power Systems, Ministry of Economic Affairs; the Nepalese delegation by Mr. Prakash Kumar Suvedi, Joint Secretary (South Asia), Ministry of Foreign Affairs; and the Indian delegation respectively by Abhay Thakur, Joint Secretary (North) and Ms Sripriya Ranganathan, Joint Secretary (BM), Ministry of External Affairs. The participation by all the four countries for the first time in these JWGs was appreciated. The delegations welcomed the opportunity to exchange views on various possibilities for cooperation at a sub-regional level for mutual benefit says a PID handout. The JWG on Water Resources Management and Power/Hydropower reviewed the existing cooperation in this sector. It discussed the scope for power trade and inter-grid connectivity between the four countries as well as potential for closer cooperation in future power projects. It was agreed that joint efforts would be made to explore harnessing of water resources including hydropower and power from other sources available in the sub-region. It was also agreed to exchange lists of potential future hydropower/power projects to be undertaken jointly involving at least three countries on equitable basis. Exchange of experiences and best practices in other areas of power sector among the four countries was also discussed. The JWG took stock of the existing bilateral arrangements between the four countries on data sharing for flood forecasting and ways of improving the same. Possibility of exchanging best practices on basin wide water resources management and development was also discussed. The JWG on Connectivity and Transit reviewed existing arrangements. It agreed on the significance of BBIN agreements to enable movement of motor vehicles and railways. The meeting exchanged ideas on potential cargo (both roads and railways) and bus routes, involving at least three countries in addition to the existing bilateral routes and also agreed to share suggestions in this regard. It was also decided to explore the possibility of using multi-modal transport to meet commercial as well as tourist needs. The JWG deliberated on the need for trade facilitation at land border stations for effective sub-regional connectivity. It exchanged views on usefulness of sharing trade infrastructure at land border stations and harmonization of customs procedures. The meetings also discussed about the terms of reference for both JWGs. The next meeting of the JWGs would be held in the second half of 2015 in Bangladesh. –Our Monitor
Two killed in city gunfight with RAB
22, including Hizbut-Tahrir members held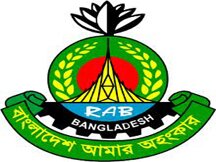 Two suspected criminals were killed in a gunfight with Rapid Action Battalion (RAB) at Rampura in Dhaka, capital of Bangladesh in the early hours on Sunday (Jan 25, 2015). "The shootout took place around 2am as criminals fired gunshots at RAB personnel in front of Ideal School and College in Banosree area under Rampura Police Station," Commanding Officer of RAB-3 Lt Col Khandakar Golam Sarwar told newsmen. "RAB personnel were forced to fire back in self-defence as the criminals fired at them from a private car when they made an attempt to search the car by setting up a check post," he added. The criminals were caught in line of fire as they tried to flee the scene firing gunshots while two RAB personnel Monir and Anis suffered minor injuries, he added. The injured were rushed to the emergency department of Dhaka Medical College Hospital (DMCH) where the on-duty physicians announced them dead. Identities of them could not be known immediately. A private car, two foreign made pistols, six rounds of live bullet, two magazines, one walky-talky, one pair of handcuff, two jackets of DB, a cover of a pistol and a signboard inscribed with office of executive magistrate and deputy commissioner, Dhaka, were recovered from the spot, the RAB-3 CO further added. Preparations to file two separate cases– one under explosive act and another making an attempt to kill RAB personnel and preventing them from performing professional duties– are underway. A recent report says: Members of law enforcement agencies arrested 22 people including members of Jamaat-Shibir and Hizbut Tahrir from different areas of Dhaka Metropolitan Police (DMP) in the last 24 hours, police said. A total of 22 activists of BNP, Jamaat-Shibir and members of Hizbut Tahrir, a militant organization, for their alleged involvement in the destructive activities in different parts of the city, Detective Branch (DB) Assistant Commissioner Iftekharul Islam of Dhaka Metropolitan Police (DMP) told newsmen. Details will be informed later, he added. –Our Monitor
Bangladesh FM's briefing about current political situation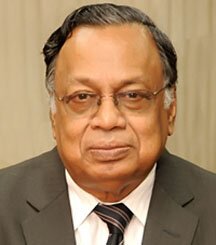 Bangladesh Foreign Minister, Abul Hassan Mahmood Ali, MP briefed the Heads of Missions/ Ambassadors/ CDAs of the OIC countries and the SAARC and ASEAN countries in the afternoon of Tuesday (Jan 20) on the current political situation in the country at State Guest House Padma as part of his regular consultations with the Ambassadors and Heads of Mission based in Dhaka, says a media release of the Ministry of Foreign Affairs. During the briefing, the foreign minister, mentioned that since the assumption of office for the second consecutive term last January, the present government has been relentlessly working to further improve the socio-economic condition of the country. He referred to Bangladesh prime minister's visit to the UK to attend the Girl Summit and her bilateral visits including those to Japan, China, UAE and Malaysia. The foreign minister also mentioned about Bangladesh prime minister's visit to Italy to attend the ASEM Meeting, where she met a number of European leaders who lauded Bangladesh's achievements particularly in fulfilling the MDGs. Furthermore with the support of the OIC, SAARC and ASEAN member countries Bangladesh has won 10 international elections in the last one year. When all these indicators were on the positive rise and common people started to reap the benefit of the all-round development, then suddenly on 5th January 2015, on the first anniversary of the 10th parliamentary elections, the BNP-Jamaat alliance started their destructive activities making innocent people victims of their unethical political ambition. Referring to the European Parliament Resolutions on Bangladesh, adopted on 16 January and 18 September 2014, condemning violence and terrorist acts and their call for ban on political parties resorting to such acts, the foreign minister lamented that marking the first anniversary of the government's present tenure, the BNP-Jamaat alliance has embarked on a campaign of rampage and destruction of public and private properties showing complete disregard for the lives of the ordinary citizens. In this context Foreign Minister Mahmood Ali drew attention to the mindless acts of violence particularly burningof innocent citizens by throwing petrol bombs in public and private transports. Members of the law enforcing agencies, despite their utmost restraint in dealing with the situation, have also not been spared from the atrocities committed by the BNP-Jamaat activists, he added. Mr  Mahmood Ali appreciated the understanding by the members of the international community.  He lauded the European Parliament's resolution of 16 January 2014, which states: "Whereas the BNP opposition is continuing to cooperate with Jamaat-e-Islami and the splinter group Hefazat-e-Islam, which are regarded as the main instigators of the violence"…"Strongly condemns the killings and widespread violence which erupted throughout the country in the run-up to and during the January 2014 elections, especially attacks on religious and cultural minorities and other vulnerable groups…expresses serious concern at the paralysis of everyday life in Bangladesh on account of strikes and blockades". The same resolution urged the BNP to unequivocally distance itself from Jamaat-e-Islami and Hefazat-e-Islam. The resolution also stressed that parties which turn to terrorist acts should be banned, he added. Bangladesh foreign minister expressed his satisfaction at the European Parliament resolution on 18 September 2014, which recognized the progress made by Bangladesh towards achieving the Millennium Development Goals, which has resulted in significant real-life improvements for millions of its citizens; further acknowledges the fact that these improvements were made under difficult domestic circumstances, including the constant threat of violent attacks by radical groups such as the BNP-affiliated Jamaat-e-Islami party". In this context, he referred to the High Court Division order asking the government to prohibit the publication or broadcast of any statements and messages by the BNP Senior Vice-Chairman Tarique Rahman as long as he remained a fugitive in the eyes of law. Criticizing the current acts of violence carried out by the BNP-Jamaat alliance, the Bangladesh foreign minister commented that such behavior cannot be described as democratic and urged upon the BNP-Jamaat alliance to shun the path of destruction and mayhem. The foreign minister referred to the recent media reports with regard to a purported telephone call made by the President of the Bharatiya Janata Party (BJP), Amit Shah, to Begum Khaleda Zia, and a statement issued by six US congressmen expressing their concern over the recent political situation in Bangladesh, and said that upon inquiry, both have been found to be absolutely false and baseless. This speaks of the complete lack of responsibility on the part of the BNP, he said. The people of Bangladesh have not responded to the destructive politics of the BNP-Jamaat alliance, which has been demonstrated in the course of last few days. In this connection, he mentioned and added that, in two recent incidents, perpetrators have been nabbed by the common people and handed over to police and one of the culprits has confessed that he belongs to the BNP. The Heads of Missions/ Ambassadors/ CDAs of the OIC countries expressed their unequivocal support in favor of the people of Bangladesh in their progress towards development. They also underlined that BNP did not listen to the proposal of Arab Group when they advised Begum Khaleda Zia to participate in the last year's general elections. They condemned such heinous acts of violence and called to introduce a tougher law to protect the civilians as well as police. Some of them also voiced their support in favor of banning Jamaat-e-Islami, if the government considers so. The High Commissioners/ Ambassadors/ CDAs of SAARC and ASEAN countries expressed their concerns at the ongoing violence and destruction of lives and properties caused by the mindless acts of terrorism and condemned such activities. In this context, they welcomed the recent statement of the prime minister that the law enforcing agencies will also go after those who are responsible for such attacks. In response to queries from the attending diplomatic representatives, the foreign minister said that in order to create a stable political atmosphere, they must shun the path of violence as terrorism cannot be a part of democratic polity. During the briefing, Minister of State for Foreign Affairs, Md Shahriar Alam, MP, and Foreign Secretary, Md Shahidul Haque were present.
Govt to procure power from Indian open market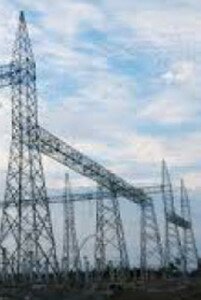 The government will procure 30-50MW power from the open market of India. The Cabinet Committee of Government Purchase (CCGP) at today's meeting gave nod to the power procurement proposal held at cabinet division with Finance Minister AMA Muhith in the chair. Mustafizur Rahman, Joint Secretary of Cabinet Division, after the meeting told reporters about the outcomes of the meeting. "A total of 30-50MW power would be procured from the open market of India at daily basis through agent," he added. "The CCGP has approved Taka 0.0496 for per unit as agent charge and the agreement would be for one year," said the Joint Secretary. Replying to a query regarding price of per unit, Mostafizur said, "The price of power varies regularly . . . but, the lowest price of per unit was Indian Rupee 1.7 while highest was 4.18 rupee in 2014." –Our Monitor
Inu inaugurates Jasim Polli Mela in Faridpur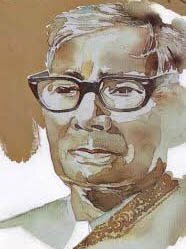 A fortnight-long 'Jasim Polli Mela' began at village Gobindapur on the outskirts of Faridpur town Saturday evening. Bangladesh Information Minister Hasanul Haque Inu inaugurated the fair. The Polli Mela (village fair), has been organized marking the 112th birth anniversary of poet Jasimuddin on the bank of the river Kumar adjacent to the poet's ancestral home. Inaugurating the fair near the last resting place of the poet, Hasanul Haque Inu said that Jasimuddin was a "Real poet of rural Bangladesh" who projected the intrinsic pictures of Bangladesh through his creative writings. Jasimuddin's writings depicted the life, culture, joy and sorrows of the Bangalees so lively that no other writers could do it, he added. Art, literature and pursuit of cultural activities help the roots of every nation to be more powerful and strong, the minister said adding that poet Jasimuddin had nourished the folk culture so vividly that from cultural point of view the poet had projected the Banglaees as a separate entity which was materialized by Father of the nation Bangabandhu Shaikh Mujibur Rahman. While speaking at the inaugural function of the fair as the chief guest, Expatriate Welfare and Overseas Employment Minister Engineer Khondoker Mosharraf Hossain said that poet Jasimuddin had a separate identity in Bengali literature as he himself had curved out a distinct place in Bengali literary arena when great poets Rabindranath Tagore and Kazi Nazrul Islam were shining as bright stars. Still Jasimuddin is beyond comparison for his extraordinary writings that depicted the lives and culture of the villagers, Mosharraf added. At the demand of the huge audience Mosharraf Hossain assured that necessary measures will be taken to give Jasim Polli Mela the shape of a national cultural event. Deputy Commissioner of Faridpur Sardar Sharafat chaired the opening function. It was addressed, among others, by Reception Committee Convener and Arun Chandra Mohottom, Police Super Md Jamil Hassan, Awami League leader Mokarrem Mia Babu and cultural activist Advocate Jahid Bepary. Construction of a complex titled 'Jasim Complex' at an estimated cost of Taka 15crore beside the ancestral house of the poet and his grave also is nearing completion. The complex is being built to preserve the works of the poet along with research facilities, concerned sources said. Dr Jamal Anowar, son of poet Jasimuddin, was present at the inaugural function. Near about two hundred stalls have been set up at the Mela with the products, mostly rural origin, for display and sale. –Staff Reporter
Unnayan Gobeshona Protishthan Act-2015 gets cabinet nod

Bangladesh Cabinet on Monday approved the draft of Bangladesh Unnayan Gobeshona Protishtan Act-2015 to expedite the activities of the organization in the field of research on development issues. The approval was given in the regular meeting of the cabinet held at Bangladesh Secretariat with Prime Minister Sheikh Hasina in the chair. Briefing reporters after the meeting, cabinet secretary M Musharraf Hossain Bhuiyan said the cabinet has given final nod to the draft subject to the vetting of the law ministry. "It's basically an updated Bangla version of the Bangladesh Institute of Development Studies (BIDS) Act-1974″ he said, adding all previous amendments and ordinances were incorporated in the new law. The cabinet secretary said the law has been made into Bangla in light of the verdict of the Supreme Court nullifying all laws and ordinances passed during the regimes of two military rulers from 1975 to 1990. The Bangladesh Institute of Development Studies (BIDS) is an autonomous public multi-disciplinary organization which conducts policy oriented research on development issues facing Bangladesh and other developing countries. The cabinet was also apprised on the participation of the Commerce Minister in the meeting of the Economic and Commercial Cooperation of the Organization of the Islamic Cooperation (COMCEC) at Istanbul from November 25 to 28, 2014 and at a forum titled "Global Garments Industry after Rana Plaza: The Way Forward" in Melbourne, Australia from November 17 to 22, 2014. Besides, another report on the participation of Bangladesh delegation led by the Planning Minister at Ministerial Conference on Civil Registration and Vital Statistics (CRVS) in Asia and Pacific in Bangkok from November 24 to 28, 2014 was also placed before the cabinet. –Our Monitor (Photo: PID)
Azhar awarded death, 25 years imprisonment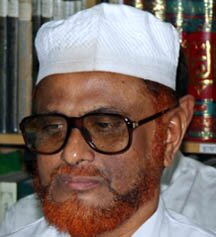 The International Crimes Tribunal (ICT)-1 on Tuesday sentenced death penalty to assistant secretary general of Jamaat-e-Islami ATM Azharul Islam for his crimes against humanity in Rangpur during the War of Liberation. The three-member tribunal headed by its Chairman Justice M Enayetur Rahim, passed the verdict in presence of the accused around 1 in the afternoon. It found him guilty of five among the six charges against him unleashed from March 24 to December 16, 1971. He has been awarded death for Charge Nos. 2, 3 and 4, sentenced 25 years for Charge No. 5 and 5 years for Charge No. 6. The tribunal acquitted Azhar of Charge No. 1 as it was not proved. The court said he should be hanged for Charge Nos. 2, 3 and 4. In the Charge No. 2 he was accused of gunning down 15 unarmed innocent civilians in Dhap Para area of Rangpur on April 16. In Charge No. 3, he was accused of massacre at Jharuarbeel and killing of more than 1,200 unarmed civilians on April 17. And in Charge number 3 he was accused of abduction and murder of four teachers of Carmichael College and others on April 30. Besides, he was sentenced a total of 30 years of imprisonment in the remaining Charge Nos. 5 and 6 for raping women after confining them at Rangpur Town Hall between March 25 and December 16 and torture of Shawkat Hossain and Rafiqul Hasan between mid November and December 1. The tribunal however acquitted Azhar from charge number 1 in which he was accused of abduction, confinement, torture of 11 persons including noted income tax lawyer AY Mahfuz Ali between March 24 and 27 and later killed 10 of them in brushfire at Dhakhiganj Shashan in Rangpur town on April 3, 1971. Justice Anwarul Haque began delivering the 158-page verdict against the accused with reading out the introductory part around 11.18am while his colleague Justice Jahangir Hossain read out the keynotes and finished around 12:38 Tuesday afternoon. Hailing the tribunal verdict Prosecutor Zead Al Malum told the waiting reporters, "Five charges out of six against Azhar have been proved beyond any reasonable doubt. He was sentenced to death in Charge Nos. 2, 3 and 4. He was sentenced 25 years in imprisonment for Charge No. 5 and five years in charge number 6 while the court acquitted him from charge number 1″. Earlier at 9:15 in the morning Azhar was brought to the tribunal from Dhaka Central Jail. Tight security measures were taken in and around the tribunal to avert any untoward incident centering the verdict. The tribunal kept the verdict for waiting on September 18 after hearing arguments of both the prosecution and defence. Azharul was arrested from his Moghbazar residence in the capital on August 22, 2012 upon an arrest warrant issued against him by the tribunal for his alleged involvement in wartime criminal offences. During the War of Liberation, Azhar, son of late Nazir Hossain and Ramicha Khatun of Batasan Lohanipara in Badarganj upazila, was an intermediate student of Rangpur Carmichael College. He was also the commander of Rangpur unit of Al-Badr, an auxiliary force loyal to the Pakistani occupation forces. Earlier on November 12 last year, the tribunal indicted Azharul and heard the first prosecution on December 26 the same year. A total of 19 prosecution witnesses including investigation officer M Idris Ali of the case gave their testimonies while one Anwarul Haque, a distant relative of Azhar, gave testimony in favour of the accused. It is the 15th verdict delivered by the two tribunals. Two more cases have been kept waiting for verdict at the tribunal. ICT-1 formed on March 25 in 2010, handed down capital punishment to former Jamaat rukon Abul Kalam Azad in absentia in its first verdict on January 21 in 2013. The second tribunal was formed on March 22 in 2012 to expedite the trial process. Charges against Azhar: 1. Abduction, confinement, torture of 11 persons including noted income tax lawyer AY Mahfuz Ali between March 24 and 27. Ten of them were later killed in brushfire at Dhakhiganj Shashan in Rangpur town on April 3, 1971. 2. Gunning down of 15 unarmed innocent persons, looting and torching of houses at Dhap Para area under Badarganj Police Station in Rangpurand adjacent areas on April 16. 3. Massacre at Jharuarbeel and killing of more than 1,200 unarmed civilians on April 17. 4. Abduction and murder of four teachers of Carmichael College and others on April 30. 5. Rape of women after confining them at Rangpur Town Hall between March 25 and December 16. 6. Torture of Shawkat Hossain and Rafiqul Hasan between mid November and December 1. In the meantime, Jamaat-e-Islami through a media release protested the court verdict against Azhar. –Our Monitor
Solar panels to be installed in 86 Rajshahi institutions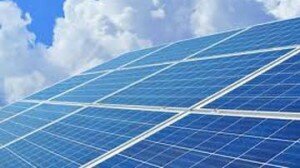 Solar panel is going to be installed in 86 educational institutions in Rajshahi metropolis aiming at reducing the gradually rising pressure on electricity. During the current 2014- 15 fiscal, the scheme will be implemented under the rural infrastructure maintenance program on priority basis. Fazley Hossain Badsha, MP, made the observation while inaugurating the solar panel activities in Rajshahi College today formally as chief guest. He says 42 school and colleges, three night-schools, eight public libraries, four police stations, six graveyards, one crematory and 23 mosques will get the facilities in preliminary phase. Already, two contractor farms have been given the work orders for installing the panels. The farmers have started the work in the designated institutions. Each of the solar panels will supply electricity for at least four hours. Some of the major institutions are: Rajshahi College, New Govt Degree College, Women's College, Govt. City College, PN Girls High School, Komela Haque Degree College, Model School and College and Nawdapara Pilot High School. With Prof Habibur Rahman, Principal of Rajshahi College, in the chair, the opening ceremony held at the college auditorium, was addressed, among others by Deputy Commissioner of Rajshahi Mejbah Uddin Chowdhury, RMP Deputy Commissioner AKM Nahiduzzaman and Deputy Director of Department of Secondary and Higher Education Dr Shormin Ferdousi Khanom. Fazley Hossain Badsha, MP, said the educational institutions face trouble and suffer a lot due to load shedding. To remove the problem, the initiative has been taken. In phases, more other institutions will be brought under the scheme. "I believe the city's total power crisis can be met through cost effective solar- based power generation," he said. He said proper policy support and guidance can help the country to explore newer renewable energy opportunities to meet the growing power demand of the country. The government has taken various programs to reduce the pressure on national grid including irrigation sector which consumes over 1200 megawatt electricity during peak irrigation period, said the lawmaker. Establishing mini grid solar panel and solar park at suitable off grid location can improve the rate of immediate supply of electricity which can easily be marketed through SME or PPP, he added. Badsha said due to steps like green banking and energy efficiency fund through commercial banks, a positive climate has already been created to make investors enthusiastic in the green technology. "If an investment helps improve load-shedding, or reduce pressure on national grid, its benefit can be returned to the investors," he added. He said whatever the efforts are being carried out needed to collaborate and centralized through a policy as the country still have to find location for mini grid or solar park and a mechanism to connect national grid. "We need grid connected system through utilizing unutilized space for examples, roof space, sheds of buses, foot over bridge etc which can be used for solar," he said. Energy is not a crisis for us and a proper policy can disseminate it properly to people. –Our Monitor
PM for modernization of Bangladesh Betar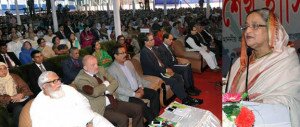 Prime Minister Sheikh Hasina on Monday underscored the need for further modernization of Bangladesh Betar (Radio Bangladesh) to sustain in the competitive era and assured that her government would extend all sorts of support to this end. "The importance of Bangladesh Betar is endless. So, I hope that all concerned including officials, employees and performers of Bangladesh Betar would further modernize the organization through its technological development by realizing its importance," she said. "We would extend all sorts of cooperation for further modernization of Bangladesh Betar to keep pace with the competitive era," she added. She said this while addressing the inaugural function of the "Diamond Jubilee" marking the completion of 75 years of state-run Bangladesh Betar. Information Minister Hasanul Haque Inu, Prime Minister's Media Adviser Iqbal Sobhan Chowdhury and Chairman of the Parliamentary Standing Committee on Information Ministry AKM Rahmatullah were present as special guests. Information Secretary Martuza Ahmed chaired the function, while Director General of Bangladesh Betar Kazi Aktar Uddin Ahmed gave the welcome address. Earlier, the PM inaugurated the four-day programme of 75-year celebration of Betar by releasing balloons and a placard inscribed with a logo of Diamond Jubilee. At the function, she handed over a crest and citation to family members of late Syed Abdus Shaker, late Belal Mohammed, late Abul Kashem Sandip and Abdullah Al Faruk as well as to Mohammad Aminur Rahman, Mohammad Rashidul Hossain, Mohammad Anwar Hossain Khan, AM Sharfuzzaman, Mohammad Rezaul Karim chowdhury, Kazi Habib Uddin Ahmad for their courageous and heroic contribution to founding Swadhin Bangla Bangla Betar Kendra in 1971. She also released a commemorative postage stamp and first day cover on the occasion of the Diamond Jubilee Celebration of Bangladesh Betar. Noting that the aim of her government is to alleviate poverty, ensure education, healthcare services and women empowerment and flourish rural economy and local culture, Sheikh Hasina said Bangladesh Betar will have to work to achieve the goal. Mentioning that the present era is a competitive one, Sheikh Hasina underscored the need for changing technological and program presentation strategy to sustain in the competition. The PM reminded the Betar officials, employees and performers that it is their responsibility to give attention so that Betar's programs further increase the human elements, patriotism and nurturing of fine attribute of the audience. Sheikh Hasina said Bangladesh Betar has been containing and nurturing ever-existent culture and heritage of Bangla. With the passage of time, she said, it has been turned into a room of creating performers. Bangladesh Betar, she said, has been playing an important role in broadcasting production-oriented programs, education, agriculture, women empowerment and excellence in cultural heritage. –Our Monitor (Photo: PID)
Modi for end of 'dynastic rule' in Kashmir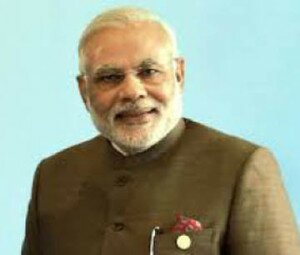 Indian Prime Minister Narendra Modi on Saturday addressed an election rally in Indian-controlled Kashmir, urging people to vote for Bhartiya Janta Party (BJP) and put an end to "dynastic rule" in the region. Modi addressed the rally in Kathua, about 332km south of Srinagar city, the summer capital of Indian-controlled Kashmir. Indian PM, a senior leader of the right-wing Hindu nationalist BJP, launched an attack on India's Congress party and the region's two main parties ruling National Conference and the opposition Peoples Democratic Party (PDP). "Non BJP governments are responsible for the situation in Jammu and Kashmir (Indian-controlled Kashmir) where people are still deprived of the basic amenities," Modi told the rally. "If you punish them once, they will realize their mistakes." The prime minister said people should put an end to the dynastic rule for it was against the values of democracy. "Are there no more sons and daughters? Will only one father-son and father-daughter run the governments here? Do you have to always remain in their tangle?" Modi said. "Don't look at those father and son, father-daughter duos. Look at your own sons and daughters. Here lies your benefit." Modi led BJP to a landslide victory in India's general elections this year and decimated Congress party after two successive terms. Under Modi's leadership, BJP won local elections in Haryana and Maharashtra. Indian-controlled Kashmir is a Muslim majority region. Though there are some regional parties that usually have main role in government making, this year BJP is aiming at winning 44 plus seats in the 87-strong assembly (lawmaking body). Modi said his party will pursue development in Indian- controlled Kashmir and rid the region of corruption if voted to power. Authorities had made adequate security measures in the town ahead of this high-profile visit. Heavy security contingents were deployed in and around the town to ward off any eventuality. Militants challenging New Delhi's rule in the restive region are fighting guerrilla war with Indian troops since 1989. The gunfight between the two sides takes place intermittently. Separatist groups and militants opposing New Delhi's rule in the region reject Indian elections and have urged people to boycott the exercise, and stay away from polls. The voters ignored the boycott call from separatist and militant groups and turned out in thousands to exercise their franchise. The first two phases recorded a huge turnout of over 70 per cent across the region, while the third phase recorded over 58 per cent. The five-phase staggered polls for local elections in the restive region began on November 25 and would end on December 20. –Our Monitor
Jamaat bids farewell to outgoing ambassador of Saudi Arabia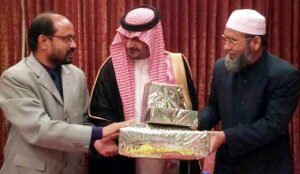 Bangladesh Jamaat-e-Islami organized a farewell meet for the outgoing Ambassador of Saudi Arabia to Bangladesh Dr Abdullah bin Naser Al Bussairy at Hotel Westin in Dhaka on Wednesday. Moderated by Jamaat central working committee member Motiur Rahman Akhand, it was addressed by Nayeb-e-Amir of the party, former Member of Parliament, Professor Mujibur Rahman. Mujibur Rahman in his speech said that Mr Bussairy served as an ambassador here for nearly an age. During his tenure he played a very important role in boosting ties between Saudi Arabia and Bangladesh. We hope that cooperation of Saudi Arabia in developing economic condition of Bangladesh will continue. We wish the ambassador good health, long life and success, Mujibur Rahman added. Dr Bussairy in his speech said: I am thankful to Bangladesh Jamaat-e-Islami for the honor they are showing to me today. They also honored me in the past inviting me in various programs like Iftar Mahfil and social functions. Jamaat usually shows respect to the people of Saudi Arabia and we also honor Jamaat. We like the party and we will stand beside it like previous times, the envoy added. Ambassador Bussairy mentioned that near about 20 lakh people of Bangladesh are working in Saudi Arabia. Eight lakh illegal workers' status was legalized by the Saudi government because we like Bangladesh. We shall always stand beside the people of Bangladesh, he asserted. –Special Correspondent (Photo: JI)
Bangladesh National Museum holds fire extinguishing program
Seminar organized on Gupta Gold Coin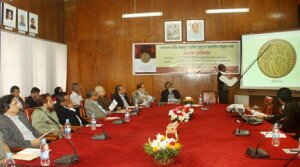 Bangladesh National Museum organized a fire extinguishing program at its Poet Sufia Kamal Auditorium on Tuesday (Dec 2, 2014). Director General of the museum Faizul Latif spoke at the inaugural function. Secretary of the museum Dr Md Faruk Hossain and Deputy Director of Bangladesh Fire Service and Civil Defence (Dhaka South) Md Abdul Halim were also present. While inaugurating the event, DG of Bangladesh National Museum Faizul Latif said, fire is essential for the civilization and it also can destroy the civilization. So, fire should be kept under control. And it is unavoidable for the establishments like museum as it contains the culture and civilization. He stressed on the training to tame fire for all the manpower of the museum. After the inauguration, the root program was directed by Fire House Inspector Zahirul Islam in which all employees of the museum took part, says a media release of Bangladesh National Museum. The museum organized a seminar on the 'Unpublished Gupta Gold Coin' at its meeting room on Tuesday, the media release added. Museum's coin and script researcher Dr Md Shariful Islam presented the keynote on the topic. Dr Abdul Momin Chowdhury of Dhaka University and former DG of the museum Dr Enamul Haq discussed on the keynote. Address of Welcome was delivered by the DG of National Museum Faizul Latif. He stressed on historic collections, preservation and research on those items and mentioned that the museum has been doing this noble task through which new chapters of the history may be enlightened. Adviser of former caretaker govt Abdul Muyeed and other distinguished persons were present in the seminar. In his keynote Dr Shariful discussed various aspects and features of the Gupta Gold Coin. –Special Correspondent
Poetry recitation program of 'Kobitapatra' held at JPC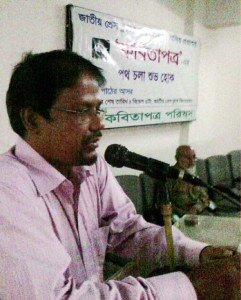 The month-end poetry recitation program of Kobitapatra Parishad was held at the Jatiya Press Club on Sunday (Nov 30, 2014). Ershad Mazumder, founder and adviser of Kobitapatra Parishad presided over the event. Rafiq Hasan, Abdul Mannan, Farida Akter Dalia, Masuma Begum, Reza Sarwar, Bidita Rahman, Tasrin Prodhan, Jahida Ratna, Shahin Chowdhury and Jibon Islam, among others, recited self-composed poems there. Parishad's monthly poetry magazine 'Kobitapatra' editor KG Mostafa and Mozidur Rahman Bishwas also attended the function. Member of the editorial board of Kobitapatra Main Uddin Ahmed moderated the program. Light refreshment was followed by the invaluable speech of Ershad Mazumder. It may be mentioned here that the poetry recitation program of Kobitapatra Parishad, an organization of the Jatiya Press Club poets, is being held on the club premises on the last day of every month. Press club poets and invited poets recite self-composed poems there and the magazine 'Kobitapatra' comes out in a printed form containing those poems on the last day of the next month. 'Kobitapatra' magazine is being published this way for long 12 years. –Staff Reporter (Photo: Selim Patwary)
UNESCO member states meet in New Delhi on role of ICT for persons with disability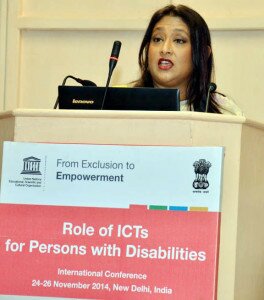 The member states of UNESCO, in close cooperation with international, regional and national partners, have organized an international conference titled 'From Exclusion to Empowerment: The Role of Information and Communication Technologies for Persons with Disabilities' in New Delhi, India from November 24 to 26, 2014. The major objective of the event was to promote the human rights and fundamental freedoms of persons with disabilities and to encourage all stakeholders to take concrete measures for them, said Saima Wazed Hossain, Member of WHO's Expert Advisory Panel on Mental Health and Chairperson of the National Advisory Committee on Autism and Neuro-developmental Disabilities, Bangladesh. Saima Hossain in her speech spoke about the strategic steps that should be taken to see the changes in this field; like national awareness campaign develop a strategic white paper, foster collaboration and connect various NGOs, says a press release issued by Bangladesh High Commission in New Delhi which was forwarded by PID. Her suggestions also include: Identify mutual goals and challenges, formulate a national plan of action through collaboration, adopt necessary policies etc. She also talked about the opportunities of using ICT in the field of Autism. She concluded her lecture giving emphasis on: Training of parents/caregivers to be partners in the education and treatment of their loved ones, Training the medical community, Training teacher trainers and Awareness creation, Training of employers and employment training institutions. Major objectives of the conference were to raise public awareness among policy and decision makers, disabled people organizations, public and private organizations, education, industry, information and media professionals as well as civil society at large, of the significance and complexity of disability issues, and the sense of urgency for taking concrete measures and action; providing assistance to UNESCO's Member States in the implementation of international commitments regarding the inclusion and empowerment of persons with disabilities and ICTs in a comprehensive and coherent manner. The objectives also include: Identifying existing challenges and barriers arising from the most recent international experiences in different areas of disability that may help develop programs and services for people with disability and people working in the field; Showcase technical solutions and share good practices as well as encourage constructive dialogue among people working in the disability field; Better understand and promote the application of affordable and accessible ICTs and ATs for persons with disabilities to access information and knowledge, education, rehabilitation, employment, and to participate more fully in society. The target includes much more features as like as: Encouraging various stakeholders to design and provide accessible and affordable content, services and concrete solutions, as well as programs for persons with disabilities, particularly to access information and knowledge; Encourage national and international cooperation among various stakeholders; Mobilize resources for joint initiatives; and Propose an action plan on the implementation of UNCRPD (Outcome Document). The international conference program included more than 100 thematic presentations over 3 tracks organized as plenary and breakout parallel sessions. Keynote speakers for the plenary and breakout sessions were selected by UNESCO, the Planning Committee, and partners involved in the organization of the international conference. Smaller, more interactive and participatory breakout sessions were made up of practice-oriented presentations. The leaders of the themed track were asked to provide inputs to the preparation of the Outcome Document. One of the plenary sessions is dedicated to the adoption of the Outcome Document of the Conference. The expected outcomes of the conference, exhibition, and film festival are: Recommendations provided on specific actions to improve the status quo of people with disabilities with regard to the role of ICTs in increasing access to education, public information, social services, and job opportunities. Innovative solutions, best practices, and case studies from different parts of the world documented and shared that illustrate stakeholders' engagement and benefits for introduction of policies, products, and services to harness the potential of people with disabilities. Outcome document prepared capturing the main debates, discussions, and solutions presented for informed decision making, then globally distributed among various stakeholders and integrated into new follow up activities. Best films were produced and distributed within the framework of the international film festival for international awareness raising campaign. All stakeholders were encouraged to take concrete actions for the empowerment of persons with disabilities through the use of ICTs. Partnership initiated, communication forged, and networks were established among various stakeholders. New contacts were established, projects initiated for integration of new services and technical solutions in order to access information and knowledge, education, rehabilitation, and employment persons with disabilities in society. –Special Correspondent (Photo: PID)
What does a human being do if not get food when hungry?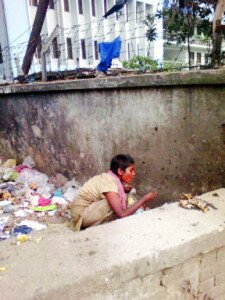 The subject is not about love, birds, river or fish. If any one of those were the subject then it could get innumerable comments. But it is about hunger. We, on test, published this sentence in the facebook to get some excellent and thought provoking response. But we got a very poor number of comments. Such as: "Hunt", "Look for food", "Hunts for foods", "Try and try to get foods", "Work, work and work", "Waits for twilight…and then the end". The last comment which shows the final destination came from a senior journalist, our very respectable person. Thanks to the respondents. Actually what does a hungry human being do when get no food? Social scientists in the capitalist society will tell that in future there will remain no hungry people without food because the system will remove the possibility. A socialist social scientist will say that the hungry people together can do a revolution and establish their own rule to get food regularly. A social scientist with religious belief will reveal: God says do not take food keeping your neighbor hungry. Those and many more theories are there in the human society about hunger. And the hunger exists challenging all those opinions. There is another problem. A section of people beg while become hungry (poor). But there is another section, mainly of lower middle class, as described by capitalists, can not beg food. They possess some complex vanity termed as prestige. We collected two such persons to describe what they did while hungry and had no money to purchase it. One said: It was some time in 1980s. In such a situation he went to a rich relation's residence in the city thinking that they surely will offer him staple food. But they gave him some pieces of 'kabab' served to other guests also—those guests will be given full length of foods at night. He spent the night without food. The other described this way: Then it was night. I had less than '8 Anna' with me. Then '16 Anna' meant for one taka. A kg of potato was less than one taka. Finding no other way I purchased half kg potato, boiled those and met my appetite. Many heart rending events happened in this globe time to time centering the hunger. Stealing is widely practiced to meet hunger by the hungry humans. Sex trade for food is known to all. Time reveals such incident happened many times in human history that mother sold her child to get food. So many tragic issues are there to describe the cruel face of hunger. And realistic people term it a simple process of vacuum in the belly. What about the food security? The term 'Food Security' is very frequently is being pronounced in the meetings and discussions in the poor and developing countries. What they want to mean with it? Is it the security for the food? Obviously, it is not. If we keep food beyond our reach then it will remain secured. Actual motif of the term is to ensure food for the human being when he/she is hungry. In the developing and poor countries the term is very much said but followed very little. Let us see what Wikipedia says about food security: "Food security is a condition related to the ongoing availability of food. Concerns over food security have existed throughout history. There is evidence of granaries being in use over 10,000 years ago, with central authorities in civilizations including Ancient China and Ancient Egypt being known to release food from storage in times of famine. Yet it was only at the 1974 World Food Conference that the term 'food security' was established as a formal concept." In the picture of this write-up, a matured girl is seen taking food from a dustbin in the country's capital city. The country is developing one and strategically very important one in the global diplomacy. There is no shortage of food there. Then how it happens? Surely there are some other reasons which can be political, social or economic. May be, there are distribution problem or some other hidden reasons. Such a scene is not to be appreciated at any time anywhere if humanitarian feelings are there. The photo was snapped by a cell phone camera from the 'Purta Bhaban' corner dustbin in Dhaka, Bangladesh on October 24, 2014 (Friday). The photo taker was returning to the National Press Club from the nearby mosque after offering his Juma prayer. Our photographer raised another question. This poor girl/woman of the photo made it convenient to search for food in the dustbin. Any one can term her a mad. Can we? No. We do not know her. O yes, the question was: What about a person, shy of begging, will do when hungry? What a middle class person will do? Begging, stealing or searching food in dustbin—all are impossible for him/her. This is a middle class complexity, all know. Here also remains a big question to be answered by the society leaders. When telling about food in the sense of 'rizik', in Asian countries grandmas were heard to tell a story among the kids. That was so: Long-long ago, a poor man came to a house owner in Arabia and begged for bread saying that he was very hungry. In response he had to hear a voice saying, 'You the man, do not believe in God. I can not give you a bread". The beggar went away. Actually the house owner was a prophet of God. Then and there came the revelation of God saying: "O the prophet, I know that the man does not believe in me. Even after knowing that I am giving him food for long forty years. But you could not do it for once even!" The prophet instantly submitted himself to God for mercy." The aforesaid story taught us to be kind to others about food also. Elderly people say not to use insulting words to any human being because God made them with extreme love and never tolerates hampering their dignity. Keeping citizens hungry no good ruler can go for sleep, wise men say. What the sense of humanity says, dear readers? – Special Correspondent (Photo: Selim Patwary)
Modi assures to resolve LBA, Teesta water sharing issues with Bangladesh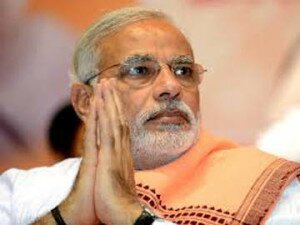 Indian Prime Minister Narendra Modi on Saturday assured Bangladesh Prime Minister Sheikh Hasina that he was very much serious to resolve the pending issues like Land Boundary Agreement (LBA) and Teesta water sharing agreement. "I am very much serious to resolve the LBA and Teesta water sharing deal with Bangladesh and I am exploring the ways to resolve these issues," he said. His assurance came during his maiden meeting with his Bangladesh counterpart at his (Modi) hotel suite here in the afternoon on the day. After the meeting, Foreign Secretary Shahidul Haque briefed reporters about the talks. PM's Media Adviser Iqbal Sobhan Chowdhury was present on the occasion. The foreign secretary said the meeting was held in a very warm, relaxed and open environment. At the meeting, Sheikh Hasina said that there are some issues with India like the LBA and Teesta water sharing that remained unresolved. "We want quick solution of these issues," she said. The Indian prime minister also assured that New Delhi is always with Bangladesh for its development. The two premiers gave utmost importance to the regional cooperation development. Sheikh Hasina said the potentials that exist in the South Asian region will have to be harnessed together. Agreeing with Sheikh Hasina, Narendra Modi said: "We will have to make development taking all with us." The word of making development together comes prominently in my "Look East Policy", he said. Sheikh Hasina in this connection mentioned the Bangladesh, China, India, and Myanmar (BCIM) Economic Corridor and called for removing the barriers that exist to the way of connectivity between Bangladesh, Nepal and Bhutan. In this regard, the Indian prime minister assured of resolving these problems and asked the officials accompanying him to take steps to this end. Modi stressed the need for promoting religious tourism in the region and launching of SAARC satellite. He lauded the dynamic leadership of Prime Minister Sheikh Hasina, saying that Bangabandhu has founded Bangladesh, while his daughter saved the country. The two premiers agreed to root out terrorism from the region, saying that no development will take place without eliminating terrorism. Sheikh Hasina invited Narendra Modi to visit Bangladesh. Accepting the invitation, Modi said he is looking forward to visiting Bangladesh. "Discussions are underway to this end at official level and I would visit Bangladesh soon," he said. –Our Monitor
BNP's not coming in power again was blessings of Allah: Hasina
How a pre-mature death of a Bangalee happens on US street, she asks

Bangladesh Prime Minister Sheikh Hasina has said it was the blessings of almighty Allah that BNP could not come in power again. She termed the party as a terrorist, militant and corrupt organization. Bangladesh was once again saved from unbridled terrorism, militancy and graft, she added. Sheikh Hasina, also the Awami League President, said this while addressing a civic reception at Hotel Marriot Marquis here Saturday night. Universal Civic Reception Committee (Sarbojonin Nagorik Sangbardhana Committee) arranged the reception marking the 40th anniversary of Bangladesh's membership to the United Nations. Post and Telecommunication and Information and Communication Technology Minister Abdul Latif Siddiqui, Expatriates' Welfare and Overseas Employment Minister Engineer Khandakar Mosharraf Hossain, Food Minister Advocate Kamrul Islam, PM's ICT Adviser and her son Sajeeb Wazed Joy, former minister and AL Joint Secretary Dr Dipu Moni, State Minister for Foreign Affairs Md Shahriar Alam, State Minister Information and Communication Technology Division Junaid Ahmed Palak and local AL leaders spoke on the occasion. Talking about the trial of war criminals, the PM said the government is determined to hold their trial and it could not be stopped through enforcing hartal. "The trial of those who committed crimes against humanity during the War of Liberation must be held, Insha Allah. None could be able to stop this trial," she said. In this connection, she said that vested quarters are out to foil the trial by various means. The trial has begun and some of the verdicts have been executed. This trial cannot be halted by one or two hartals. The people of the country won't respond to this," she said. Seriously criticizing the BNP for skipping the January 5 polls, Sheikh Hasina said that the party has finally realized that they made a great mistake by not participating in the last general elections. "I don't know what was in their mind, but they realized their mistake," she said. She said that the BNP leaders now are talking various things to justify their poll boycott. "They will say these, because if a political leadership takes a wrong decision then they will have to pay for it," she said. Sheikh Hasina criticized the US government as two AL activists were killed on the streets in the United States by miscreants. She said that if a person is killed in a country like Bangladesh, the US becomes very much vocal about it. Nazmul Islam, vice-president of US chapter Awami League, was strangled to death in New York City in July last, while Belal, an AL worker, was also murdered by miscreants in Connecticut in 2012. Talking about Nazmul, who left Bangladesh in 1981 and since then he had been living in the USA, Sheikh Hasina said she came to know Nazmul from the first time she visited the USA. "After that he always remained beside me whenever I came to the USA," she recalled and said Nazmul lost his life on the street of that country which always judges the human rights across the world. Mentioning the name of Belal, the Prime Minister said: "It is my question to the US government, how a pre-mature death of a Bangalee happens on the street in a civilized country like the USA. We demand the trial of the killing." Responding to the demand of the Bangladeshi expatriates for resumption of the Dhaka-New York Biman flight, she said that the matter is pending due to some unresolved issues. She, however, said that the government is very much sincere about the matter. "We already bought four new aircraft, while four more aircraft are on the pipeline. We tried to resume the flight by leasing out aircraft. But it could not be done," she said. In this connection, she said that Biman needs to be upgraded more to resume the flight. The prime minister illustrated her government's stunning achievements in the fields of agriculture, education, health, economy, electricity, women empowerment and ICT. She said that the government has taken a plan to produce 24,000-MW power by 2021. Referring to the huge development that took place in Bangladesh, Sajeeb Wazed Joy said that it was very rare in the world that a country witnessed such uplift like this way so fast. He said that no conspiracy will be able to deter the AL from its aim to develop Bangladesh. –Our Monitor
Al Qaeda forms its branch in India?
Nothing to be worried about the message of Al-Qaeda leader Zawahri, says Khan Kamal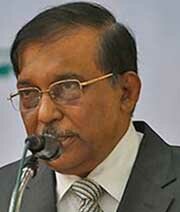 Asaduzzaman Khan Kamal, State Minister for Home Affairs of Bangladesh, on Thursday said, they are currently scrutinizing the alleged message of al-Qaeda leader Ayman al Zawahri. "Nothing to be worried about the alleged message of al-Qaeda leader Zawahri, as the law enforcement agencies have always been put on alert against all sort of militancy," he said while talking to newsmen at his Secretariat office in the capital city Dhaka. "Now, we are examining the alleged message of Zawahri. If existence of al-Qaeda is found in the country, it will soon be eliminated," he also said. An earlier report says: Al Qaeda leader Ayman al Zawahri, through a 55-minute video posted online on September 3, 2014, Wednesday, announced the formation of an Indian branch of his militant group. It will spread Islamic rule and "raise the flag of jihad" across the subcontinent, he said would. Zawahri also renewed a longstanding vow of loyalty to Afghan Taliban leader Mullah Omar, in an apparent snub to the Islamic State armed group challenging al Qaeda for leadership of transnational Islamist militancy. He described the formation of Al Qaeda in the Indian Subcontinent as "a glad tidings" for Muslims in Burma, Bangladesh, Assam, Gujarat, Ahmedabad, and Kashmir and said the new wing would rescue Muslims there from injustice and oppression. Counter-terrorism experts say al Qaeda's aging leaders are struggling to compete for recruits with Islamic State, which has galvanized young followers around the world by carving out tracts of territory across the Iraq-Syria border. Islamic State leader Abu Abu Bakr al-Baghdadi calls himself a "Caliph" or head of state and has demanded the loyalty of all Muslims. The group fell out with Zawahri in 2013 over its expansion into Syria, where Baghdadi's followers have carried out beheadings, crucifixions, and mass executions. As well being an indirect repudiation of Islamic State, the announcement could pose a challenge to India's new Prime Minister, Narendra Modi. He has already faced criticism for remaining silent about several incidents deemed anti-Muslim, underscoring fears that his Hindu nationalist followers will upset religious relations in the majority Hindu nation. However, while al Qaeda is very much at home in the Afghanistan-Pakistan border area, due to influential contacts and a long presence there, it is a minnow compared to local militant groups in terms of manpower and regional knowledge.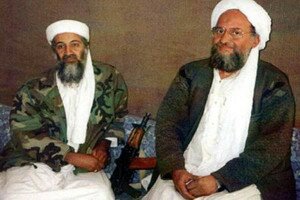 Over the years Zawahri and his predecessor Osama bin Laden, killed by US forces in 2011, repeatedly pledged allegiance to Mullah Omar, in return for the safe haven he granted their followers in Afghanistan. The statement did not mention Islamic State or Baghdadi, but it appear to take a subtle dig at the group's efforts at administering areas it has seized in Iraq and Syria. Islamic State's effort at state-building is something never attempted by al Qaeda's central leaders, who traditionally have preferred to plot complex attacks on targets in the West. Zawahri called for unity among militants and criticized "discord"—echoing a common al Qaeda complaint against Islamic State's record of clashing with rival Islamist groups in Syria. The statement also warned al Qaeda's new wing against oppressing local populations—another complaint leveled against Islamic State by critics in Iraq and Syria. "If you said that you are doing jihad to defend the sanctities of the Muslims, then you must not transgress against them or their money or honor, and not even transgress your mujahideen brothers by word and action," he said. "Discord is a curse and torment, and disgrace for the believers and glory for the disbelievers," he said. "If you say that by your jihad you do not want but the pleasure of Allah, then you must not race for governance and leadership at the first opportunity." Muslims account for 15 per cent of Indians but, numbering an estimated 175 million, theirs is the third-largest Muslim population in the world. —Our Monitor & Staff Reporter
Shirin urges all to follow ideals of Bangabandhu unitedly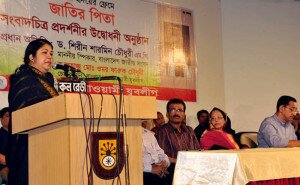 Jatiya Sangsad Speaker Dr Shirin Sharmin Chowdhury urged all to be united to follow the ideals of the Father of the Nation Bangabandhu Sheikh Mujibur Rahman for bringing smile in the face of the poor removing poverty and hunger. She was speaking at a program of feature film show on Bangabandhu titled 'The Father of the Nation at the Heart Frame of the Bangalis' organized at the Dhaka Shilpakala Academy on August 14, says a PID handout. Dr Shirin was speaking as the chief guest at the event which was organized in observance of the National Mourning Day. Bangabandhu's main targets were political and economic freedom. We got political freedom and our country is running forward on the economy that was founded by the Father of the Nation. Bringing smile in the face of the general mass was his dream, she said. Bangladesh Awami Jubo League president Alhaj Mohammad Omar Faruk Chowdhury presided over the program. It was also addressed, among others, by Jubo League general secretary Md Harun-or-Rashid and Eden College Principal Prof Hosne Ara Begum. – Staff Reporter
KCC chalks out program to observe National Mourning Day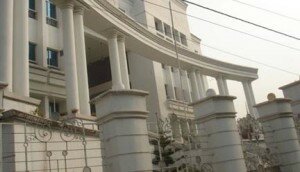 Khuna City Corporation (KCC) has chalked out an elaborate program to observe the National Mourning Day-2014 marking the 39th martyrdom anniversary of Father of the Nation Bangabandhu Sheikh Mujibur Rahman. The program includes art contest for the children, discussion meeting, prize distribution ceremony and doa mahfil, says a press release of Khulna City Corporation (KCC). Member of Parliament of Khulna-2 constituency Alhaj Mizanur Rahman Mizan will attend the function as the chief guest. Vice-Chancellor of Khulna University Prof Dr Mohammad Fayek Uzzaman will be the main discussant in the program. Panel Mayor Ramnama Khatun and Councillor Md Shamsujjaman Mia Swapan will attend the function as special guests. Chief Executive Officer of KCC Abdul Hannan Biswash will preside over the function which will be conducted by Councillor Md Ali Akbar Tipu. – Our Khulna Reporter
New prime minister of Turkey congratulated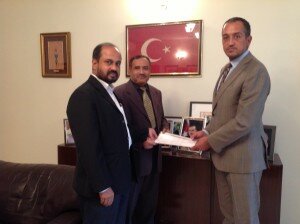 A three-member delegation of Bangladesh Jamaat-e-Islami met Turkish Ambassador in Dhaka Hussein Muftuglu at the chancery in the city on Wednesday. The team included central executive committee member of the party Dr Syed Abdullah Muhammad Taher, central assistant publicity secretary Motiur Rahman Akhand and Barrister Najibur Rahman Momen. The Jamaat's chancery visiting team congratulated Rajab Tayeb Erdogan for being elected the Prime Minister of Turkey through a general election participated by the people of that country. They handed over a congratulations letter of Acting Ameer of Bangladesh Jamaat-e-Islami Mokbul Ahmed to the ambassador for the newly elected prime minister. The letter expected that the new PM will be able to serve the Turkish people well. Mokbul Ahmed in his letter hoped that the relations between Turkey and Bangladesh will be strengthened in the years to come. He also hoped that the new prime minister of Turkey will play a vital role in the global effort to stop Israeli aggression in Palestine. – Diplomatic Zone Correspondent
Manju asks donor agencies to help protect wild animals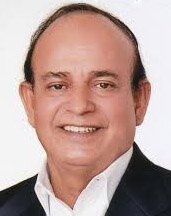 Environment and Forest Minister of Bangladesh, Anawar Hossain Manju, on Thursday urged all donor agencies and countries to come forward to preserve wild animals in Bangladesh. He said: It is a big challenge to improve life standard of the people in populous and small country. We are doing this job with cooperation of different donor countries and agencies. He was speaking as the chief guest at a discussion meeting marking World Tiger Day 2014 at Osmany Memorial auditorium in the city. The minister thanked the World Bank and USAID for their assistance for protection of wild animals, particularly tigers. He said the Sundarbans is a beautiful forest and it is the responsibility of all to preserve it. State Minister for Environment and Forest Abdullah Al Islam Jacob and World Bank Resident Director Johason Zat spoke on the occasion as special guests. Chief Conservator of Forest M Yunus Ali was in the chair. The state minister said the Royal Bengal tigers are part of national heritage. All would have to be aware to protect the tigers, he added. Elimination of tigers would result in destruction of the Sundarban. The state minister said the government has taken extensive measures to preserve the tigers and involved the people in the process to save the Sundarban. – Staff Reporter
Not seeking jobs, shall employ: IT-based program for upazilas of the country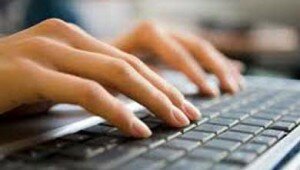 Bangladesh government is almost ready to create entrepreneurs in the field of Information Technology (IT) at all the 480 upazilas aimed at creating scope for self employment for the youths. Information and Communication Technology (ICT) Secretary Md Nazrul Islam Khan told journalists: We're planning to launch a programme titled– Chakri Nebo Na, Chakri Debo (not seeking jobs, shall employ) within a couple of months. Khan was speaking at a video conference titled 'Freelancers to Entrepreneurs Development Programme' (FEDP) recently. Held at the conference room of the Deputy Commissioner (DC) of Chandpur, the FEDP was addressed, among others, by DC Md Ismail Hossain, Director General of ICT Directorate Kamal Ahmed and Joint Secretary (Admn) Sushanta Kumar Saha. Additional Secretary Md Nurullah Nuri presided over the function which was participated by 44 freelancers of Chandpur district. The government is developing about 2,000 entrepreneurs at the district level in the first phase from the freelancers under the FEDP and in the second phase the 'Chakri Nebo Na, Chakri Debo' will be launched in the upazilas and unions to create entrepreneurs who will provide jobs to the educated youths, Khan said. "No need to seek job if a person truly become an entrepreneur…rather the entrepreneur will provide job to others," he added. – Staff Reporter
Baby Moudud's qulkhwani held at her Dhanmondi residence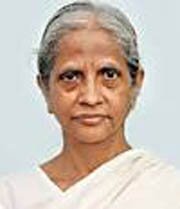 The Qulkhwani of journalist and former lawmaker AN Mahfuja Khatun (Baby Moudud) was held at her Dhanmondi residence here in the afternoon on Friday. Khatib of Baitul Mukarram National Mosque Professor Maulana Mohammad Salah Uddin conducted a doa mahfil at the qulkhwani, seeking divine blessings for eternal peace of the departed soul. A large number of people from all walks of life, including Speaker of the Jatiya Sangsad, ministers, journalists, scholars, lawyers, traders, social and political leaders, officers and representatives of various government and non- government organizations attended the qulkhwani. Speaker of the Jatiya Sangsad Dr Shirin Sharmin Chaudhury, Finance minister Abul Mal Abdul Muhith, Civil Aviation and Tourism Minister Rashed Khan Menon, Agriculture Minister Begum Matia Chowdhury, Expatriate Welfare Minister Khondokar Mosharaf Hossain, Law Minister Advocate Anisul Haq, Prime Ministers' Advisor Gawher Rizvi, State Minister for Women and Children Affairs Meher Afroz Chumki, former minister Advocate Shahara Khatun, MP, Barrister Fajle Noor Taposh, MP, Bangladesh Communist Party President Muzahidul Islam Selim, Managing Director and chief Editor of Bangladesh Sangbad Sangstha (BSS) Abul Kalam Azad, Dhaka University Emirates Professor Anisuzzaman, Vice Chancellor of Bangabandhu Sheikh Mujib Medical University Professor Pran Gopal Datta, Director General of Bangla Academy Shamsuzzaman Khan, President's Press Secretary Ihsanul Karim, Editor of the daily Shamakal Golam Sarwar, bdnews 24.com Chief Editor Toufiq Imroj Khaledi, BFUJ President Monjurul Ahsan Bulbul, senior journalists Zoglul Ahmed Chowdhury, Azizul Islam Bhuiyan and Monoj Kanthi Roy, columnist Syed Abul Moqsud, former director General of BTV M Hamid and DRU president Shahed Chowdhury, among others attended the qulkhwani. During the prayer, Baby Moudud's two sons Robiul Hasan Ovi and Dipta were present. Baby Moudud died at a city hospital on July 25 last at the age of 66. – Staff Reporter
Hasina sends Eid card to Raushan Ershad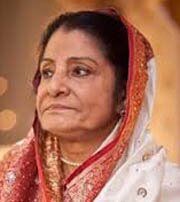 Bangladesh Prime Minister Sheikh Hasina on Sunday greeted Leader of the Opposition in Parliament Begum Raushan Ershad by sending a card on the occasion of the Eid-ul-Fitr. Prime Minister's protocol officer Shaikh Aktar Hossain handed over an Eid card of the Prime Minister to the Opposition Leader's Political Secretary Golam Moshi at Raushan Ershad's residence in the capital, sources said. An earlier report says: BNP Chairperson Khaleda Zia has sent a card to Prime Minister Sheikh Hasina with greetings for Eid-ul-Fitr. The party's Assistant Office Secretaries Abdul Latif Jony and Asadul Karim Shahin on Saturday took the card to Awami League President Hasina's Dhanmondi political office. – Staff Reporter
Visa clearance for UK now from Delhi!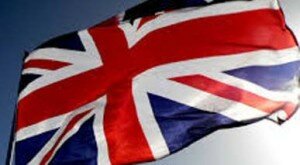 From October 1, 2014, visa applications of the Bangladeshis for the UK will be considered at the British High Commission in New Delhi. The Commission in Dhaka is going to lose its authority to decide on visas as part of its government's global move to reduce the number of visa deciding centres. Applications submitted in Bangladesh will be assessed by the visa centre of British High Commission in New Delhi. The UK government on its website said, in doing so, it would "significantly reduce costs to the British taxpayer". It assured that passports submitted in its Dhaka and Sylhet centres would remain in Bangladesh and decisions would continue to be made by British Crown Servants. "The cost of the service will stay the same and we will continue to operate within our existing service standards of 15 working days for non-settlement cases and 60 working days for settlement cases", it said. "There will be no need for applicants to travel to India. Nor should they notice any difference to the quality or speed of our service," the government said dismissing some media reports. "We have seen reports in the last few days that Bangladeshi nationals wishing to apply for visas to visit the United Kingdom will have to submit their applications in New Delhi. "This has understandably caused some distress. We would therefore like to take the opportunity to reassure our visa customers". It said, as part of its global strategy, UK Visas and Immigration (UKVI) is reducing the number of locations around the world where decisions are made on visa applications. "UKVI is implementing an extended hub and spoke networks". Such a declaration after the visit of Bangladesh Prime Minister to UK recently can create misunderstanding among the people of Bangladesh, some conscious citizens opined. – Our Monitor
Railway steps against stone throwing at trains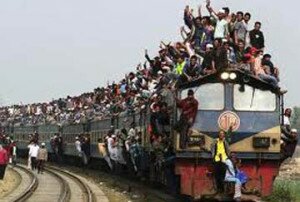 Bangladesh Railway police have launched a special drive to prevent the hurling of stones at trains during the Eid-ul-Fitr. Many train passengers and drivers were injured in such incidents on the Dhaka-Chittagong-Sylhet route last year. Railway police DIG Kamrul Hasan said they were working to ensure that home-bound people were not attacked. Commuters say they opt for train journeys to avoid traffic snarls during Eid but are worried about the hazards of stone throwing incidents. In August last year, university student Preeti Das was killed when a stone hit her while travelling in a train. A Bangladesh Railway probe into the death failed to find out the culprits. It had blamed 'unidentified miscreants' for the incident and said they might have hurled the stone "for fun". The railway authorities have been running mass awareness campaigns to prevent such incidents, sources said. – Staff Reporter
The 150-year-old municipal town facing serious traffic congestion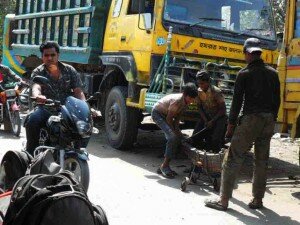 Constant traffic congestion is seriously hampering various activities including business, education and productivity in Meherpur town– a first class municipality established nearly hundred and fifty years ago. Unauthorized shops on footpaths, haphazard parking of motorized vehicles on roadsides and plying of a large number of unlicensed tempos, battery and shallow engine-run three wheelers and rickshaws create unbearable traffic jam on the roads of the town every day. All the footpaths with major portions of the roads are always occupied by the street vendors and shoppers, caring very little to the traffic rules. Old vehicles kept on roadsides for repairing by mechanics also interrupt smooth traffic movement on the roads, especially the road towards educational institutions starting from bus stand. Most of the time the road is found blocked by bus and truck drivers, mechanics and battery run three wheelers illegally. Sometimes, the tailback becomes so large that the traffic policemen find it difficult to bring the situation under control. It turns almost impossible for the traffic police to keep the area under their control. Besides, some coaches are seen parked at the hotel bazaar crossing in the busiest area of the town and some trucks are found every day unloading goods parking on the main street causing unbearable congestion for hours together. In such circumstances, economic activities in Meherpur markets are facing untold setback and people from all walks of life such as traders, students and executives have to waste a lot of man-hours being stranded on roads. The students of Meherpur Secondary Girls' School, Meherpur Government Boys School, Government Women's College and Government Girls' High School find it hard to reach their respective institutions as the roads remain almost jam packed by these illegal occupiers. As a result some time unpleasant incidents take place between students and the drivers. Traffic police men usually play the role of general public keeping themselves at a safe distance which means that the road discipline is "no man's job". Traffic jam prevails in the town here round the clock causing severe sufferings to the passengers and pedestrians. Alhaj M Billah, Mayor of Meherpur Municipality who has been serving the town for the last fifteen years, told this correspondent that the shopkeepers and other concerned people do not abide by the rules. He, however, stressed on keeping the town clean. – Special Correspondent
Govt torturing opposition like Israel: Fakhrul
BNP's internal conflicts are blessings for us: Ershad
Bangladesh Nationalist Party (BNP) has alleged that the Awami League-led government has resorted to 'Israeli tactics of torture'.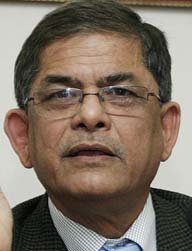 Mirza Fakhrul Islam Alamgir, acting secretary general of the party on Tuesday said Israeli forces were inhumanly killing people in Gaza. The situation is the same in our country. As many as 310 activists of the opposition were killed in three months after the so-called January 5 general election while 65 others were abducted, he further said. "The AL government is brutally killing and torturing opposition leaders and activists in the same way (Israelis) are murdering the Palestinians," he said while addressing an Iftar party in the capital city Dhaka. Like many world leaders and politicians, the ruling Awami League and BNP along with other Bangladeshi political parties have condemned the Israeli aggression. Fakhrul Islam Alamgir's comparison between Israel and Bangladesh government came only days after an Awami League leader became the hot topic of social media for his remark that the Jewish lobby had close relationship with the BNP. Mentioning AL leader Hasan Mahmud's comments, Fakhrul said that Awami League leaders have been delivering lies. "Govt repression on the opposition leaders and activists has crossed the limit", Fakhrul alleged. Meanwhile, the new chief of Dhaka metropolitan BNP Mirza Abbas has said his party's movement after Eid will be a non-violent one. He called on the government not to try to suppress it using forces of the state organs. "Those who are talking about our movement, I will ask them not to unleash their violent forces on our non-violent movement. Do not fear. Our movement will go on," he said. Abbas was speaking at an Iftar hosted by the Doctors Association of Bangladesh on Tuesday. On the other hand, Jatiya Party chief HM Ershad has said the BNP is in shambles because of internal conflicts and he will move to reorganise his party after Eid to reap political gain from the situation. His statement came at an Iftar mahfil organised at a hotel in the capital on Tuesday. The chairman urged leaders and activists of the party, the main opposition in Parliament, to actively strengthen the party. "The BNP has announced agitations after Eid. But they have internal conflicts. The party is in shambles due to conflicts over leadership. For us this is a blessing from Allah," Ershad said. Staff Reporter
'Real democratic movement would not be resisted'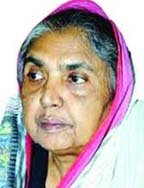 Matia Chowdhury, Agriculture Minister of Bangladesh, on Tuesday said the government would not resist any real democratic movement but would do whatever is needed to protect public life and property if those face any threat. She accused BNP and Jamaat-e-Islami for unleashing anarchy during the national polls and added that they are still trying to create troubles. She was speaking as the chief guest at a function on the premises of Jogania Union Council in Nalitabari upazila in Sherpur district. The function was held to distribute rice and clothes among the poor under the Vulnerable Group Feeding (VGF) programme on the occasion of the holy Eid-ul-Fitr. The agriculture minister also distributed allowances among elderly people, widows and people with disabilities under the government's social safety net programme. She refuted newly designated US ambassador's comments over the January 5 election and asked her to talk maintaining proportion. Referring to human rights organizations, she said they raise hue and cry when the war criminals are punished here, but remain silent when children are killed in Gaza. She said the country has won the maritime boundary case with India following the Awami League's victory in the polls. No previous government lodged a case with the international court to resolve maritime boundary disputes, she added. Presided over by Sherpur Deputy Commissioner Mohammad Zakir Hossain, the function was also addressed, among others, by Superintendent of Police Mehedur Karim, Nalitabari Upazila Chairman AKM Mokhlesur Rahman Ripon, Municipality Mayor Anowar Hossain and Upazila Awami League Acting President Ziaul Haq. – Our Correspondent
Khaleda meets her son Tarique in Dubai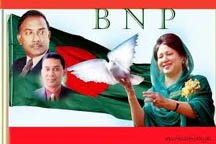 BNP Chairperson of Bangladesh Nationalist Party (BNP) and former prime minister Khaleda Zia has met her elder son Tarique Rahman in Dubai after three years. Both were on their way to Saudi Arabia to perform Umrah, according to a telephonic message received here on Sunday. BNP Senior Vice-Chairman Tarique, accused in a number of cases at home, has been staying in London since 2008 after securing bail from the Supreme Court during the past military-backed caretaker government. It is their second meeting since then. The first time the two met was during Khaleda's 2011 London visit, sources said. An Emirates flight carrying the BNP chief landed at Prince Mohammad bin Abdulaziz International Airport at around 3:30am (local time) on Sunday. Tarique boarded the same flight at the Dubai International Airport. Hundreds of party activists turned up at the airport to greet Khaleda and her son Tarique. The BNP chief and her entourage are staying in Saudi Arabia as the guests of King Abdullah. After Medina, Khaleda will go to Makkah and perform Umrah. She will spend the night of Shab-e-Qadr saying prayers at Al Masjid Al Haram. She is scheduled to return home on July 26 before the Eid-ul-Fitr. – Special Correspondent
Mirza Abbas made convener of BNP Dhaka city new committee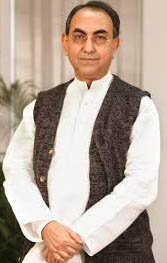 Bangladesh Nationalist Party (BNP) has announced a new committee led by its Standing Committee member Mirza Abbas as the convener for its Dhaka metropolitan unit. The announcement has come barely 10 days before the Eid-ul-Fitr after which the party plans to launch street agitation to topple the government. President of Jatiyatabadi Swechchhasebak Dal, the BNP's volunteer wing, Habib-Un Nabi Khan Sohel has been made the member secretary of the 52-member committee. BNP Joint Secretary General Ruhul Kabir Rizvi announced the committee Friday night at a press briefing at the party's Naya Paltan headquarters in the capital city. Apart from the committee, he also announced the names of four members of the advisory panel. The party chairperson Khaleda Zia and several Standing Committee members finalised the list on Thursday night at her Gulshan office. – Staff Reporter
Two villages brought under electrification network in Naogaon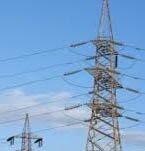 Abadpur and Dospaika, two villages under Sadar upazila of the district, have been brought under rural electrification network by Naogaon Palli Biddyut Samity (NPBS) on Thursday. Member of Parliament of the area Mohammad Abdul Malek formally inaugurated the electrification programme at a function held at the Abadpur village with local Awami League leader Mohammad Afzal Hossain in the chair. A large number of people including the officials of NPBS, public representatives, social workers, political leaders and local elite were present on the occasion. The NPBS sources said 49 homes in Abadpur village and 65 homes in Dospaika villages would get electricity facility under the programme. The programme was implemented at a cost of over Taka 14.50 lakh. – Our Correpondent
Tarique's speech disrupted in London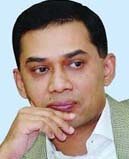 Activities of an Iftar Party, organized by The UK branch of the Bangladesh Nationalist Party (BNP), was disrupted several times as the attending members created hue and cry following scarcity of chairs and arrangement disorder, according to a telephonic information received here in Bangladesh recently. The program, organized at the Essex City Pavilion in London, was attended by Tarique Rahman as the chief guest. The source said that Tarique Rahman's speech was disrupted repeatedly in the chaos created by the party's expatriate leaders and activists. Tarique, the eldest son of BNP Chairperson Khaleda Zia, asked all to calm down while he was delivering a speech before Iftar. It was irritating and the BNP's senior vice-chairman Tarique had to say: "Hey, you guys on the right, either you hold this mike or let me speak because I'm the one holding it." Then, reading a written speech amid noise, he requested leaders seating nearby to stop the restless crowd from making more noise. At one stage Tarique bursted out saying: "Make them shut up or ask them to leave if they just want to talk and not listen." To contain the chaotic situation, he had quoted a Hadith from Bukhari Sharif: "Let none of you scream and speak slander during Siyam (fasting). If anyone curses or argues with you, just say I am performing Siyam." However, in his speech agriculture of Bangladesh got the top priority. – Special Correspondent
Probe report submission on Manzur murder delayed again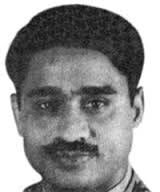 The report submission of an extended probe into the murder of Maj Gen Muhammad Abul Manzur has been delayed for the third time. Dhaka's First Additional District and Sessions Judge Khandaker Hasan Mahmud Firoz on Tuesday ordered the Crime Investigation Department (CID) to submit the report on October 9, 2014. Former president HM Ershad, now special envoy to Prime Minister Sheikh Hasina, is the prime accused in the killing that happened at the Chittagong Cantonment in June 1, 1981. He was absent when the court granted CID more time. The court, earlier on April 22 this year had postponed the submission of the report up to Jully 15 in presence of Ershad. Four other army officers stand accused in the case besides the Jatiya Party chairman. They are Maj (Retd) Kazi Emdadul Haque, Lt Col (Retd) Mostafa Kamaluddin Bhuiyan, Lt Col (Retd) Shams and Maj Gen (Retd) Abdul Latif. All the accused have secured bail from the High Court. Legal proceedings against Lt Col Shams and Maj Gen Latif have been stopped by a High Court order. The verdict in the case was scheduled to have been delivered on February 10 but was deferred after Judge Firoz replaced the previous Judge Hosney Ara Aktar. The new judge had set February 27 for fresh hearing of arguments. Manzur was implicated in the assassination of President Ziaur Rahman on May 30, 1981. President Ziaur Rahman was killed at the port city's Circuit House by a group of soldiers. Major General Manzur, who was then commander of Chittagong garrison, was arrested by police following the murder. According to the case details, Manzur was brought from police custody to Chittagong Cantonment by Maj Kazi Emdadul, where he was shot and killed on June 1, 1981. Manzur was blamed for Zia's assassination in Chittagong. His brother Barrister Abul Mansur Ahmed filed a case with Panchlaish Police Station in Chittagong on February 28, 1995, 14 years after the murder. – Our Monitor
Germany snatched football world cup at last
Argentina supporters cried like Brazil fans worldwide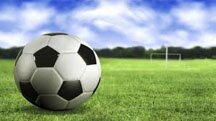 Coach of the German football team Joachim Loew disclosed that he had encouraged Goetze to eclipse Argentina star Messi when he came on as an 88th minute substitute. "Go out and show the world that you are better than Messi," he said to Goetze. Bayern Munich star Goetze struck in the 113th minute at Rio de Janeiro's Maracana Stadium as Argentina superstar Lionel Messi's hopes of emulating Diego Maradona ended in defeat. The world was witnessing that Germany beat Argentina 1-0 to become the first European team to win a World Cup held in South America on Sunday. Germany's win sparked an explosion of joy in their homeland and in the event's host nation Brazil. Tens of thousands of Argentine fans who had swarmed Rio's Copacabana beach ahead of the game fell silent after the defeat. German Chancellor Angela Merkel was also in the stadium with 74,738 spectators in the final game. The game was about to go for penalties after both sides failed to score. But with just seven minutes of extra-time remaining, Andre Schuerrle burst clear down the left flank and crossed for Goetze. The 22-year-old took the ball on his chest and then volleyed past through the goalpost. With seconds remaining Messi had the chance to conjure an equaliser, but a difficult free- kick sailed high over the bar and Germany had won. – Our Monitor
Help of DCs to raise power supply sought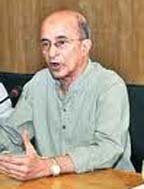 Towfiq-e-Elahi Chowdhury, prime minister's energy affairs adviser, has sought the cooperation of the Deputy Commissioners (DCs) to ensure uninterrupted power supply and implement the proposed power projects. He was speaking at the working session on the Ministry of Power, Energy and Minerals Resources on the closing day of the DCs' conference in the city on Thursday. "Power situation is far better than it was in previous years. The government has a plan to ensure access to electricity to all by 2021. We have planned to set up coal-based power plants in Chittagong and Khulna to generate thousands of megawatts and to build a deep-sea port. For that we are asking for DCs assistance in procurement of land and other issues," the energy adviser added. Replying to a question on extraction of locally available coal, the adviser said that government planned to extract coal from the northern side of the Barapukuria coal mine through open mining. State Minister for Power, Energy and Mineral Resources Nasrul Hamid Bipu echoed the adviser and said, "A water management model is being prepared in the northern side of Barapukuria coal mine for open-pit mining. "Once it's completed we will set up a 1,300 megawatt power plant in five years." – Staff Reporter
Biman to carry hajj pilgrims with its own aircraft

Biman Bangladesh Airlines has decided to carry hajj pilgrims this year with its own aircraft without taking any wide-bodied aircraft on lease as in previous years. "Yes, we've decided to carry hajj pilgrims by our own aircraft," Acting Director (Planning) of Biman Md Belayet Hossain said. A total of 102,000 people will perform hajj from Bangladesh this year. Of them, 10,000 will perform hajj under government management while the rest under private management. Biman will carry half the total pilgrims while the rest by Saudi Airlines. "Each year Bangladesh sign agreement with the Saudi Arabian government in this regard," Belayet Hossain said. Asked whether Biman has the capacity to handle huge hajj pilgrims this year with its existing capacity, the Biman official said, "Of course, we've. If not, why should we took such a decision?" Currently, Biman has four 777-300ERs aircraft with 419 seat capacity each, two 737-800s aircraft with 162 seat capacity each, two 319 seat capacity each 777-200ER (one will be added on May 4) aircraft and two A310-300s aircraft, one has 221 seat capacity while the other has 223 seat capacity, in its fleet. The two 777-200ER aircraft were taken on lease from Egypt Air Holding Company. Recently, Biman received new Boeing 777-300 extended range, 'Raanga Pravat'. Raanga Pravat is the fourth B777 to join the national carrier's fleet as part of the government's 2008 deal for 10 new aircraft with Boeing. On March 27, Biman floated a tender on its website to take on lease a wide-bodied aircraft for carrying the hajj pilgrims. The last date for submission of the tender was on April 20. According to the Biman sources, only two bidders submitted their papers against the tender. Biman authorities, however, are unlikely to accept the proposals this time due to their new decision. As the Civil Aviation and Tourism Ministry has decided not to assign any third carrier except Biman Bangladesh Airlies and Saudi Arabian Airlines to carry hajj pilgrims, the High Court gave a direction to allow a third carrier for carrying the hajj pilgrims. The ministry also turned down a Saudi proposal put forward by Saudi Arabian Ambassador in Dhaka Abdullah bin Nasser Al Basiri to allow National Air Services (NAS) Air for carrying hajj pilgrims. Ministry sources said that they rejected the Saudi proposal as it is an inefficient and irresponsible airlines agency and there are lots of allegations against the agency. According to the Civil Aviation Ministry, the NAS Air had carried pilgrims in 2011 and 2012. However, the pilgrims had to face much trouble for its poor service. So, the ministry decided not to assign the airlines for carrying hajj pilgrims. – Our Monitor
EU for greater safety for Bangladesh garments workers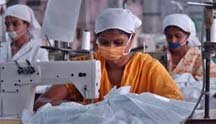 The European Union has advised Bangladesh to pay "much more attention" in promoting factory safety and workers' rights to consolidate its clothing market while acknowledging that "much progress" had been made after the Rana Plaza building collapse last year. It also asked foreign companies working through their global supply chains "to pay more attention to responsible business practices" in the review of its "sustainable compact" rolled out a year ago, July 8 last year. "With these two dynamics working in parallel and provided the commitment to better work is unchanged, the memory and dignity of the persons who perished in the Rana Plaza disaster will be upheld," says a report the European Commission published on Tuesday. The report reviews the progress made and outlines the steps still needed. The Commission says the review will be used as a basis for discussions "in a follow-up stocktaking exercise" in Brussels, to which key stakeholders will be invited. European Commissioner for Trade Karel De Gucht and Commissioner for Employment, Social Affairs and Inclusion Laszlo Andor also issued a joint statement in launching the report. "We welcome the serious commitment to deliver marked progress today. We commend those foreign retailers who did stay engaged in Bangladesh. "As a matter of priority, we also urge the government of Bangladesh to complete the labour law reform, training and recruitment of inspectors and to create the conditions for meaningful freedom of association. – Staff Reporter
Advance train tickets for Eid from July 20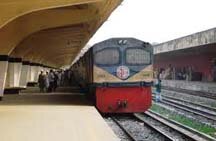 Bangladesh Railway (BR) will start selling advance tickets ahead of the upcoming Eid-ul-Fitr from July 20 and it will continue up to July 24. Every year the arrangement is being done for the convenience of homebound passengers. "Selling of advance tickets will continue from 9am to 5pm everyday and one can purchase maximum four tickets," Railways Minister Md Muzibul Haque said while speaking at a press briefing at his office in Dhaka on Sunday. Railway Secretary Md Abul Kalam Azad, senior officials of the Railway Ministry and law enforcement agencies, among others, were present on the occasion. Return tickets of Bangladesh Railway also will be available from July 27, he added. Five per cent tickets will be kept reserved for VIPs and officers and employees of Bangladesh Railway. Necessary measures have been taken to run the trains on schedule, the minister said and added that five control rooms– one at Railway Bhaban and four others at BR regional offices– will be set up to monitor activities related to train services during the Eid. Security measures will also be beefed up to ensure safe movement of the passengers. –Staff Reporter
Ministers are afraid of Tarique, says Fakhrul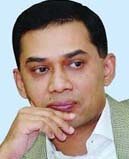 Bangladesh Nationalist Party (BNP) Secretary General Mirza Fakhrul Islam Alamgir said: Ministers are afraid of Tarique Rahman. "We can gather from the remarks of ministers that they are afraid of the party's senior vice-chairman Tarique Rahman. The government has failed to prove any charges against him. That's why they are carrying on propaganda (against him)," he said at a discussion meeting at the National Press Club of Bangladesh on Sunday. Tarique, the eldest son of BNP chief Khaleda Zia, has been living in London for over five years. At a meeting in London on March 26 this year he claimed that his father, Ziaur Rahman, was Bangladesh's first president which faced criticism from home and abroad. Tarique also termed Bangabandhu Sheikh Mujibur Rahman was an 'illegal prime minister' which was also slated by the Awami League leaders and they suggested a brain check-up for Tarique. "I would like to tell the government to resign and hand over power to a non-party government. Or else, you will be responsible for any dire situation (that may arise)," Fakhrul warned and alleged that 310 people were killed and 32 were 'disappeared' across the country in two months since the January 5 polls. The BNP leader said the government was suppressing the human rights organisations. He said NGOs like Odhikar, Transparency International, Bangladesh (TIB) and Sushanoer Jonno Nagorik, were being harassed for telling the truth. –Staff Reporter
More than 25 hurt in Tongi RMG factory fire
More than 25 people were injured in a fire which broke out at a Readymade Garment (RMG) factory on Sataish Road of Tongi on Saturday.

Fire Service and police sources said the fire originated at around 4:30 pm at SS and Fame Sweaters that is housed on the fourth floor of Choity Complex and the fire immediately spread to other floors of the building. All the injured had given treatment in different hospitals including Tongi Government Hospital. Seven units from Tongi and Gazipur and Kurmitola fire services rushed to the spot to douse the flame. Tongi fire service suspect that the fire originated from electric short-circuit. The loss and damage could not be known immediately. Details were not available at that time as all were busy dousing the fire. Officer-in-Charge of Tongi Model Police Station Ismail Hossain told journalists that at least 25 workers were injured. He said the fire was brought under control in the evening. –A Correspondent
Stop road digging ahead of Eid: Minister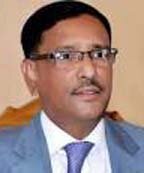 Communications Minister of Bangladesh, Obaidul Quader, on Saturday instructed the concerned authorities to stop digging of the roads to ease the traffic congestion and to facilitate homebound passengers ahead of the holy Eid-ul-Fitr. The minister also ordered to take immediate measures to flash out rain water from adjacent roads of the under construction Moghbazar Flyover. He gave the directives when he was visiting the flyover site to see the progress of the transport management and traffic jam. "Nowadays traffic jam is a regular problem. Collective efforts are needed to collect more strength to address the issue correctly," he opined Columnist Syed Abul Maksud and officers of BRTA, Dhaka City Corporations were present during his visit. – Staff Reporter
Plan to establish 36 units in army under 6-year plan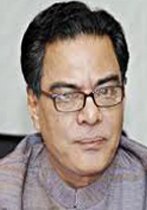 Minister for LGRD and Cooperative Syed Ashraful Islam said that the government has a plan to establish 36 units along with one artillery brigade in six years from now under the 6th Five-Year Plan to further strengthen the defense forces and make them more dynamic. Syed Ashraf, also in charge of the Ministry of Defense in Parliament, disclosed this in the Jatiya Sangsad on Thursday while replying to a question from Treasury bench member Begum Fazilatun Nesa Bappy. He said the work on a draft of the national defense policy and "Forces Goal 2030″ for continuous development of Bangladesh Armed Forces is going on. "The government has taken various initiatives to build Bangladesh Army as a three dimensional force through modern training," he said. It was revealed in the Jatiya Sangsad that the government has already established the 17-infrantry division, 99 combined brigade, 360 infantry brigade, 4 infantry battalion, one engineer construction battalion, one rudder control AD unit, one electric warfare company and one EME section. Syed Ashraful Islam also informed the House that Bangladesh Air Force has already installed surface to air missile system and procured 16 F-7 BGI/FT-7 BGI war aircraft in 2010-2011 to ensure security of the southeast region's sky of the country. He said some 1,979 new posts have been created to expand the air force along with establishing Bangladesh Air Force base station 'Bangabandhu' with 1,752 manpower, cyber warfare and IT department with 27 manpower and a 301-surface to air missile unit with 200 manpower. –Special Correspondent
Road accident claims five of a family in B'baria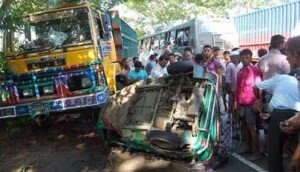 A tragic road accident claimed lives of five people hailing from the same family. It happened at Bertola of Sarail in Brahmanbaria on Tuesday. Three more were injured in the accident. Sources said that a goods-laden truck collided head-on with a CNG-run 3-wheeler coming from the opposite direction. As a result five members of a family who were aboard the 3-wheeler died on the spot. The dead persons are Mizan Mia (50) of Budhal village, his wife Nilufa Begum (40), their child son Jubayer Islam (1), his nephew Mahfuj Mia (25) and Mahfuj's son Masud (5). Three other injured persons were admitted to Brahmanbaria Sadar Hospital. The accident facing 3-wheeler was coming from Ashuganj to Budhal. Movement of the transports remained disrupted for nearly an hour after the accident. Later police brought the situation under control. – A Correspondent
Make Workers Party an alternative political force: Menon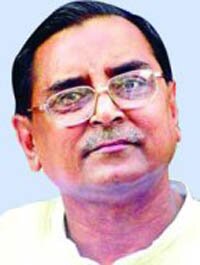 Civil Aviation and Tourism Minister of Bangladesh Rashed Khan Menon, who is also Chairman of the Workers Party of Bangladesh, on Saturday urged the party men to work for the party so that it could turn an alternative political force in the country in future. "The main goal of our party is to establish good governance and corruption-free Bangladesh, and to reach the target party leaders and activists must work together involving common people ", he said. Menon came up with this call while addressing as the chief guest the party's Dhaka City conference at the Institution of Engineers, Bangladesh, in the city. Talking about the incidents that took place at Feni, Narayanganj and Bihari camp at Mirpur, Dhaka, he said the incidents have eroded confidence of the people. "We as one of the major components of the 14-party alliance government have to play a role to regain people's confidence by establishing our own party as an alternative political force", he said. "We would have to fight against fundamentalism and militancy as the country has almost 54 militant outfits allegedly working against the democratic politics", Menon said. With Mahmudul Hasan Manik in the chair the conference was also addressed, among others, by party's general secretary Fazley Hossain Badsha, MP, as special guest. Kamrul Ahsan, Dipankar Saha, Mostafa Alamgir Ratan, Abul Hossain, Khurshida Akhter Daisy and other members and leaders of the Politburo, central committee and Dhaka city ad-hoc committee were also present at the conference. – Staff Reporter
53 fishermen kidnapped from Sundarban
Robbers abducted some 50 fishermen from four areas of the Sundarban under Mongla upazila of Bagerhat on Thursday.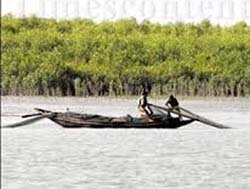 The kidnapped fishermen hail from different villages of Mongla, Rampal and Sharankhola upazilas of the district. Fishermen who could escape the kidnapping said, over 200 fishermen in around 50 trawlers had been catching fish in Harbaria, Dhansiddhirchar, Nandabala and Morapashu areas under Chandpai Range of the forest. Members of 'Awal alias Sotta Bahini' swooped on the trawlers of the fishermen from Thursday afternoon to night. They picked up 50 of them at gunpoint. The robbers demanded Tk 1 lakh as ransom for the release of each of fisherman unhurt. They also threatened to kill them if their demand is not met by three days. Besides, the dacoits kidnapped three fishermen from Katheshwar area of the Sundarban under Satkhira Range on Friday morning. Gangsters of 'Zia Bahini' picked the fishermen and demanded Tk 20,000 for each fisherman to free them. – Our Correspondent
Info Commission gets 596 complaints so far
The Information Commission has so far disposed of 589 complaints out of 596 lodged against government officials for not providing information in line with the Right to Information Act (RTA). Following hearings, the commission also fined two government officials on charge of providing misleading information and declining to provide information. Hasanul Haque Inu, Information Minister on Wednesday said this in the Jatiya Sangsad while replying to a tabled scripted question of independent MP Rustom Ali Farazi MP (Pirojepur-3). The remaining seven complaints are now under investigation, he added. — Staff Reporter
Indian foreign minister due in Dhaka Wednesday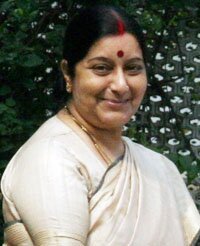 Sushma Swaraj, External Affairs Minister of Indian, is set to arrive in Dhaka on June 25 (Wednesday). The foreign ministry earlier said she would be in Dhaka on a three-day visit at the invitation of her Bangladesh counterpart AH Mahmood Ali. Besides bilateral talks with Ali, Swaraj would also pay courtesy calls on President Abdul Hamid and Prime Minister Sheikh Hasina and also 'meet other dignitaries' and deliver a lecture on Dhaka-New Delhi ties at Bangladesh Institute of International and Strategic Studies (BIISS). Sources said that she would join the BIISS session on Thursday evening after attending a media briefing at a city hotel. The Bangladesh foreign minister earlier wrote a letter to Swaraj soon after she was sworn in as External Affairs Minister on May 26, felicitating her and inviting her to visit Dhaka. — Staff Reporter
New gas field discovered in Rupganj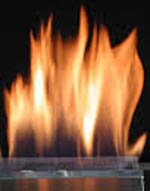 A new gas field was discovered at Rupganj upazila of Narayanganj district on Saturday. The place is about 30-35km off the capital city Dhaka. This is the 26th gas field so far discovered in the country. It is located within the newly declared Purbachal Residential Model City, an under-construction satellite town in the city's eastern direction, planned by Rajuk. Bangladesh Petroleum Exploration and Production Company Ltd (Bapex), a subsidiary of the state-owned Petrobangla, has discovered the new gas field having a possible reserve of 50 billion cubic feet (bcf) of gas. Petrobangla chairman Dr Hussain Monsur revealed that the gas discovered has been massed in an underground depth of 3,332 metres. The field will be able to supply 10-15 million cubic feet (mmcf) of gas per day to the national grid. "We hope that the supply will be possible within a few months," he said. Rupganj gas field is the third discovery of gas during the last and current tenure of Awami League-led government, sources said. – Staff Reporter
Writ against present MPs dismissed
The High Court of Bangladesh has dismissed a petition challenging the legality of a section of the Representation of People Order (RPO) regarding the provision of announcing those as MPs elected without contest. The bench of Justices Mirza Hussain Haider and Muhammad Khurshid Alam Sarkar issued the order on Thursday. Khandaker Abdus Salam, vice-chairman of the Jatiya Party and chairman of Swanirbhar Group filed the petition challenging the legality of section 19 of the RPO on December 17. The HC issued a rule on why Section 19 should not be declared illegal. The Cabinet Secretary, Law Secretary, Chief Election Commissioner and Secretary to the Election Commission Secretariat have been asked to reply to the rule in 10 days. As many as 153 contenders were elected MPs in the January 5 elections boycotted by the BNP. The bench also dismissed another petition filed to include a provision for 'no vote' in the RPO. – Our Monitor
Call to spread ICT among young generations
Mashiur Rahman Ranga, MP, State Minister for Local Government, Rural Development and Cooperatives, has stressed spreading of information and communication technology (ICT) among the younger generations in building a prosperous 'Sonar Bangla'. The digitization has already become successful and an irreversible process influencing every sphere of civic and national life pushing Bangladesh towards a medium income nation through materializing the Vision 2021 as envisioned by Prime Minister Sheikh Hasina, he said. He was addressing launching ceremony of the three-day Divisional 'E-Business Fair' being organised by the Divisional Commissioner's Office under initiative of the ICT Division at Zila Parishad Community Centre auditorium in Rangpur as the chief guest Tuesday evening. Divisional Commissioner Muhammad Dilwar Bakht presided over the ceremony participated by the divisional and district level officials including Deputy Commissioners, heads of different government departments and institutions, banker, businesspersons, teachers, students and local elite. Additional Divisional Commissioner (General) Narayan Chandra Barma delivered welcome speech narrating goals and objectives of the fair where 28 stalls have been set up by the district administrations, different banks, chambers, organisations and institutions displaying digitised ICT for e-business. Joint Secretary of the ICT Division of the Ministry of Information and Communication Technology Shyama Prasad Byapari and Deputy Commissioner of Rangpur Farid Ahammad addressed as the special guests. Divisional Deputy Director for Primary Education Mohiuddin Ahmed Talukder and Senior Reporter of Bangladesh Sangbad Sangstha (BSS) Mamun Islam also spoke narrating epoch-making success achieved through digitisation using the ICT creating a renaissance in the country during the past five years. In his speech, Shyama Prasad Byapari elaborated the Vision 2021 as envisioned by Prime Minister Sheikh Hasina for building a medium income digital Bangladesh and the tremendous success already achieved in reaching all services to the people's doorsteps quickly and in a hassle-free manner. He specially discussed the scopes for making business using the ICT at the local, national and international levels sitting at home and earning through e-sourcing to accelerate the pace of development in building the Sonar Bangla as dreamt by Father of the Nation Bangabandhu Sheikh Mujibur Rahman. The chief guest said the fair would become successful through bridging the people including businesspersons, entrepreneurs and producers with ICT-based digitised facilities for making successful business in the process of building a middle income nation. Later, the state minister along with the high officials visited different stalls set up in the fair amid huge rush of the common people, businessmen, students and young generations. — Our Correspondent CUET closed sine die following clashes of students' groups The authority of the Chittagong University of Engineering and Technology (CUET) on Tuesday closed the university sine die following a clash between two groups of students. The authority also asked the male students to vacate their dormitories by 1pm and the female students by 5pm on the day. The university administration took the decision in an emergency meeting held on Tuesday morning with CUET VC Prof Dr Jahangir Alam in the chair, said Fazlur Rahaman, Public Relations Officer of CUET. However, post-graduate classes and examinations will continue as per regular schedule during the closure. CUET sources said a student was injured in a clash between two groups of students on Monday night over establishing dominance. That followed more clashes causing the closure. – Our Correspondent
Coast Guard Bill drafted with death sentence provision for mutiny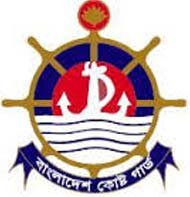 The regular weekly meeting of the Cabinet was held at the Bangladesh Secretariat with Prime Minister Sheikh Hasina in the chair on Monday. It in principle approved the draft of the 'Bangladesh Coast Guard Bill, 2014′ with a provision of maximum punishment of death sentence for mutiny in the force.
Cabinet Secretary M Musharraf Hossain Bhuiyan told the reporters that the proposed law aims to make the Coast Guard a disciplined, skilled and effective one through updating the existing 1994 Act.
He said the 1994 Act was incomplete as there was no specific directive about the discipline of the Coast Guard members.
But, the Cabinet directed the authorities concerned to review the draft by a number of secretaries headed by the Law Minister and make necessary suggestions before placing it to the Law Ministry, Musharraf added.
In the formulation process of the proposed law, Musharraf said, necessary assistance has been taken from the newly-formulated BGB Act alongside associating Navy, BGB, Ministry of Public Administration and drafting specialists.
The proposed law defined various mutiny-related offences, trial procedure, capital punishment for mutiny apart from other offences. — Special Correspondent
Biharis hold protest march, 6 cases filed over Mirpur violence
More than five thousand 'stranded Pakistanis', known as 'Bihari' people, marched the city streets at Mirpur in the city Sunday morning protesting the killings and chanted slogans demanding the arrest of local MP Ilias Mollah.
They put barricade on the road disrupting vehicular movement from 10 am. Additional police have been deployed in the area.
Ten people, including four women and four children, were killed in a series clashes between two groups of stranded Pakistanis at Kurmitola Bihari Camp early Saturday.
Meanwhile, six cases were filed with Pallabi Police Station on Sunday in connection with Saturday's violence.
Six cases, including one for killing and another for police assault, were filed against over 1,200 unnamed people in connection with the violence. Sub-Inspector of the police station Mominul filed the murder case while SI Jahid the police assault case.
One Mobarak filed another case against some unidentified people for vandalising a local mosque. Another local man, Faruk, filed a case against over 800 people for stabbing him at Baunia Bandh and looting his shop during Saturday's incident.
A resident of Mirpur-11, Parvez, filed a case against 200-300 people as some people attacked him during the violence and Apu filed another case for attacking him on the same day, according to police sources.
It may be mentioned here that of the 10 people, nine were burnt to death while another was shot dead during a series of clashes between the two groups over blasting crackers in Mirpur area of the city on Saturday. – Staff Reporter
Bangladesh has the opportunity to go a long way with football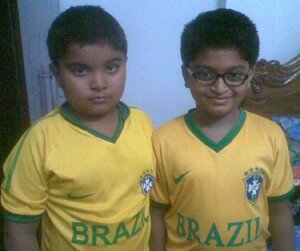 World Cup Soccer (Football) fever always attack the sports-loving people of Bangladesh. This time the heat and spread of the fever seems a bit deeper. Number of the hoisted flags of different soccer-famous countries in cities and other places is comparatively higher this year. Persons in administration were seen expressing concern over the flow of feelings in showing up the flags of other countries. It was heard that in some areas local administration instructed concerned persons to take measure in this regard. It is unknown to us what measures they took. Have they thought it a threat to the sovereignty, it is not clear. But it is clear that football is still the most popular play in Bangladesh. The sky and people are expressing it in many ways. Cricket, now-a-days attract thousands to the stadiums and in front of TV sets, no doubt, but as the sports of the soil and heart, football is still in place at all eager souls. Kids are seen wearing dresses designed according to the colors of the flags of Brazil and Argentina and it is sure that those were purchased for them by their guardians. And obviously it can be said that they are also sports loving people— especially football. Bangladesh has the opportunity to go a long way with soccer (football) if we decide to go. And we should. – Staff Photo
A lecture on Report Writing on Adolescent's Issue
Ladies and Gentlemen,
I am glad to see some enlightened people of the society assembled here to serve humanity. Thanks to the

organisers for inviting me here. You have honoured me very much. Today's arrangement has been titled as a 'Workshop on Report Writing on Adolescents Issue'. The subject is very important one and the outcome of the workshop, I hope, will be very useful. Organisers can demand an appreciation for this modern type of arrangement.
The subject itself desires an elaboration with a positive outlook. This is a workshop on writing report and its centre point is adolescent's issue. I am separating the elements of the sentence to show importance of all the terms included in the subject. The title of the workshop reflects that it contains only two elements. One is Report Writing and the other is Adolescent's Issue. I would like to divide it into three parts.
The adolescents, the issue and the report writing. Adolescent. Who is an adolescent? We can discuss it first. According to Longman Dictionary, an adolescent is "a young person who is developing into an adult". Chambers Dictionary says, an adolescent is "a young man at the stage of development between childhood and adulthood, or between puberty and adulthood". We can think it as the onset of sexual maturity. That means just crossed the juvenile stage.
How we will be able to identify the adolescents? Is it not tough and complex? We don't know when a girl will become extremely puzzled to see that she is bleeding without any exotic injury.
If she is lucky enough to have a grandma or wife of elder brother with a sweet family bondage, there is a chance that she can get a proper guidance and teaching on the new phenomenon. But, you know, family bondage in our society, now-a-days, loosened very much. Similarly, how we will be able to know when a boy of juvenile stage shall wake up from sleep discovering that his lower dresses have been spoiled with some gum-like substances? Where he will get the answer and knowledge? How others will know about him?
The whole process of the adolescents remains beyond classroom teachings. According to recent FPAB survey, 23 per cent of our country's total population is young people. So, it is sure that a large part of them are adolescents.
A juvenile who is clever or intelligent much more than his age coverage can attract others' attention. They are not huge in number. And ignorance about this critical stage of life remains high.
In this circumstance, identifying the adolescents is obviously a hard job. Now, please allow me to come to the word "Issue". "Adolescent's Issue". That means "The Issue of the Adolescents".
What is the "Issue"? I think, this forum member organizations have already analyzed the word before taking various programmes on it.
For making thinks easier I would like to spend some words on this word. What may be the issue of the adolescents? Is it the biological process? Or, the healthcare side? Are we going to select some photogenic beautiful guys for our drama, film or advertisement? May be, we can think over teaching them something for their betterment. We can make them aware, so that they can save themselves from any harm.
They need guideline to stay free from any sexual abuse. They can be given idea on human smuggling, flesh business etc.
Moreover, we should keep in mind that in this stage adolescents do not know enough about their capability and vulnerability. An adolescent boy is a person whose inspired blood flow can create sperms which is (or to be) fit enough to be sowed in a human land. An adolescent girl is a land where only a single sperm can grow a tree to harvest a human being.
But, in most cases, none of them are aware of the aftermath of all these happenings—if happen. Moreover, if the surroundings are full of opportunists and unethical elements, they can misuse the ignorance of the adolescents.
There are risks for a girl to be plucked down from the society and the boy can easily find way to HIV/AIDS.
We discussed the word "Issue" only to draw your kind attention to the issue that the word "Issue" must be classified and analyzed well. Hope that you have already sketched it. Here we can summarize that what is the adolescents' issue will be described by the organization concerned of the forum.
We discussed at length on two words: Adolescent and Issue. May we get something new from this deliberation to think over "the issue of the adolescents"?
Ladies and Gentlemen,
I know, you have organized the workshop to have an idea on how to write on the "Issue of the Adolescents". We shall now step into this vital part of the workshop. May be so that most of you know better than that of mine on the subject—much more than what we have discussed or will do. As a professional journalist I will try to help grow your confidence on your capability. You are dealing with the affairs of your arena well. So, it is usual that the concerned persons will know better on the subject. For this reason, before beginning on 'Writing Report' I want to keep my apology pending before you for any limitations.
Dear participants,
Writing is science, writing is literature, it is history, poetry, story, news and what not! A sound, a Big Bang created the universe. A sound is enough to destroy it. A sweet word can save a life. A harsh word can irritate someone to commit suicide. Words of mouth are powerful, in writing those are more powerful, in photographs they are something more.
Here I will try to be brief to speak on writing, that means report writing, keeping speech and photograph issues aside for next opportunity.
Our main and final term is 'Report Writing'. The subject has been chosen as "The Issue of the Adolescents".
Now, we can begin on Report Writing.
Here, at this stage, I want to ask you a question. That is: Who allowed you to write on the issue? Are you entitled or empowered to write on the issue?
Answer may be so: Yes, my organization ordered me to write on the issue. Question: Is your organization possesses the right to order or assign you to write on the subject?
Possibly, the reply will be such as: My organization is registered with the govt or others can say, my organization is approved by Social Welfare Directorate.
So, it is all right. Your organization in an authoritative way has assigned you to write a report on an adolescent's issue. They gave you an identity card and a paper of assignment duly signed and sealed in a printed pad of the organization. Now you are prepared to write a report. You are capable enough to do the job. At this stage we can speak on the ABC of Report Writing. Those are common in all kinds of report writing.
There are difference between study report and news report. Report to be submitted to the office of the organization and that one for newspaper office will be different in kind. The report to be submitted to the concerned organization on any issue will be elaborate and when making for newspapers it can be brief.
Victim's whereabouts such as name and address will be kept in the office and those may not be sent to newspaper offices. If sent a good newsman will exclude those while editing the news. Wise journalists usually preserve the information as document and think over the future of the victim. Disclosing all the things is not always wise.
Ladies and Gentlemen,
You know, while write a report on any subject 5Ws are always be answered to make the report perfect. Lacking anyone of those will weaken the report. The 5Ws are: Who, What, When, Where and Why.
If you possess good command of the language and write on the issue answering all 5Ws you will get a perfect report.
To follow this guidelines let us go through a small report on a girl. The report says:- "A girl named Tuntuni (not real name), aged around 18, was gang-raped by some miscreants at Nishiganj village of Blacknagar thana of Amanisha district at the night of January 10, 2014".
Police sources said, she went out from her cottage at dead of night to response to nature's call. As she not came back, her mother searched for the girl but not found her. The father of the girl was not at home at that fateful night. The next morning a villager found Tuntuni lying unconscious in a nearby paddy field. Getting information police rushed to the spot and rescued the girl. She is now undergoing treatment at the local health complex.
Tuntuni's father filed a case with the local police station in this connection. The girl regained consciousness after treatment.
Investigation is going on, OC of Blacknagar told the journalists. None was arrested till writing this report. Police said, they were trying to nab the responsible persons.
Before analyzing the report we gave it a title, that means, heading, for the news report. The heading is: 'Girl gang-raped'. It may be mentioned here that the heading may be made in many ways.
Now let us look into the report. If we ask "Who?" the answer is "Tuntuni". What? Reply is that "the girl was gang-raped". When? "At the night of January 10". Where? "In a paddy field of Nishiganj village of Blacknagar thana in Amanisha district".
There is another question yet to be replied. The question is: Why? The answer may be that she went out alone at night. Or there are many miscreants in that village. Another answer will be that her father was not at home that night. Many causes may be found out and can be written in the report.
(If answers to those questions do not cover the answer of 'how' then please write it. Usually those contain the answer.)
This report is containing all necessary information of a news item. If the concerned reporter does not want to work more, the report can be sent to his newspaper and of course it will be published.
But if you want to send this report to your organization it will not do. You will have to be much more elaborative. When an organization plans to collect information on a subject, remember that it requires information from all aspects and dimensions of the incident. In case of survey also things must be very much elaborative containing all descriptions and information.
When an executive, representative or assigned investigator goes for writing this report much more information should be included which may make the report perfect one. Then the concerned office will be rich in information and will require going nowhere to get answer of any question regarding the incident.
Let us think over the aforesaid report. What kind of information may be added to this item for enriching it?
If you go to write the report please collect all information about the family of Tuntuni including her social status and surroundings. Get police version of the incident. Have the opinion of the administration, people's representatives and local people. If possible, avoiding risks, try to get views of any criminal also. And don't forget to take Tuntuni's version. Remember that she may be in medication, panicked or surrounded by the evil-doers.
Ladies and Gentlemen,
When writing a report please avoid some nonsense terms seen frequently being used in newspaper reports and other write-ups.
As for example, a report contains a sentence such as "Police could not arrest the culprits". Such style doesn't follow the norms of information-related laws or ethics. Police never say that they are unable to catch any criminal.
When you are writing on criminals please don't write that "Police nabbed the criminals or dacoits". Say "alleged criminals". Because the court is yet to declare the accused person "a criminal".
We have to be very careful to write on the subjects pending in the court. All court affairs can not be written without permission.
Use of a prefix, suffix or a word may cause a defamation suit. Careful use of those alphabets may keep you free from a lot of problems.
Actually a good "Report Writer" always stay absent from his or her report. It is a matter of skill and experience. All can not do it.
Quoting others to compile information on the subject is wise. Please don't try to be a self-¬declared authority on the subject. Compile others' views and give the performance a totality. Keep no question unanswered.
Dear Participants,
Writing Report is a very important and wide-ranging subject. You know, according to all religions, the Creator will make the verdict on all Creatures on the basis of Reports. And the system is similarly important in our worldly affairs also. Without getting exact report all of your plans and programmes will go in vain.
So, I think, you can feel the intensity of Report Writing process. We shall have to remember always that wrong-doers will always try to keep the truth in the grave and a Report Writer will try to dig it out. It is an unending war.
Education, skill, consciousness, devotion, courage and honesty are some of the virtues which can make a perfect reporter.
The initiative of the organisers, as the process proves, will yield good results. Concerned persons are wise enough to understand the necessity of getting the truth to go on with social welfare activities. Today's arrangement must add speed to the activities of its member organizations.
Respectable Executives,
You know that precaution is better than cure. If an adolescent fall in trouble there is no doubt that anyone or more than one of your organizations will stand beside the victim. This is good news for them.
I would like to draw your kind attention to evolve a mechanism collectively in this regard to save the adolescents before they are victimized or harmed. A fault-free mechanism is needed to address this sensitive and risky issue. In this perspective also, a broad and countrywide report collection on them will be needed. I hope that your office is already working keeping it in mind.
Dear Members,
In this workshop on Report Writing we discussed very little on the subject. But the participants of this workshop, a conscious group of the society, are capable enough to gain a lot from a little dot. Again I want to say that today's arrangement is the proof of the awareness of the organizers.
I express my happiness again to be here. Please don't hesitate to disturb me for any cooperation in future. At the time of necessity any telephonic discussion will also be welcome.
At last I would like to issue a warning for would-be Report Writers. Always take precautionary measures for your safety while going somewhere for Report Writing on any issue. Try not to go alone. Seek cooperation of the competent authorities. Stay focused in front of important eyes. You must survive for writing the next Report. Dear organizers of the workshop, I hope that you can allow me to conclude this time. Your success will enlighten me obviously.
Thank you.
M. U. A. Selim
BNP demands participatory election without further delay
Rafiqul Islam Miah, a senior leader of Bangladesh Nationalist Party (BNP) has stressed the need for a consensus among all parties in the interest of the country's development and a 'participatory election' without further delay.
The BNP standing committee member made this observation at a discussion meeting at National Press Club of Bangladesh on Sunday. He mentioned that Finance Minister AMA Muhith in his budget speech on June 5 stressed the need for unity of all political parties for country's development.
Rafiqul Islam Mia said: "We also think that an election participated by all parties should be held to get rid of gross human rights violations like abduction and killing. Otherwise we will not be able to come out of this terrible incidents".
The BNP leader was speaking at the event organised by Swadhinata Forum marking the 33rd death anniversary of the party founder, Ziaur Rahman.
He said Ziaur Rahman had introduced multi-party democrace during his tenure, putting an end to the era of one-party rule. "But today the government is again moving toward one-party ruleby killing democracy".
The Swadhinata Forum also organised a blood donation program marking the day.– Staff Reporter
We'll not overlook human rights abuses: Robert Gibson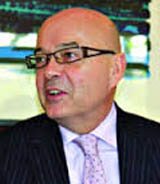 The British High Commissioner in Dhaka Robert Gibson has said all political parties in Bangladesh must work together to strengthen democratic accountability and stressed 'confidence-building measures' before going for a national election.
"The imperative now is for all parties to work together," he said during his interactions with diplomatic correspondents at the Jatiya Press Club on Thursday.
Diplomatic Correspondents Association, Bangladesh (DCAB) arranged the event titled 'DCAB Talk' with its President Mainul Alam in the chair. DCAB General Secretary Angur Nahar Monty was also present.
The British diplomat encouraged all to start confidence-building measures before the new poll so that most people can get chance to exercise their democratic rights. He reiterated that they were disappointed as so many people did not have the opportunity to participate in January-5 elections but they are not disappointed about Bangladesh's future. "Bangladesh has a great future."
Asked about UK's relations with Bangladesh, he said: The relation between UK and Bangladesh remains very close…we've to look ahead."
While asked on human rights situation here, he said when human rights is abused it is essential for government to quickly and transparently investigate those cases to make sure that such abuses do not happen again. "We'll not overlook human rights abuses wherever they take place," he added. –Special Correspondent
Ribbon retting for jute processing amid water scarcity stressed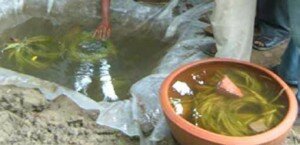 Experts at a daylong workshop in Rangpur have narrated multidimensional use of jute products and its increasing demand following adverse effects of synthetic fibre on global environment ushering a new hope for revival past glory of the country's golden fibre.
They have stressed for adoption of the easiest ribbon retting technology for rotting jute plants amid water scarcity to get upgraded quality of the fibre with increased yield rate.
The workshop titled 'Production of Jute and Jute Seeds and Method of Rotting Jute Plants Adopting Modern Technology' was held at the upazila parishad hall room in Mithapukur here in the district on Tuesday.
The Jute Development Department in association with Bangladesh Jute Research Institute (BJRI) organised the workshop for the selected farmers to assist them learning the technology practically for its extension at the grassroots levels.
With Senior Assistant Project Director (Coordination) of the Department of Agriculture Extension (DAE) for Rangpur Region Agriculturist Mossarraf Hossain in the chair, Mithapukur UNO Harun-Ar-Rashid attended the workshop as the chief guest.
Deputy Director of the DAE at its Rangpur Regional office Zulfikar Haider attended the workshop as the special guest.
Agriculturist Mossarraf Hossain, Chief Inspector Dr Barjahan Ali and Principal Scientific Officer of Rangpur Regional Station of BJRI Dr M Aiyub Khan took part as resource persons in the workshop moderated by Upazila Jute Development Officer Dilip Kumar Malakar. –Our Correspondent Heart patients should be given special ID cards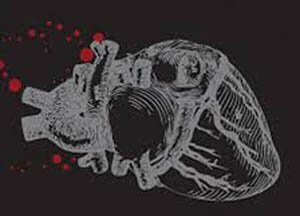 Number of heart patients is rising in the country. Many of them receive treatment locally and the rich one goes to India in this regard.
There are three basic categories of heart patients here as well as anywhere in the globe. First, the ones who take medicine for heart problems, second, those who got stent (ring) through angioplasty and the third category of heart patients are those who underwent surgery.
The second and third categories of heart patients also need to continue with medicines regularly and all the heart patients have to run rest of their life with a bundle of medicines and discipline. They must eat foods approved by the nutritionist. Most of them are advised to keep emergency oral sprays.
At present, a very important thing is being ignored by the authorities concerned who deal with the heart patients. That is, heart patients bear no special identity cards (IDs) describing their condition. It is very important for them. The hospital or the doctor concerned should issue an identity card to the heart patient after his survival and release. The card should contain all basic information about the patient. If it is done and if the patient falls sick on the way, giving him medical attention will be easier for all. The card will lower his risk and raise the possibility of survival in any situation.
So, introduction of ID card system for heart patients in the country is an urgent need now. Attention of all hospitals, doctors and government officials is seriously needed in this regard. –A Correspondent
Voting system that can remove looting mentality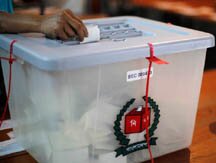 As anywhere in the democratic world, the Election Commission is the authority to conduct any election in our country. Anyhow it is performing its responsibilities in the independent and democratic Bangladesh. But it can not come out of the criticism for many of its limitations.
 How a powerful Election Commission can ensure an accountable and successful democracy, we can see it if look at our neighbor, India. Then why the EC in Bangladesh will not be able to present us an election free from muscle and black money? It is a vital question. The answer is clear. A poor man or woman, or a gentle person can not contest any poll in our country because spending money for election is legal here and use of muscle power is obvious. Large essays can be written on the problems of our democratic process. As a conscious voter of the country, I would like to suggest a process to the EC regarding how to conduct an election.
The Election Commission will receive the nomination paper from the contestant as usual but the submission fee will be an amount which a day laborer gets after a day's work. Educational bar can be kept at graduation level. No candidate will conduct any campaign. The election commission will print a list of candidates with their symbols and on the commission will distribute the poster and hang those at the needed places. Spending money for election purpose should be strictly prohibited for an honest democracy. This is only the way to establish the real democracy. Democracy will never be pure and successful without education and honesty.
So, there is no other way but to follow this suggestion for a democratic democracy. Role of black money in polls can be avoided by this system. Looting mentality of any candidate or elected person can be removed by this poll procedure. – A Correspondent
UZ chairman murder in Feni: 23 arrested
Our Correspondent Feni police arrested 23 people in an overnight raid to catch suspects involved in the killing of upazila chairman Ekramul Haque. Feni Model Police Station OC Mahabub Morshed said that they also recovered an abandoned car and a motorbike from the town's Birinchi area. Phulgazi Upazila chairman Ekramul Haque came under attack around 11am on Tuesday near the Bilasi Cinema Hall. Killers blocked his car, exploded hand-made bombs and then opened fire on him before setting the car alight. Haque, who was also the president of Awami League's Phulgazi unit, died on the spot. Meanwhile, his first namaj-e-janaza was held around 9am Wednesday at the town's Mizan ground. Thousands including local AL leaders, Feni-1 MP Shirin Akhter and Feni-2 MP Nizamuddin Hajari were present. He will be buried in his family graveyard in the afternoon after two more namaj-e-janaza funeral prayers at Phulgazi town and his ancestral home at Bandhuya area. Three people including a local journalist in the car were also injured in Tuesday's attack. They were admitted to Feni Sadar Hospital. Two of the injured were later sent to the Chittagong Medical College and Hospital (CMCH) as their condition deteriorated. Tension has been running high in the district town since the murder, which led authorities to deploy additional law enforcing personnel to tackle law and order. The slain chairman's brother, Rezaul Haque lodged a case with Feni Sadar Model Police Station over the murder Tuesday night, accusing 30-35 people including local BNP leader Mahtab Uddin Ahmed Chowdhury, who was defeated by Haque in the UZ polls months ago.
There is no democracy in the country: Moudud
There is no democracy in the country, said senior BNP leader Moudud Ahmed on Saturday and warned that there is a possibility of the emergence of fundamentalism if the current political situation cannot be contained. "As a citizen of the country, not as a politician, I am telling you that a political vacuum is prevailing in the country. There's no democracy here. Immoralities and falsehoods have largely engrossed the national politics. The consequence of this situation won't be good," he told a roundtable discussion. "The Narayanganj incident is just the beginning. If the current situation continues and a government stays in office which has no accountability there will be the recurrence of such incidents in the days to come," Moudud, also a BNP standing committee member, further said. He urged the government to free the country's people from the current 'uncomfortable' situation by restoring democracy. "It's now an immediate task to restore democracy. We (BNP) have nothing to do …it's the government which has to play the main role to this end." The roundtable, titled 'Political Parties and Democracy in Bangladesh', was organized at the city's BRAC Centre Inn. The BNP leader lamented that the political leaders are now retreating from their political ideals and commitments. "It's now necessary to redefine the real politician." He was also critical of political leadership in Bangladesh for their failure to bring a qualitative change in the politics over the years. Staff Reporter
Jamaat greets Narendra Modi
Jamaat-e-Islami Bangladesh recently congratulated Narendra Modi on the victory of the BJP-led alliance in the Indian Lok Sabha elections. Its acting Ameer Maqbul Ahmed in a statement said, "I hope the NDA-government led by Narendra Modi will run the country following the democratic values and maintaining the religious harmony." He added that Jamaat is always eager for maintaining ties with India as a good neighbour and said his party believes that the outstanding problems between Bangladesh and India can be resolved through talks based on mutual respect. "The people of Bangladesh expect cooperation from the Narendra Modi government," he added. – Staff Reporter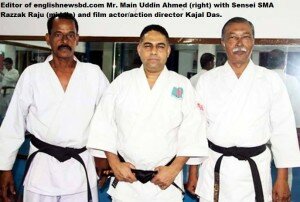 Martial Art teaching in educational institutes is the need of time
Ibn Abdullah Now almost all are agreed that practice of martial arts should be introduced in all educational institutions. Physical exercise period is there in all institutions' routine. Adding self-protection techniques to it is very essential as social unrest and crimes are not showing any decline. We think nobody will oppose to introduce self-protection features in physical exercise classes. Here comes the point for appointing martial art teachers in all institutions. It will mainly depend on government decision. If govt says yes, then it will be easier to implement. Today or tomorrow such a positive decision will be taken by the govt, we hope and then the state authority will decide whether education ministry or the sports ministry will bear the cost. Here we can remember that almost all the educational institutions have their Physical Exercise teachers. Those teachers can get special training on self-protection techniques (martial art), and new teachers also can be appointed on this subject. Some institutions have already done it. We have some suggestions if you go for recruiting a teacher for the subject Martial Art. This globally famous art is something special, all know. But institutional education for a martial artist is very important. As for example, someone possessing a Black Belt in martial art and having education of Class-VIII, will not be suitable to be a teacher. Such a lower level education cannot make a person to be termed standard one. So, we will suggest for laying importance on this side also. For primary schools, a Black Belt and at least HSC pass, these two can be taken into consideration. For high schools, please make it a Black Belt and Graduation, for college a Black Belt and a Master degree—same for varsities. According to the amount of the honorarium or salary, Black Belt's number may be increased. A Black Belt, in Martial Art, is being said the First Dan. Number of Dans, while recruiting, should be decided on the salary or honorarium. Famous universities can prefer martial art teachers with more than one Dan. They can go for more. We are writing this article for the betterment of learners. We have seen many accidents occurred in the hands of lowly educated martial art teachers. This is not hatred, rather it can be termed as an awareness creation while we lay emphasis on higher education. Human quality depends on knowledge which can be earned or learnt through education, it is known to all. In this short writing we want to attract the attention of the persons concerned to consider other important thing while appointing a Martial Art teacher. That is the style of martial arts. There are more than fourteen styles of it but four styles are mostly practices throughout the globe. Those are: Shotokan, Situriu, Gojuriu and Wadoriu. Among those, so far our knowledge goes, Shotokan style is the most sophisticated one and widely practised globally. It is in the first row. So, while appointing a teacher of Martial Art, an educational institution has the opportunity to select the specific style teacher also. Decision can be taken in accordance with the situation and availability. At last, we shall suggest all to be careful while deciding on this subject, dealing with the risky movements of human's fragile body and a game with global reputation. Any wrong decision will be the cause of injury to many students, some of which will be surfaced and some injuries will never be seen but will work inside the body. Please don't forget to follow also the mannerism of a teacher while employing him or her as a Martial Art teacher. Take someone who has respect for martial art and education, both. So, we can conclude here saying that, introduce self-protection (martial art) training in all educational institutions and select the teacher possessing quality. Expressing respects to all martial artists we want to conclude here for this time. If you have any suggestions in this regard, please send to us which will get due treatment and if good enough, will be published here. Thanks to all.
Cinema reflects society, society rarely reflects cinema: Kajol
A Reporter Dhaka: Renowned Indian actress Kajol said, "Cinema reflects society, society rarely reflects cinema". She was speaking at a special session at the 15th edition of FICCI Frames 2014 on March 12 in Dhaka and said it's unfair to say that one gets influenced by watching cinema. The star of films like Dushman and Dilwale Dulhania Le Jayenge, was speaking on the ideas behind censorship guidelines. "My kids are in front of the computer 24X7 despite having all the parental control. There is no way to stop the flow of information. The flow of information is too fast and too much. If you say one gets influenced watching a character, I think it's foolish," Kajol said. "Movies show whatever happens in the society. For instance, if a hero smokes on the screen, it is because 90 per cent of the country smokes and not the other way round. It's stupid to say one gets influenced by watching on the screen," she added. The session was organised in partnership with LA India Film Council. Kajol shared the stage with filmmaker Sudhir Mishra; Rakesh Kumar, CEO, Central Board of Film Certification; Filmmaker and co-chair of FICCI Ramesh Sippy and Ravi Kottarakara, President of Film Federation of India. Sudhir Mishra spoke about the 'No Smoking' disclaimer issue faced by the filmmakers and said, "Our only request is, do not put 'No Smoking' disclaimer on the frame. Put it before or after the scene because you are taking away that moment from the filmmaker." Kajol said if a director has shot that particular scene, then with such disclaimer "you are cutting down the creativity of the director". Rakesh responded to their complaint saying right now he cannot comment upon it as the matter is "sub-judice in the court". However, when Kajol asked can one change the guidelines of the Censor Board, Ramesh Sippy said, "We can try and bring changes in guidelines".
China relaunches rail link with Europe
A freight train Wednesday began its journey from central China's Wuhan city to Poland's Lodz, restarting the Wuhan-Xijiang-Europe rail route after it was suspended for technical reasons. Its 15-day journey will pass along the Silk Road economic belt through major cities in central and northwest China, Kazakhstan, Russia and Belarus before arriving at the destination. The rail trip is about one month quicker than the maritime alternative, and costs a fifth as much as air freight, according to the Wuhan Transport Committee. "It will greatly improve the competitiveness of exports made in Wuhan and nearby regions," said Yu Shiping, director of the committee. He predicted that it will contribute to the realisation of the Silk Road economic belt, the regional trade infrastructure proposed by Chinese President Xi Jinping. The train is loaded with 41 40-foot containers holding goods valued at more than $12 million. Most of them are products made by Hon Hai/Foxconn, the world's largest electronics contract manufacturer, which assembles products for Apple, Sony and Nokia in its plant in Wuhan, capital of Hubei province. The Wuhan-Xijiang-Europe railway opened in October 2012, but it was later suspended due to problems with customs clearance and costs. In October 2013, Wuhan set up a railway port with customs clearance functions. "The complicated clearance procedures were finally resolved. Export enterprises can declare their goods in the railway port. It greatly reduces their logistics costs and risks," said Xia Huanyun, deputy director of the Wuhan Transport Committee. –Internet
Titanic letter sells for 119,000 pounds
A letter from a passenger on the Titanic, written just hours before the ship hit an iceberg and sank on its maiden voyage, sold at auction on Saturday for 119,000 pounds ($200,000). It was written by British survivors Esther Hart and her seven-year-old daughter Eva who had been travelling in Second Class on their way to start a new life in Canada. Auctioneers Henry Aldridge and Son said the price was believed to be a record for a Titanic letter. "There was a lot of interest," said a spokesman. "We have sold other letters from the Titanic but none have reached anything like this price." The Titanic sank on the night of Sunday 14 April 1912, on the fifth day of its first voyage from Southampton to New York. Over 1,500 passengers and crew lost their lives in the tragedy, including Hart's husband Benjamin. The letter, written on special stationery headed "On board RMS 'Titanic'" and complete with an envelope embossed with the White Star Line flag, was intended to be delivered to Hart's mother in Chadwell Heath, east London. It tells how Esther Hart was suffering the effects of sea-sickness and feeling the cold. "My dear ones all," it begins. "As you see it is Sunday afternoon and we are resting in the library after luncheon. I was very bad all day yesterday could not eat or drink and sick all the while, but today I have got over it. "The sailors say we have had a wonderful passage up to now. There has been no tempest, but God knows what it must be when there is one. It is very nice weather but awfully windy and cold." She adds: "They say we may get into New York Tuesday night but we are really due early Wednesday morning. Shall write as soon as we get there." The letter, with a cheery farewell from young Eva at the bottom, survived because it had been in the pocket of her husband's coat, which he had given to his wife to keep her warm as the ship was evacuated. He did not survive the disaster. Hart and Eva, who later recalled the events of the liner's last hours in her autobiography "Shadow of the Titanic", were rescued by HMS Carpathia. In the book, Eva wrote of her mother: "The letter she had written that Sunday afternoon on the Titanic was never posted. She found it in the pocket of my father's sheepskin-lined coat after we had been rescued and for her it was to remain a constant reminder of that tragic journey and of the loss of her husband." Eva died in 1996 aged 91.– Internet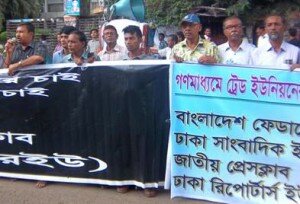 Newsmen demanding the trial of the killers of journalist couple Sagor-Runi