BAPA organizes training program on SME entrepreneurship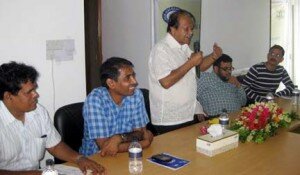 Bangladesh Agro Processors' Association (BAPA) in cooperation with Agro-Products Business Promotion Council (APBPC) conducted a day-long training program on 'SME Entrepreneurship Development in Bangladesh: Prospects & Constraints', at the Training Centre, Rani Food Industries Ltd, Bahadurpur, Mirzapur in Gazipur on June 16, 2015.
Md Iqtadul Hoque, Treasurer, BAPA, delivered the address of welcome with Zahir Uddin Mahmud Khan, Executive Director, Rani Food Industries Ltd, in the chair. Adviser of BAPA and a pioneer in promoting SME entrepreneurship in the country Prof Md Moslem Ali spoke about the needs and benefits of SME development.
A presentation on introduction to entrepreneurship development with preference to agro processing and prospects was made by Md Rais Uddin Bhuiyan Shaheen, Upazilla Agriculture Officer (UAO), Sreepur, Gazipur. Another presentation on the present status of entrepreneurship development and constraints was made by Khurshid Ahmad Farhad, AGM, Square Food & Beverage Ltd.
Anup Kumar Saha, Business Director, ACI Foods Ltd made a presentation on start-up business for agro processing.
The participants who are engaged in agro-processing attended the training and it was "very effective and interactive".
The association has earned fame in the domain of promoting agro-processing in Bangladesh.
The European Union (EU) has awarded two projects to BAPA on SME and entrepreneurship development and enhancing skills of BAPA members. The staff members of BAPA-EU project are working hard to implement the projects on schedule.
Since its inception, BAPA has been working to develop SME entrepreneurship and create employment in Bangladesh with exports of agro-processed items by its member organizations increasing over the years. — Business Correspondent
24 female Jamaat members arrested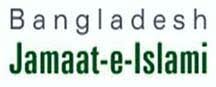 Police arrested 24 Jamaat-e-Islami female leaders and activists at Koyra upazila in Khulna on Tuesday on charges of planning subversive activities.
They also seized three bombs and bomb making materials from their possession.
Being informed, Officer-in-Charge of Koyra Police Station Harendranath Sarker said, police raided at a residence of local Jamaat leader Abdul Hye at the village Gobra and arrested the women while they were holding a secret meeting.
A case was filed with Koyra police station in this connection.
Another report says: An armed cadre of Islami Chhatra Shibir, student wing of the Jamaat-e-Islami, sustained bullet injuries and was arrested by police after a "gunfight" between police and Shibir cadres at Ananya residential area under Bayezid thana in Chittagong early Sunday.
The arrested Salauddin Sazu, 28, was admitted to Chittagong Medical College Hospital (CMCH), police said.
Police also recovered a foreign-made firearm, a country-made Light Gun (LG), two rounds of cartridge, two daggers and a machete.
Police said Shibir cadres– Sazu and Arman recently demanded Tk 10 lakh from one Saudi expatriate Zakir Hossian in city's Oxygen Noyahat area.
"As Zakir refused to pay the money, the Shibir cadres went to his residence, tried to torch his private car with petrol and shot blank fires", police said.
Receiving a complaint from Zakir, Bayezid police collected the CCTV video footage of the incident and started operation to nab the Shibir cadres, police also said.
Bayezid police conducted a drive at Ananya residential area around 3:30am last night to nab the Shibir cadres.
Sensing the presence of law enforcers, the Shibir cadres opened fire and police also returned fire, triggering a "gunfight".
Sazu was hit by bullets and was rushed to CMCH while others managed to flee the scene, said Pradip Kumar Das, Officer-in-Charge (OC) of Bayezid police station.
A case was under process in this connection. –Our Monitor
200 BNP leaders, workers join AL in Tongi
Arrest warrant against Rafiqul, Aman, 31 others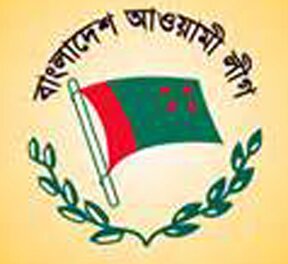 Some 200 leaders and workers of BNP and its front organisations Juba Dal, Chhatra Dal and Sramik Dal from Sataish area of Tongi in Gazipur district joined the ruling Awami League on Sunday.
They joined the ruling party by presenting bouquets to Awami League lawmaker from Tongi-2 constituency Zahid Ahsan Russell at a meeting.
Gazipur City Awami League president Advocate Azmatullah Khan, acting mayor of Gazipur City Corporation Md Asadur Rahman Kiron and other leaders of the ruling party were present at the function.
Another report says: A court on Monday issued warrant for arrest against 33 leaders and activists of BNP including its standing committee members Barrister Rafiqul Islam Mia and Aman Ullah Aman in connection with a case filed on charges of arson attack on a bus in Mirpur.
Judge Kamrul Hossain Mollah of Metropolitan Sessions Judges Court passed the order after accepting charges against 36 BNP leaders and activists. Of the 36 charge sheeted accused, three are now in jail while the rest are fugitive.
Earlier on May 14, police submitted a charge sheet against 36 BNP leaders and activists including BNP joint secretary general Ruhul Kabir Rizvi, in connection with a case filed for firebomb attack on a passenger bus near Sony Cinema Hall in Mirpur on January 25, leaving 10 people including three police personnel injured.
–Our Monitor
37 Bangladesh rivers register rise, 40 fall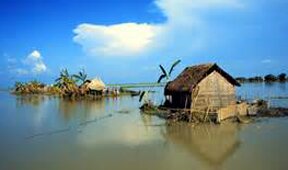 Water levels in 37 river stations monitored by Flood Forecasting and Warning Centre (FFWC) have marked rises and 40 stations recorded falls.
Among the 84 monitored water level stations, four river stations have been registered steady while the Kansha at Jariajanjail is flowing above danger mark, a bulletin issued by FFWC said in Dhaka Saturday.
The Kansha at the Jariajanjail is flowing above its danger level by 56cm.
The Barhmaputra-Jamuna and Padma are in rising, which may likely to continue in next 24 hours while the Ganges is in falling trend. Flood situation in Netrokona district may further improve in next 24 hours.
Significant rainfall was recorded in some stations in different districts during the last 24 hours ending at 6 am Saturday.
A total of 50mm rain were recorded at Chilmari, 40 mm at Rangamati, 50 mm at Sylhet and 19 mm at Kaunia. –Our Monitor
Govt to develop 4 lakh electronic land records of mouza map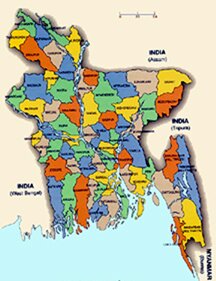 Bangladesh government has a plan to develop nearly four lakh electronic land records of mouza map to ensure better land management aiming to curb corruption, hassle and reduce cost in the sector.
"Developing of 1.85 lakh mouza map electronic land record is underway. I hope eighty per cent work will be completed by December this year," Director General of Department of Land Records and Surveys (DLRS) Md Abdul Jalil at the Prime Minister's Office(PMO) in Dhaka on Thursday.
"We are taking massive initiatives to digitize the entire land sector to reduce hassles prevailing for decades as the people are facing enormous difficulties to deal with land related issues due to manual system," he added.
There a MoU was signed between Access to Information (a2i) program and the DLRS aiming at easing land management system introducing ICT-based services.
DLRS Director General Md Abdul Jalil and Project Director of the a2i program Kabir Bin Anwar signed the MoU on behalf of their respective sides. –Our Monitor
Charges finalized against 12 Jessore Razakars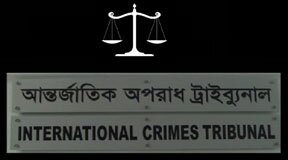 The investigation agency of the International Crimes Tribunal (ICT) has finalized 5 charges against 12 alleged Razakar leaders from Jessore.
The ICT probe body said this at a press briefing held at its Dhanmandi safe house in Dhaka Sunday morning.
"We started our probe on 13 November 2013 and concluded it yesterday," said investigation officer Abdur Razzak Khan.
The 12 accused are former Jamaat and BNP MP Mawlana Sakhawat Hossain, Ibrahim Hossain, Md Billal Hossain, Sheikh Md Mujibur Rahman, Md A Aziz Sarder, Qazi Ohidur Islam alias Qazi Wahidur Salam, Md Aziz Sarder, Lutfor Morol, Abdul Khalek Morol, Md Akram Hossain, Ojihar Morol and Moshiar Rahman.
Of them Sakhawat, Billal, Akram and Ojihar are in police custody and the first one has already been interrogated by the ICT probe body on January 22.
Sakhawat was arrested on November 29, 2014 and the other three were arrested on May 12, 2015.
The first tribunal on May 12 issued arrest warrant against theses 11 cronies of Sakhawat, accepting a plea of the prosecution.
According to the prosecution, involvement of these eleven in the crimes against humanity was found during the investigation into the alleged crimes committed by Sakhawat, who is now in jail.
Sakhawat, then a central leader of Islami Chhatra Sangha, acted as Razakar leader in Jessore and was aided by the other 11 during the War of Liberation, the prosecution said.
Earlier on May 17, the ICT-1 had asked the investigation agency to conclude their probe against these 12, by June 21. –Our Monitor
UNICEF, SDC team up to improve sanitation market system in Bangladesh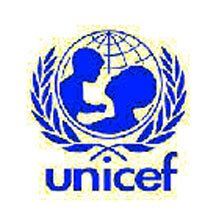 The Swiss Agency for Development and Cooperation (SDC) has signed a deal with UNICEF Bangladesh, committing US Dollar 6.35 million (approximately Taka 49.42 crore) to improve access to affordable and hygienic sanitation solutions for poor and disadvantaged communities.
The agreement of the four-year project, 'Improving Sanitation Market Systems in Bangladesh (SanMarkS)' was signed at a function in Dhaka, a UNICEF press release said in Dhaka on Thursday.
Director of Cooperation of SDC Siroco Messerli and UNICEF Bangladesh Representative Edouard Beigbeder inked the deal. The project will be implemented in partnership with International Development Enterprises (IDE).
Beigbeder, UNICEF Bangladesh representative, said Bangladesh has made significant progress in sanitation under the 'Sanitation for all by 2013′ movement. However, still challenges remain in hard-to-reach areas, urban slums and other flood-prone and geographically challenging parts of Bangladesh.
"We are delighted to be working with SDC as we are all committed to make meaningful changes for maximum impact", he said.
The UNICEF Bangladesh representative expressed the UN body's gratitude and thanked SDC for their continued support.
Messerli, Director of Cooperation of SDC, said the most interesting thing about the project funded by SDC and UNICEF Bangladesh is that it brings on board both the private sector service providers and public actors to respond to the needs and demand of the rural population by providing improved sanitation services.
"I would like to thank UNICEF Bangladesh for the excellent partnership", he said.
By improving the sanitation market system in Bangladesh, the most disadvantaged households, that currently do not have access to proper sanitation facilities, will be able to access services tailored to their needs and their financial capacity which can be offered by the private sector in a sustainable manner.
The project will undertake a number of activities to improve sanitation services which includes, a market-based approach that addresses demand and supply to increase the use of improved sanitation; applying commercial and social marketing techniques to promote hygienic sanitation services; applying people centered design to develop products and services that businesses can profitably produce and sell; and investing in business and production skills and market facilitation activities to expand supply and sales.
As a result of the project, funded by SDC and co-funded by UNICEF, the private sector service providers in collaboration with public actors will respond to the needs and demand of the rural poor and provide improved sanitation services to an estimated 450,000 poor and disadvantaged people in six districts of Bangladesh. –Our Monitor
102 held, Tk 100cr worth cocaine seized
Chittagong district Police in special drives arrested 102 people, including two activists of Jamaat-Shibir, from different upazilas of the district from Saturday night to Sunday morning.
Naimul Hasan, Additional Superintendent of Police (Special Branch) of Chittagong district said they detained 102 people, including two activists of Jamaat-Shibir in overnight raids conducted in various places under different upazilas.
During the drives, police also recovered two Light Guns (LG) and seven rounds of bullet from Satkania upazila of the district.
Among the detainees, two were Jamaat-Shibir activists while the others were accused in different cases including creating violence, he added
He said among the arrestees, 22 are accused in regular cases and 78 are wanted in different other cases.
Officials of Customs Intelligence and Investigation Department seized a container suspecting to be liquefied cocaine worth more than Tk 100 crore at the Chittagong Port early today.
Custom sources said importer Khan Jahan Ali Enterprise Limited imported the container declaring as 107 drums loaded with 2,140 litre Sun Flower oil, using the address of Nabi Market, 232 Khatunganj, under Kotwali thana in the port city.
Based on secret information Detective Branch (DB) requested the officials of Customs Intelligence to seize the container on suspicion to be cocaine.
The law enforcers detained one Nur Mohammad, owner of Khan Jahan Ali Enterprise Limited, and his Manager Sohel, who actually issued the import order using the said address and pad of the business enterprise.
The container was sealed off at CCT Yard number 3 at Chittagong port on Saturday night and it would be opened on Monday in presence of the officials of concerned departments for physical inspection, Custom sources said.
As per directives of the high-ups, a team led-by DB Additional Deputy Commissioner (ADC) SM Tanvir Arafat started investigation into the matter.
The law-enforcers detained one Nur Mohammad, owner of Khan Jahan Ali Enterprise Limited, and his Manager Sohel, who actually issued the import order using the address and pad of the organization.
Rapid Action Battalion (RAB) in a raid arrested a man with yaba tablets from a road of Natun Bazaar area in Barisal city Sunday night.
The arrested person was identified as Hasan Mahmud Polash, 38. On secret information, a team of elite forces raided the area and arrested him with 50 pieces of contraband yaba tablets after searching his body, at 9 pm, RAB sources said. –Our Monitor
Govt had done a lot for dev in maritime sector: Shahjahan Khan
DCCI stresses on improved maritime connectivity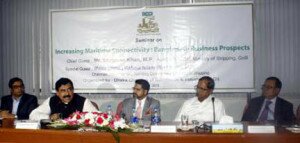 Dhaka Chamber of Commerce and Industry (DCCI) suggested the government to take effective steps to establish stronger maritime connectivity for better business.
The suggestion came at a seminar on 'Increasing Maritime Connectivity: Bangladesh Business Prospect'. DCCI organized the seminar at its conference in the capital on Wednesday.
"The government had done a lot of development works in maritime sector, including the improvement in the country's prime Chittagong port," Shipping Minister Shahjahan Khan told the seminar.
The minister said Chittagong Port handled 1.71 million containers last year, and most probably it would be upgraded to the 76th position from the 86th position last year among all the sea ports in the world.
The minister said that due to the development work, Mongla port also made profit of Taka 60 crore last year.
He said many countries already showed their keen interest in investing in the proposed Paira sea port, which was planned to be made operational by the year 2023.
The minister told the seminar that the shipping ministry would recruit 21 surveyors to expedite survey activities.
He urged the private sector to invest in maritime business as it would be a flourishing sector in near future because of increased local and regional connectivity.
Chairman of the parliamentary standing committee on ministry of shipping Major (Retd) Rafiqul Islam (Bir Uttam) said suggested conducting a comprehensive study on siltation of our rivers.
He said that the study should be done on how much our rivers would have been affected by siltation in next 50-60 years and how we could utilize our 24,000 kilometers waterways for the sake of business expansion.
DCCI President Hossain Khaled, DCCI's former president Mohammad Shahjahan Khan and professor of the department of naval architecture and marine engineer of Bangladesh University of Engineering and Technology (BUET) Khabirul Haque participated in the discussion.
Captain AKM Shafiqullah, former Director General of the Department of Shipping presented the keynote paper.
Hossain Khaled said with improved maritime connectivity Bangladesh would expand trade and business with India, Myanmar, Nepal, Bhutan, China and Sri Lanka.
AKM Shafiqullah in his keynote paper recommended increased maritime connectivity with private sector and international collaboration including China and India. He also stressed for a master plan for establishing an effective regional maritime connectivity.
Professor Khabirul Haque urged for a separate Sea Authority or Agency of the government. Mohammad Shahjahan Khan said that we have to make Pangaon inland container terminal effective.
DCCI's Senior Vice President Humayun Rashid presented the vote of thanks. –Our Monitor
180 die of TB every day in Bangladesh!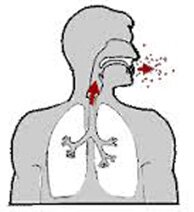 Tuberculosis (TB) is one of the major diseases in Bangladesh. Statistics show approximately 875 new cases are detected and 180 deaths occur due to tuberculosis in the country every day.
According to National TB Control Program (NTP), in Bangladesh, incidence of all forms of TB (per 100,000 population per year) is 225, prevalence of all forms of TB (per 100,000 population per year) 434, TB death rate (per 100,000 population per year, excluding deaths among TB or HIV co infected) is 45, estimated multi-drug resistant (MDR) among new cases of TB 1.4 per cent and estimated MDR among old cases of TB 29 per cent. Nearly 40 per cent of the world's tuberculosis patients are from South-East Asia.
Bely Begum, 37, of Asikati union under Chandpur Sadar upzila, had been suffering from fever and respiratory problem for a long time.
Her Husband Mohammad Karim became very anxious as his wife's physical condition was deteriorating day by day. He had consultations with different physicians on the deteriorating condition of his wife, but he could not decide what to do.
With such mental agony, Karim took his wife to Shasthya Sebika Minara Begum, one of the community health volunteers appointed by BRAC. She suggested Bely to have a sputum test.
The test at Chandpur Sadar upazila health complex confirmed that Bely has contracted tuberculosis. Immediately her treatment started in Directly Observed Treatment Short Course (DOTS) system under the supervision of Minara.
Under the BRAC conducted TB programme in Asikati Union of Chandpur, Shasthya Sebika Minara took his cough to the upazila health complex where, it was confirmed, Bely contracted tuberculosis.
Under the DOTS Minara began six-month course on Baily.
"Now, I feel better after treatment," she said.
TB can be cured if patients take regular medication in Directly Observed Treatment Short-course (DOTS) system, Minara said. According to National TB Control Programme (NTP), in 2002, DOTS was expanded to Dhaka Metropolitan City and by 2003, 99 per cent of the country's population was brought under DOTS services.
NTP with the support of 42 NGOs including BRAC is maintaining high treatment success rate from the beginning and met the target of 85 per cent treatment success since 2003.
Dr Ahmed Hussain Khan, Director MBDC and Line Director TB-Leprosy of National TB control program, said the annual incidence for new smear-positive cases was 102 per 1,00,000 population. "The overall goal of TB control is to reduce morbidity, mortality and transmission of TB until it is no longer a public health problem," he added.
Dr Md Akramul Islam, Director, BRAC TB-Malaria, WASH and DECC programme said despite our remarkable success in controlling the infection, we have to concentrate on arresting the number of deaths and infected through DOTS. –Our Monitor
BNP should come back to democratic politics: Suranjit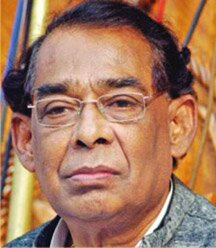 Awami League Advisory Council Member Suranjit Sengupta on Friday said BNP should come back to democratic politics discarding their destructive activities in the name of movement.
"Politics of BNP Chairperson Begum Khaleda Zia and her son Tarique Rahman are wrong. They should return to democratic politics discarding the path of terrorism," he told a discussion organized by Nouka Smarthak Gosthi in the Diploma Engineers Institute in Dhaka.
Suranjit said, "Khaleda Zia and her son Tarique Rahman have been derailed from the path of democracy. That is why, they are misguiding the people taking ill tactics for achieving political gains."
People want to get relief from violent politics unleashed by BNP-led 20-party alliance in the name of movement, Suranjit said they (BNP) have to understand people's pulse through practicing right politics.
Terming the politics of Khaleda Zia and Tarique Rahman as unacceptable, he said there is no alternative to BNP but to practice right politics for their survival in political landscape of the country.
BNP should not take any new strategy over Salauddin Ahmed's return from India, he said, adding Salauddin will be sent back to home through due legal process. –Our Monitor
Present govt achieves much progress in ICT sector: Shirin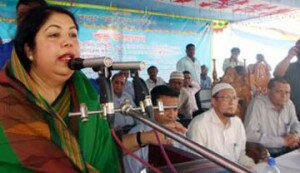 Speaker of Bangladesh Jatiya Sangsad Dr Shirin Sharmin Chaudhury on Monday said the present government led by Prime Minister Sheikh Hasina has made much advancement in the Information and Communication Technology (ICT) sector.
"The present government has launched union level digital information service centres to take the ICT sector ahead and reaching government services easily at the people's doorsteps at lowest costs to accelerate national development," she said.
The common people have been making progress faster getting government services form the union digital centres and an old mother is becoming able to talk to her expatriate son through videoconferencing from these digital centres, she said.
The Speaker said while addressing the launching ceremony of 20 MVA-capacity Power Sub-stations Pirganj-1 and Pirganj-2 (Bhendabari) and switching new power connections for 15,300 families of 113 villages under 15 unions of Pirganj upazila as the chief guest.
President of Pirganj upazila Awami League (AL) Motaharul Haque Bablu presided over the function arranged at Bhendabari Degree College ground in the upazila and thousands of people attended on the occasion.
Chairman of Rural Electrification Board (REB) Brigadier General Moin Uddin and Deputy Commissioner Farid Ahammad attended the ceremony, moderated by General Secretary of Pirganj AL Advocate Tanzibul Islam Shamim, as the special guests.
General Manager of Rangpur Polli Bidyut Samity-1 (Shothibari) Dewan Tofazzal Hossain, Director of its Board of Directors Anisur Rahman Rokan, Vice-chairman of Pirganj upazila Monayem Sarker Manu, district Chhatra League President Mehedi Hassan Ronny, President of Bhendabari union AL Abdul Halim Sarker and Principal of Bhendabari Degree College Jahangir Alam spoke on the occasion.
The Speaker said the government has put maximum importance on female education and has been providing sub-stipends to the female students for higher education and providing news books to the students at the very beginning of the year.
"Besides, the present government led by Prime Minister Sheikh Hasina has taken massive steps and various projects for turning our mothers and sisters into skilled workforces to make them self-reliant and accelerate national uplift," she said.
Citing media reports, she said the next national budget might be over Taka 2.50 lakh crore to meet the people's growing demand for development in the next budget session of the Parliament that probably begins from June 4 next.
The Speaker said that every house in the country would get electricity by 2018 and the present government led by Prime Minister Sheikh Hasina has been working towards the directions as we always fulfill the pledges what we make.
"This is first time in the country that the highest number 15,300 families got electricity at a time in Pirganj upazila," she said and also narrated various more development programs being taken for speeding up development of Pirganj. –Our Monitor
Meherpur land grabbing story is very long!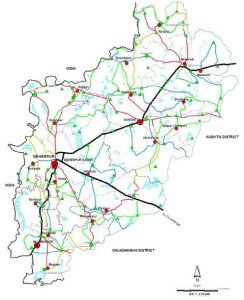 Many properties of the government like homestead, commercial units, cultivatable land and water bodies were grabbed by some influential and dishonest people due to lack of proper care by the public servants, it is alleged.
A section of dishonest officials and some loopholes of the law in vogue are mainly responsible for the lapses.
During a recent visit to some rural and urban markets of the district to observe the market prices of the commodities this correspondent observed that property of the markets was somehow occupied by some influential people since long. These markets are located under three upazilas of the district.
While visiting Mominpur-Baradi weekly markets under Meherpur Sadar upazila, it was found that the market was running on 60 decimals of land in seven plots under Baradi Mouza, Khatian No. 1, according to office source. As per official record, Mustak son of Abdul Masud Molla, Abdul Mannan and Golam Mortuza, Anwar Hossain son of Ansar Ali of neighbouring village Kalaydanga, Doud Hossain son of Korban Ali of village Barshibaria, Akbor Ali son of Afil Mollick of village Baradi and Sirazul Islam alias Zamidar Siraj of village Kalaydanga under Sadar upazila of the district allegedly grabbed nearly 2 acres of Baradi rural market land located beside Meherpur-Chuadanga highway. They had constructed building there with no lawful authority, locals said.
After abolishing the Zamindari system a vast tract of land had been acquired to set up an agricultural farm which is now Bangladesh Agricultural Development Corporation's Farm at Baradi from where two acres of land beside highway was earmarked for Baradi weekly market.
During the time of land settlement it was recorded in the SA Khatian in favour of the government.
Pirozpur Union Land office is situated on the land. A part time office of the Chairman of Pirozpur Union Parishad and office-cum-residence of the then Block Supervisor now Deputy Assistant Director of Agricultural Extension Department was allegedly built on the land with no lawful authority. No officials from the Agricultural Extension Department resides there.
People of maximum villages of Pirozpur union parishad have been getting various services including the services of community clinic from here. Some unruly people constructed tinshed house grabbing the haat land using the wall of temporary office of Pirozpur union parishad. The present Chairman of Pirozpur UP evicted the illegal grabbers from there who reconstructed the same there and allotted them on monthly rental basis. On the basis of allegation lodged by some branded group the district administration broke down the illegal structure.
Tarnishing the front-view of the Priozpur Union Land Office a semi-pucca building was constructed illegally.
So many government officers of revenue department including the deputy commissioners had inspected the union land office repeatedly since Pakistan rule to date but they did not have a little perplexity about the grabbing of public property. Rather they extended their cooperation to grab the land in exchange of illegal presentation, commoners opined.
It was learnt that once the designated Land Assistant Officer (Tahsilder) along with the surveyor, after measuring the land laid demarcation pillars and sent written report to concerned office in October 2003 with the recommendation of eviction but no action was reported. Now the file might be available in the deep freeze of the district administration.
As a result the illegal occupiers are encouraged to grab more land showing thumb to the government.
The same pictures are prevailing at the rivers Kazla, Bhairob, fens Patapuka, Chandbill, Teroghoria, Royakoli etc.
All the stories of grabbing public properties are in the knowledge of the public custodian, people said with dejection.
Talking to the englishnewsbd.com many people of Baradi Bazaar said that the then Deputy Commissioner Delwar Hossain ordered to demolish the illegal extended shed of the temporary Pirozpur UP office. Now they urged the present Deputy Commissioner Mahmud Hossain to implement the survey reports made in October 2003.
Mahmud Hossain, Deputy Commissioner, told this correspondent that he had been trying to find out the grabbed public land from the illegal grabbers after his joining here. By the by he disclosed about the Royakoli Beel under Mujibnagar upazila, that more than hundred acres had recorded in CS record as Shayrat Mohal (water body), later it was decreased to nearly half in SA record while in RS record it revealed only 4 acres as Khash land. How did the water body become the arable land and give settlement, he questioned. However, he lodged civil suit to the court for record rectification. –Special Correspondent
Movement for modern police starts from Mujibnagar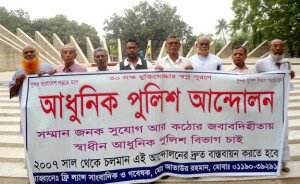 'Movement for Modern Police' has been launched on Saturday from the historic Mujibnagar Mausoleum premises amid oath taking by some freedom fighters.
Called by freelance journalist Ataur Rahman, a discussion meeting on the occasion was held at the historic Mujibnagar mango grove near the mausoleum with the then Ansar Commander and Sector 8 Commander of Liberation War, freedom fighter SM Al-Amin—a war wounded freedom fighter– in the chair.
Initiator of the association, freedom fight generation freelance journalist and researcher Ataur Rahman, presented the address of welcome. War wounded freedom fighter and Assistant Commander of District Command Council Golam Hossain, Lutfor Rahman, Abdur Rashid, former upazila commander Sirajul Islam and Abdul Aziz, among others, addressed the meeting.
The speakers said in order to fulfill the dreams of three million freedom fighters and to build happy and prosperous Bangladesh it is required to create independent modern police department by giving prestigious advantages where should be stiff accountability too.
Only one police has been rendering services to nearly two thousand people, Ataur Rahman said. They are giving 24 hours service in exchange of salary for 8 hours that is why today police become controversial.
Building a happy and prosperous Bangladesh might be possible in dream but factually it could not be realized keeping inequality from first step to last step in police department, he further said.
Calling to make the police department into a developed and modern one, the newly floated organization will send 42-point demand to Prime Minister Sheikh Hasina and other important departments in order to make the movement a success, Ataur added.
–Special Correspondent
Historic Mujibnagar Day observed in Mujibnagar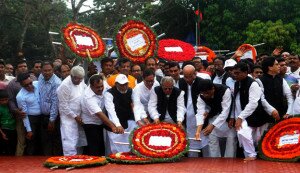 Prime Minister Sheikh Hasina has established the spirit of liberation war and reestablished the Constitution of 1972 and to inactive the constitution, the enemy of independence has started conspiracy to reject the general election that was held on 5 January last year. The enemies of independence will be sent back to Pakistan from this soil by defeating politically, it is the oath of the day, Amir Hosain Amu said on April 17, 2015.
He was speaking as the chief guest on the occasion of the historic Mujibnagar Day before a spontaneous mammoth gathering in the morning on the day.
The 44th historic Mujibnagar Day was observed at Mujibnagar in Meherpur on April 17 in a befitting manner with fresh vow to protect the hard-earned sovereignty and independence of the country and establish a happy and prosperous Bangladesh including the completion of trying of the war criminals.
Mujibnagar Day Celebration Central Committee (MDCCC) with the help the Liberation Affairs Ministry, district administration and the District Awami League chalked out elaborate programs to observe the day.
Presided over by Mohammad Nasim, MP, Minister, Health and Family Planning Ministry, it was attended by Amir Hossain Amu, Minister, Industrial Ministry as the Chief guest while Syed Ashraful Islam, General Secretary pf Awami League and Minister to LGRD and cooperative ministry as the chief discussant.
Mahbubul Alam Hanif, Joint Secretary and Special Assistant to Prime Minister, Mozammel Haque, Organized Secretary, AKM Mozammel Haque, Minister of Liberation Affairs Ministry, Wheep Solaiman Haque Joarder Selun and many others MPs, central and local leaders were present as guest of honour.
Thousands of cross section people of different districts including the valiant freedom fighters attended the lively program that was telecast by BTV live for some time.
Arriving at Mujibnagar in the morning Amir Hossain Amu, accompanied with other leaders placed wreaths at Mausoleum and hoisted national flag. The speakers gave a clarion call to resist anti-liberation, communal and undemocratic forces to foil their evil plot against democracy.
Sayed Ashraful Islam in his speech said that the first Bangladesh government took their oath of office here on April 17, 1971. He said the people fought against Pakistan occupation forces under the leadership of Awami League. He further said all the governments be it legal or illegal or military are the fruitful result of the day.
Remembering the Father of Nation Sheikh Mujibur Rahman and four other national leaders LGRD Minister told the meeting that the freedom fight was conducted by the leadership of the Mujibnagar government. All should realize that this government is the mother of all the governments. Those who want to deny the Mujibnagar government virtually they want to deny the independence and sovereignty of the country.
Mohammad Nasim said that no dialogue would be held with Khaleda Zia as she kills people by petrol bombs. Regarding general polls he said that no election would be held before 2019.
The speakers told the mammoth gathering that on April 10, 1971 the Government of the People's Republic of Bangladesh was formed through a proclamation of independence issued from Mujibnagar which confirmed the earlier declaration made by the Father of Nation Sheikh Mujibur Rahman.
In absence of Bangabandhu, Sayed Nazrul Islam was made the Acting President while Tajuddin Ahmed was made the Prime Minister of the interim government in exile.
Following the formation of the government, Mujibnagar was declared the interim capital of independent Bangladesh. Simultaneously, the charter of independence was proclaimed and War of Liberation started.
The meeting was followed by a lively cultural function and the security arrangement was tight.
It is mentionable here that the day was observed so long with state honor since 1996 to 2001. The then Prime Minister Sheikh Hasina also the present prime minister came here in the year 2001 and 2011 for the last time and the Bangladesh Television telecast the whole program of Mujibnagar Day from the historical Mujibnagar Mango Grove.
It may be mentioned here that former Boiddanathtola now Mujibnagar was the seat of the first Bangladesh Government which took oath of office in exile on April 17, 1971 during liberation war. The oath taking ceremony was held at around 11AM where Sayed Nazrul Islam, acting head of the state was given guard of honour by a group of Ansars led by Platoon Commander Yad Ali. Nine members of that government have already expired.
The first cabinet in exile include Syed Nazrul Islam, Vice President as Acting Head of State when Bangabandhu Sheikh Mujibur Rahman was in Pakistan jail, Tajuddin Ahmd, Prime Minister, Captain (Retd) Mansur Ali, Finance and Communication Minister. They were elected members earlier of the National and Provincial Assembly while Col (Retd) MAG Osmani was appointed Commander in Chief of the Liberation War Army of Bangladesh.
Although it was decided earlier that Chuadanga Sub-division, now the neighboring district would be capital during the war of liberation and the decision was rejected later considering the fall of Chuadanga on 16th April 1971 when the Pakistan Army bombed there indiscriminately.
After taking oath under the shadow of mango garden it was declared interim capital of the government of Bangladesh in exile to conduct the freedom fight in presence of the national and international reporters, spectators and eminent politicians which was also broadcast across the country by setting up a radio station named Shawdhin Bangla Betar Kendra.
Meherpur town was almost deserted as the Pakistan occupation military moved towards Meherpur town starting from Amjhupi, the first gate of Meherpur, on April 16, 1971 from Chuadanga the neighboring sub-division now district Chuadanga after the town had fallen to the Pakistan army. Although Pakistan army captured Meherpur they could not, however, go to Boiddanathtola which was later renamed Mujibnagar– a remote bordering hamlet of the then Meherpur sub-division which remained undisturbed throughout the liberation war. There was a direct road link from Kolkata when Meherpur was the Sub-division under Nadia district, West Bengal, India during British regime.
The formation of Mujibnagar as the first Bangladesh Government in exile was the milestone in our liberation struggle and history respectively. This helped the world to extend support our case before they could finally recognize Bangladesh as a new independent state. The secretariat was set up at Mujibnagar temporarily had a camp office at 8 Theatre Road in Kolkata, India.
The Mujibnagar government set up six Zonal Councils which looked after the problems of the people and the Mujibnagar, had become a source of inspiration for Bangladesh and thus the government showed that everything was possible to uphold the image of the nation.
– Special Correspondent
Boosting yarn production to revitalize silk sector suggested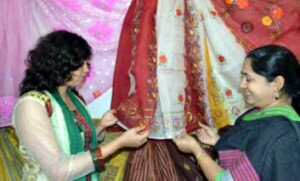 Sericulture and silk related experts and professional in Rajshahi on Wednesday said that boosting production of local yarn can help revitalizing the silk sector to regain its lost legacy alongside meeting up the existing local demands.
They viewed that the local consumption could be met up through domestic outputs after the best uses of the existing natural resources and there is no doubt in this regard.
Alhaz Sadar Ali, pioneer silk industry owner in Rajshahi, stated that the glorious sector has been facing an embarrassing position at present due to abnormal price hike of imported China silk yarn and abnormal declining of its local production.
He highlighted various aspects of the silk sector and its contribution to the national and local economy.
Importance should be given on how to boost up the grassroots yarn production through proper utilizing the existing natural and other infrastructural resources side by side with minimizing the existing obstacles.
Silk industrialist Liakat Ali said the price of China silk was Taka 2,250 per kilogram couple of years ago but the current price has gone up at least three to four times more at present and that is beyond capacity of many of the silk manufacturers.
Not only that, he apprehended that the price will go up further. By itself, China is manufacturing cloth through stopping silk yarn export, he added.
In this adverse situation, Liakat Ali revealed that there is no alternative to enhance local production to protect the dignified sector from degradation.
He recalled that the local production had been devastated after 1991 when the businessmen and non-businessmen had started importing silk taking advantages of the free market policy.
In this regard, he mentioned that over 1,200 tons of silk yarns were imported while the local demand was hardly 350 tons per year at that time forcing many of the professional cocoon farmers leaving their ancestral profession being deprived of getting price of their produced yarn.
Liakat Ali opined that the sector needs an urgent initiative to retain the skilled labourers especially the realers, weavers and printers in the profession to protect the sector as a whole.
Meanwhile, Golam Mourtoza, Chief Marketing Officer of Bangladesh Sericulture Development Board, said the country produces aound 35-40 metric tons of yarns against the annual demand of around 300 tonnes at present.
He said the demand of local yarn has started rising due to price hike of imported silk and expected that the cocoon rearers would become interested to enhance their production if they get reasonable price of their produce.
"We have no alternative to regain the sector to protect its around six lakh people from degradation," Mourtoza said.
He added that importance should be given on providing necessary support and inputs like disinfectant eggs, high yielding mulberry plants, technical support and soft loan for construction of rearing house along with ensuring sound marketing facilities to the rearers.
Apart from this, he said sericulture, a labor- intensive agro- based industry, is ideally suited to the socio-economic condition of the country and the sector cover both agriculture and industry.
Referring to various positive aspects of the sector he also said promotion and expansion of sericulture throughout the country could contribute a lot to eradicate the acute poverty of the hardcore people of the rural Bangladesh.
As a cottage industry, all family members can work and earn supplementary income in sericulture and it facilitate four to five crops in a year and ensure more income requiring less investment and training.
Not only this, mulberry, the only food plant of silkworm can be raised in any cultivable and non- cultivable land ensures leaf supply for about 30 to 35 years.
Apart from cocoon production, fuel, manure, poultry feed and fodder can be made available through sericulture activity, he added.
He hoped that all these prospects could be materialized if the private entrepreneurs come forward towards helping the poor and marginal farmers for their betterment. –Our Monitor
Riverbank erosion may make 26,940 people landless this year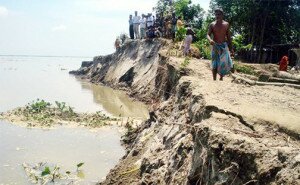 The three major rivers–the Jamuna, the Ganges and the Padma– may grab around 2,695 hectares of land leaving 26,940 people landless and homeless this year. A prediction report of Centre for Environmental and Geographic Information Services (CEGIS) said 336 hectares of settlement are vulnerable to erosion along these three rivers.
The Erosion Prediction-2015 for the Jamuna, Ganges and Padma was released on Wednesday at a seminar at the BRAC Centre Inn in the city. According to the prediction report, the Jamuna alone may grab 1380 hectares of land leaving nearly 13,820 people landless and homeless. It said about 410 hectares of land are likely to be eroded by the Ganges and 905 hectares of land might be devoured by the Padma.
State Minister for Water Resources Muhammad Nazrul Islam Bir Protik, Professor Emeritus of BRAC University Professor Dr Anun Nishat, Executive Director of CEGIS Eng Md Waji Ullah, water experts, engineers and officials, among others, addressed the seminar with Water Resource Secretary Dr Zafar Ahmed Khan in the chair. Deputy Executive Director of CEGIS Dr Maminul Haque Sarker presented the keynote paper titled 'Is Sylhet basin sinking' while Senior Professional CEGIS Rifat Anwar presented the Riverbank Erosion Prediction-2015 at the seminar. Nazrul said the government is going to launch a megaproject involving 1.7 billion US dollars for bank protection purposes of the Jamuna river from Bangabandhu Bridge to Kurigram of around 160 kilometers area.
"Jamuna is a very complex river in nature. That is why, people living along the river are the most sufferers due to river bank erosion," he said, adding that after implementation of the project, people will get relief from river bank erosion.
Nazrul said the government is giving top priority to the construction of the Ganges barrage, which would ensure adequate water flows during the dry season and feed many rivers in southern Bangladesh during the winter and play an important role in controlling salinity. One third of the country will be benefited from the Ganges barrage as it will enhance crop production, check salinity intrusion as well as help recharge water levels of groundwater in the southern region and Barind areas, he added.
The CEGIS sources said it has been carrying out riverbank erosion prediction report every year from 2004 with the support of different government and non- government organisations. They said CEGIS made the forecast by using satellite images and GIS technology as well as history of erosion along the rivers. –Our Monitor
53 held in Rangpur, 9 in Chittagong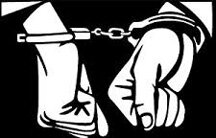 Police arrested 53 persons, including three leaders and activists of Jamaat-Shibir and one BNP man, from different places in the district ThursdayS night, police sources said. The arrested four leaders and activists of Jamaat, Shibir and BNP are allegedly involved with hurling petrol bombs, killing of innocent people, blasting cocktail bombs and other subversive activities and sabotage conducted in recent times. The other 49 arrested persons included absconding accused persons of different cases, warrantees, thieves, muggers, drug traders, anti-social elements and suspicious people from all eight upazilas in the district. After primary interrogation, the arrested persons were produced today before different Rangpur courts from where they were sent to the jail hajat this afternoon, the sources said. Another report says: Chittagong district police in a series of drives picked up nine leaders and activists of BNP, Jamaat-e-Islami and Islami Chhatra Shibir from two upazilas of the district Thursday night. Naimul Hasan, Additional Superintendent of Police (Special Branch) of Chittagong district said police detained the leaders and activists in overnight raids at various places of Sitakunda and Lohagara Upazilas to prevent possible acts of sabotage during country-wide blockade enforced by BNP-led 20 party alliance. Among the detainees, three were BNP activists, three Chhatra Shibir activists and three Jammat activist, the police officer added. –Our Monitor
IGP urges law-enforcing agencies to stamp out arsonists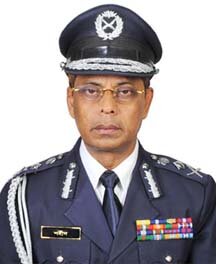 Inspector General of Bangladesh Police (IGP) AKM Shahidul Hoque on Tuesday called upon the members of the law-enforcing agencies to stamp out arsonists who are killing innocent people by using petrol bombs and engaged in subversive activities in the country. "Gear up awareness building work by forming community police committee in wards, and mahallas against the miscreants to curb militancy and terrorism to ensure peaceful atmosphere in the society, he added. The IGP was addressing a meeting of cross section of people including district community police to inaugurate the newly constructed six-storied barrack building at Narayanganj police lines Tuesday evening. The barrack was built at a cost of Taka nine crore 17 lakh to solve the housing problem of Narayanganj police. Presided over by DIG Dhaka Range SM Mahfuzul Nuruzzaman, the meeting was addressed, among others, by lawmakers AKM Selim Osman, AKM Shamim Osman, Liakat Hossen Khoka, Nazrul Islam Babu, Golam Dostogir Gazi ,Bir Protik and Advocate Hosne Ara Babli, Deputy Commissioner of Narayanganj Anisur Rahman Miah and Police Super Dr Khondokar Mohid Uddin. Later, the meeting was followed by a session of musical soiree. –Our Monitor
BNP leaders don't even listen to Khaleda's instructions: Hanif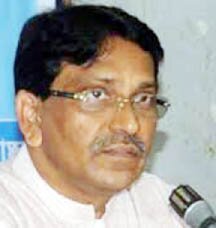 Joint General Secretary of the ruling Awami League Mahbub-ul-Alam Hanif said in Tangail on Wednesday that BNP leaders-activists don't even listen to the instructions of its chairperson Begum Khaleda Zia, not to speak of people of the country. "Only the militants and terrorists listen to her words. Militant leader Khaleda Zia's dream would never be translated into reality in the sacred soil of Bangladesh. Her dream will turn into a nightmare soon," he said. Hanif said this while speaking as chief guest at a view-exchange meeting at Dhanbari Upazila Awami League office in the district. The Awami League leader said, "BNP's siege-hartal programs are confined only in clandestine statements. People of the country don't accept siege-hartal now. Such programs have disappeared from the soil of Bangladesh. Accordingly, BNP chairperson will disappear from politics one day as leaders and activists of her party have not been accepting her leadership now." Hanif said the national polls will not be held a day before the year 2019 and the polls will be held then under Prime Minister Sheikh Hasina. "In that polls, Awami League will constitute the government again with people's mandate Inshallah," the AL joint general secretary added. Dhanbari Upazila Awami League vice-president Harun-ar-Rashid Heera chaired the meeting, also addressed, among others, by AL organising secretary Ahmed Hossain, agriculture affairs secretary Dr Abdur Razzak and Upazila AL general secretary and Upazila chairman Meer Faruque Ahmed Farid. Another report says: Railways Minister Mazibul Haque on Wednesday said BNP chairperson Begum Khaleda Zia riding on war criminals could not go to power by throwing petrol bombs and killing innocent people. "Khaleda Zia is killing innocent people by arson attacks on buses and trains as well throwing petrol bombs across the country," he said while speaking as the chief guest at a discussion in the city. Atish Dipankar Science and Technology University organised the discussion on the occasion of 95th Birth Anniversary of Father of the Nation Bangabandhu Sheikh Mujibur Rahman. Chaired by chairman of the Board of Trustee of the university Professor Dr Anwara Begum, the discussion was also addressed, among others, by vice chairman of the board of trustee M Israfil Alam, MP, joint secretary of education ministry Zikrur Reza Khanam, vice chancellor Professor Mahbubur Rahman, Trustee member Golam Sarwar Kabir, Taherul Islam Patwari, acting registrar and treasurer Dr Rafique Uddin Ahmed, and others. The minister said the BNP chairperson had committed mistake by not joining the last parliamentary elections, adding, " That was her mistake, now she is killing innocent people by throwing petrol bombs, it is also her other mistake." "In 19971 Pakistani occupation forces with the help of Razakars tried to subdue us, but they were defeated in the War of Liberation. Now the BNP would be defeated by the people," he said. –Our Monitor
Nearly 50 lakh children suffer from kidney disease in Bangladesh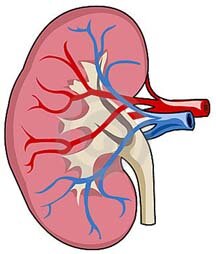 Kidney disease has emerged as a serious public health problem as nearly 50 lakh children in Bangladesh are now somehow suffering from kidney ailment, leading health experts said on Saturday. Alarming rise of kidney disease among the children is a global phenomenon and early detection can save millions of children's lives, they told a symposium on 'Difficult Nephrotic Syndrome and Paediatric Renal Transplantation' in the Shaheed Dr Milon Hall of Bangabandhu Sheikh Mujib Medical University (BSMMU). BSMMU Vice Chancellor Prof Dr Pran Gopal Datta, Eminent Child Specialist Prof MR Khan, Kidney specialist Prof Md Habibur Rahman, among others, addressed the symposium with Chairman of Department of Paediatric Nephrology of BSMMU Prof Golam Muin Uddin in the chair. Medical professionals from home and abroad and students of different medical colleges attended the symposium. Prof Golam Muin Uddin said "About 5 to 7 percent of children attending paediatric outpatient clinic have renal problem. A significant number of our admitted patients also suffer from resistant nephritic and ultimately develop chronic kidney disease, hypertension, heart problems and suffer from early loss of life." Worldwide the majority of individuals with early stage of kidney disease remain undiagnosed, he said adding whereas prevention and early detection can reduce morbidity and mortality from these diseases. Prof Habibur said approximately 10 percent people in the world suffer from chronic kidney disease and of them, half the population aged 75 and above is affected by chronic kidney ailment. High blood pressure and diabetes cause kidney disease. Healthy experts said birth defects and hereditary diseases are the leading causes of kidney failure of children and common symptoms for children are swelling of the hands and feet and puffiness around the eyes. Other major symptoms include lack of or decrease in appetite, decreased or increased frequency of urination, long-lasting changes in the color of the urine such as unusually dark or red, flu-like symptoms such as nausea, vomiting, weakness, fatigue, loss of appetite, stunted or poor growth as compared to similar age group peers. Kidney Specialist Dr Sohely Ahmed Sweety said, "In Bangladesh, nearly two crore out of 16 crore people are suffering from kidney disease and the figure indicates a sharp rise of the disease." Dr Sohely, also convenor of Save Life Foundation and Gift Life Foundation, said kidney ailment is a silent killer disease as symptoms of the disease become visible when 50 per cent kidneys are destroyed. She said, "We can prevent kidney disease easily, if we become aware of keeping our kidney healthy by taking some preventive measures including having adequate water daily, controlling high blood pressures, diabetics and overweight." –Our Monitor
Safe drinking water for making a healthier nation stressed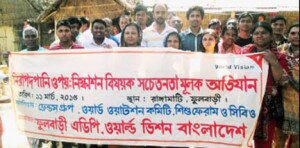 Speakers at an awareness building campaign have stressed for ensuring safe drinking water, hygienic sanitation and improved sewerage facilities to reduce water borne diseases in rural areas for building a healthier nation. They were addressing launching ceremony of the campaign on 'Safe Drinking Water and Sewerage Systems' in Ward No. 3 of Aladipur union in Fulabri upazila of Dinajpur on Wednesday to make the ward totally sanitised by April next. The WATSAN Committee of Ward 3 of Aladipur union with assistance of Fulbari Area Development Programme (ADP) of World Vision Bangladesh (WVB) organised the campaign. Local community-based organisations 'Friends Group', 'Nabojagaran Shishu Forum' and 'Bhorer Alo' extended cooperation in launching the campaign through bringing a rally in Ward 3 to create mass public awareness on the issues. A total of 112 members of the WATSAN Committee of Ward 3 of Aladipur union, Shishu Forum and local community-based organisations participated in the rally that paraded different rural roads in the localities. With Programme Officer of Fulabri ADP of WVB Mrs Pallabi Murmu in the chair, Member of Ward No-3 of Aladipur union Sirajul Islam attended the campaign launching ceremony as the chief guest. Vice-president of Friends Group Abdul Mazid Talukder, General Secretary of 'Bhorer Alo' Shyamoli Rani, General Secretary of 'Nabojagaran Shishu Forum' Hanshi Rani and Nutrition Promoter for Aladipur union Shefali Khatun were present as special guests. The speakers put special emphasis on coordinated efforts of all people in making the campaign successful through creating public awareness on the essence of pure drinking water, hygienic sanitation and improved sewerage systems for the rural people. They highly lauded the huge improvement in rural life standard following the success achieved in sanitation, pure drinking water and healthcare services in recent years in maintaining clean environment and good hygienic condition. They called for launching social movement to root out waterborne diseases like diarrhea, cholera, dysentery, hookworm and ringworm from Ward No-3 through ensuring pure drinking water, hygienic sanitation and sewerage facilities for every family. The chief guest stressed for GO-NGO efforts in creating public awareness on health, hygiene, sanitation, personal hygiene, using safe drinking water and sewerage systems to achieve cent percent sanitation in Ward3 by April next.. After the end, the participants were provided training on proper methods of hand washing, importance of hygienic latrines, benefits of pure drinking water and maintaining cleanliness to reduce diseases in building a healthier nation. –Our Monitor
Faridpur, Mymensingh and Comilla to be made divisions: PM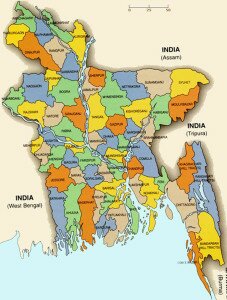 Prime Minister and Leader of the House Sheikh Hasina on Wednesday said her government has taken a decision to make three more administrative divisions in the country for further accelerating overall development in those areas. "We have decided to make three more (administrative) divisions side by side with the existing seven divisions for further accelerating development and ensure law and order situation. The divisions would be greater Faridpur, greater Mymensingh and greater Comilla," she said. "We have taken the decision to keep consistency with the population," she said adding, with the creation of new divisions, people's tendency to go to the capital would be reduced side by side with development of the communication system. The Prime Minister said this replying to a question from Jatiya Party lawmaker Kazi Feroz Rashid in the House during her question answer session. Sheikh Hasina said the Chittagong division would remain comprising Chittagong, Chittagong Hill Tracts and Cox's Bazar districts. "The Faridpur division would be created comprising the five districts of greater Faridpur, while Comilla division would be created consisting Comilla, Chandpur, Brahmmanbaria, Laxmipur and Noakhali districts. About the inclusion of Feni district, the Prime Minister said: "We will have to discuss that matter where we will place Feni-whether in Chittagong or Comilla." With a smile in the House, she said none want to accept Feni as a militant leader has emerged there. She, however, cleared as to what is the fault of the people of Feni and observed that Feni could be given to Comilla division due to its geographical location. The Prime Minister noted that Father of the Nation Bangabandhu Sheikh Mujibur Rahman created 60 districts from 19 districts for decentralization of the governance and expansion of public services up to the far flung areas of the country. "Following his footprint, we are creating more administrative divisions with a view to decentralizing governance, strengthening local government bodies and providing better facilities to the people," she said. Spelling out her government's steps for the development of the country, including greater Mymensingh, Comilla and Faridpur, the Leader of the House said the government has taken a plan to set up at least one university in every district. "We are establishing university, training institute in every district… we are engaged in the welfare of the people," she said. –Our Monitor
Matlub begins poll campaign as FBCCI presidential candidate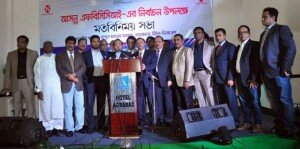 Nitol-Niloy Group Chairman Abdul Matlub Ahmad began his election campaign as a Presidential candidate for the ensuing election of Federation of Bangladesh Chambers of Commerce and Industry (FBCCI). He began his poll-oriented activities at an opinion exchange meeting organized at Hotel Agrabad in the port city of Chittagong on Wednesday. He reached Chittagong in the afternoon of the day accompanying near about 100 leaders of different chambers from the capital city Dhaka. Business tycoons of the port city welcomed him heartily presenting flowers amid clapping. After that he was taken in a motorcade to Hotel Agrabad where he exchanged opinion with business leaders of the city. Wide presence of the port city business personalities at the opinion exchange meeting and their sincerity in expression mean that they want him (Matlub) as the top leader of the FBCCI, Abdul Matlub Ahmed told journalists and hoped that this will inspire him to work for development of the country. In reality, FBCCI is a national institution to work for contry's development. He mentioned Indian instance and of other countries where businessmen worked in such a way that their trade-related organizations earned highest place of honor and fame, Matlub added. The Nitol-Niloy Group Chairman expressed his long-time dream to build FBCCI as such a global standard institution and said that if he can become president of the organization he will work for lowering the interest rates of bank loans for the businessmen to a single digit, associate all directors broadly with its activities and arrange separate place for the leaders there to sit together for discussing various problems and find out solutions. Abdul Matlub Ahmad further said that he will lay importance on solving the existing problems between the business community and the government on a priority basis and try to build up industrial cities in all districts in private sector. Our main slogan will be 'development'. Activating the standing committees of FBCCI and approaching their proposals to the government, we shall try to build up Chittagong as a modern industrial city, Matlub Ahmad said. Multi-storied stockyard will be built for the imported vehicles and a special tourist zone will be established in Chittagong, he declared. With Abdul Matlub Ahmad in the chair, the opinion exchange meeting at Hotel Agrabad was addressed, among others, by Chittagong Chamber President Mabub-ul Alam and Chittagong Metropolitan Chamber President Alhaj Khalilur Rahman. They expressed their support to Nitol-Niloy Group Chairman as the President candidate for FBCCI election. Near about 100 business leaders coming from different parts of the country attended the opinion exchange meeting. –Special Correspondent
Build a non-communal Bangladesh: Shirin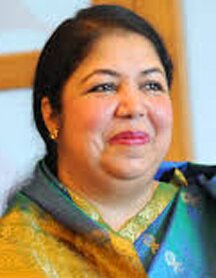 Speaker of Bangladesh Jatiya Sangsad (parliament) Dr Shirin Sharmin Choudhury handed over the Atish Dipankar, Agrasar and Bishudhananda Peace Gold Medal, 2015 to the 11 recipients at a function in Dhaka on Monday. Dhaka University VC Dr AAMS Arefin Siddique, ATN Bangla Chairman Dr Mahfuzur Rahman, Ven Phrakru Samu Khaman Salangag of Thailand, Zhukang Tu Dengkezhu of Tibet and Man Hee Lee of Korea received the Atish Dipankar Peace Gold Medal, 2015. Dr Hasan Mahmood, MP, Vassula Ryden of Greece and Lion MK Basar got Agrasar Peace Gold Medal 2015 while Md Fazlul Haq, Dr Kazi Ali Hasan and Manoranjan Ghoshal received Bishudhananda Peace Gold Medal 2015. Speaking at the ceremony as chief guest, Speaker of the Jatiya Sangsad Dr Shirin Sharmin Choudhury said it is important to show respect to all religions for establishing a non-communal Bangladesh. "Respect to other religions helps create compassion, brotherhood and unity which are crucial for establishing a non-communal Bangladesh," said Dr Shirin Sharmin Choudhury who is also the chairperson of the executive committee of the Commonwealth Parliamentary Association (CPA). The Speaker urged all to work together to materialise the dream of Bangabandhu aiming to build a non-communal 'Sonar Bangla'. –Our Monitor
No space for militancy in Bangladesh: DG RAB
NHRC expresses concern over ongoing hostility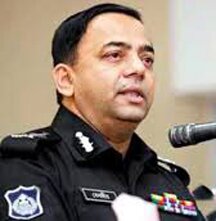 Benazir Ahmed, Director General (DG) of Rapid Action Battalion (RAB), said in Dhaka on Tuesday that no breathing space will be given for militancy in the country. "RAB personnel have been put on high alert to stop rise of militancy cashing in the volatile situation that has been prevailing in the country," he told a press briefing at the forces headquarters in the capital city after watching three separate drills of RAB members. "If necessary snake-hood and poison-tooth of the militancy will be broken down completely," he added. Additional DGs of RAB Col Ziaul Ahshan and Col Aftab Uddin Ahmed, legal and media wing director Mufti Mahmud Khan, and its intelligence wing chief Lt Col Abul Kalam Azad, were present at the briefing. "Training is a continuous process and it is necessary for augmenting professional efficiency of the elite force. We will arrange regular training for RAB personnel," the RAB chief further added. Another report says: National Human Rights Commission (NHRC) of Bangladesh on Tuesday expressed its deep concern over ongoing hostility in the country. Through a media release, the commission said it expressed its deep concern over Monday's incidents of petrol bomb attack and setting a truck on fire in Rangunia of Chittagong, three vehicles in Bogra, causing injury to six people by crude bomb attack in Dhaka and inflicting burn injuries to 10 persons including two children by crude bomb attack in Sylhet. The release said hostility or terrorist acts are not acceptable. The commission observes that hostility or terrorist acts are threatening human rights. The commission called for ensuring due punishment under legal action for those who are involved in hostility. "The state will have to ensure rights to live and livelihood to its all citizens. In this regard, the state will have to take affective steps by following international rules and regulations regarding human rights," the release said. The commission urged all sides to keep tolerance for the sake of human rights. –Our Monitor
RU Shibir leader killed in gunfight
76 arrested in Khulna, Chittagong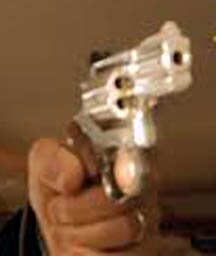 A Rajshahi University Chattra Shibir leader was killed in a gunfight with the police in Rajshahi Thursday night. The deceased was identified as Shahabuddin, 24, a local leader of Chattra Shibir. Alamgir Hossain, OC of Motihar Thana said Shahabuddin, a fourth year student of Crop Science Technology Department of the University, was killed and two others were critically injured in gunfight when they threw cocktail on police at Samsadipur area, some 2 kilometres away from the university, at around 1am Thursday. The two others have been admitted to the Rajshahi Medical College Hospital (RMCH). Police filed a case in this connection. Police in separate drives here arrested at least 47 people including six Shibir activists and one BNP activist on different charges from different parts of Khulna city in the last 24 hours. Additional Commissioner of Khulna Metropolitan Police (KMP) Moniruzzaman Mithu said that at least 40 people were arrested in different cases while seven shibir and one BNP activist were arrested on charge of subversive activities during the ongoing countrywide blockade and hartal enforced by BNP-led 20-party alliance. The six Shibir men are Imran, 18, Mustafiz, 22, Hussain, 20, Sohel Tanvir, 18, Golam Azam, 28, Johurul, 20, and BNP activist Nazrul Islam alias Nazu, 27. Moniruzzaman said drive against terrorists, bombers, criminals who are engaged in subversive activities will continue. Chittagong district police in a series of drives detained 29 activists of BNP-Jamaat-Shibir from different upazilas of the district on Thursday night and Friday. Naimul Hasan, Additional Superintendent of Police (Special Branch) of Chittagong district said they detained 29 activists at various places of Mirsari, Sitakunda, Lohagara and Satkania Upazilas. Among the detainees, 13 were Jamaat activists, four Islami Chhatra Shibir activists and 12 BNP activists, the police officer said adding that they were detained to prevent possible acts of sabotage during country-wide blockade enforced by BNP-led 20 party alliance. –Our Monitor
PM for vigilance on bank transactions to check terror financing

Prime Minister Sheikh Hasina on Thursday asked the banks and financial institutions to identify the financers of militant and destructive activities and strictly monitor the bank transactions to check terror financing. In a meeting with the officials of the Ministry of Finance at Bangladesh Secretariat in Dhaka on the day she said the patrons of terrorist and militant activities are still using the banks while transferring money at home and abroad. "So, all bank transactions should be closely monitored and the terror financers should be identified as they are out to destroy the very existence of the country through unleashing reign of terror and militant activities," she said. The prime minister came to the ministry as part of her plan to visit every ministry to bring dynamism in their activities. Finance Minister Abul Maal Abdul Muhith also spoke on the occasion attended by senior secretary of the ministry Mahbub Ahmed and heads of different divisions and institutions under the ministry. Sheikh Hasina urged the countrymen to resist the destructive activities of BNP-Jamaat observing that only public fury can prevent the parties from doing evil activities. "People are aware about the destructive activities of BNP-Jamaat targeting innocent people and country's economy. People have started resisting these unruly activities and only public wrath can prevent BNP-Jamaat from riding on anarchy," she said. Sheikh Hasina said, "We have a commitment to the nation as we have liberated the country. It's our responsibility to make the country self-reliant economically and as a dignified nation. We operate the country keeping this in mind." The prime minister said people are worried about the incidents perpetrated by the BNP-Jamaat. "In the name of politics they are carrying out destructive activities including killing, petrol bomb attack and causing harm to economy which have crossed all limits," she added. "They do politics in the name of Islam, but they are pushing the country to a complete destruction through conducting such activities which Islam never supports," the prime minister said. Sheikh Hasina said BNP have no sympathy for the people as the party has no sacrifice for creating the country. "They have got it at the cost of others. BNP has emerged as a political party illegally in the aftermath of the killing of Bangabandhu," she said. On the other hand, she said, "Jamaat-e-Islami was the collaborator of the occupation force and responsible for putting forth our mothers and sisters to the hands of the Pakistani force to meet their lust, committing crimes against humanity during the War of Liberation." So, the parties don't have any responsibility to protect the country or making country's future, she said adding "BNP-Jamaat only know how to amass wealth through corruption and push the country to destruction." She said: "Certainly we don't see their any interest for people or country's development if they come to power. It's their character." The PM said the government is making its best to bring the current unruly activities of BNP-Jamaat under control. After the meeting the prime minister received donation of Taka six crore from nine state-run banks and financial institutions given to the Prime Minister's Fund for treatment and financial support to the victims of the ongoing terror activities of BNP-Jamaat. The banks and institutions are Sonali Bank, Janata Bank, Agrani Bank, Rupali Bank, Bangladesh Development Bank, Investment Corporation of Bangladesh, Sadharan Bima, Jiban Bima and Bangladesh Security and Exchange Commission. Finance Minister Abul Maal Abdul Muhith handed over the cheques of the donations to the prime minister on behalf of the banks and financial institutions, PM's Press Secretary Shameem Chowdhury said. Prime Minister Sheikh Hasina said the scale of recent violence of BNP and Jamaat is tantamount to crime against humanity. BNP and Jamaat are creating social and political troubles to hinder the country's ongoing success. She said Bangladesh's economy is now better than ever before and in all index the country is progressing at a faster pace. The government has been implementing many fast-track projects to expedite the economic development. Laying importance on peaceful political situation, the PM said Bangladesh would have been a developed country much before than other countries in this region if the country could on the track that Bangabandhu had initiated after independence. She said military rulers started ruining country's economy through capturing power in 1975. Awami League put the economy on right track again after taking office in 1996. Bangladesh is now a model of development to world community as Awami League government followed progressive and pragmatic economic policy during its last two tenures, she said. Sheikh Hasina sought support of the officials of the finance ministry in implementing the fast-track projects saying they have to play a responsible role in mobilize fund to implement those projects within the stipulated time. She thanked the officials for keeping up the country's economic mobility despite global economic crisis and said the size of the budget has been increased to Taka 2,50,506 crore this fiscal year from Taka 61,057 crore in 2005-2006. Enlargement of the budget has expedited the country growth and reduced the poverty and economic disparity as well, she said. Pointing out her government's vision to reduce country's poverty rate to 10 percent by next four years, the prime minister said none would undermine Bangladesh as a poor country if "we can achieve goal and stamp out extreme poverty from the society". Sheikh Hasina said Bangladesh is becoming independent in every sector. The purchasing capacity of the people has been increased while employment opportunities also increased. Five crore people could elevate their position from low income to medium income level. Overall poverty rate has been reduced to 24 per cent while extreme poverty rate reduced to 11 per cent, the prime minister said. She said BNP and Jamaat are destroying the property of the country and killing innocent people when Bangladesh is on progress constantly. Their prime goal is to push the country backward. In 1971, they carried out genocide on Bengali people and now innocent people are falling victims to their violence, she added. — Our Monitor (Photo: PID)
'Doa mahfil' for KCC mayor held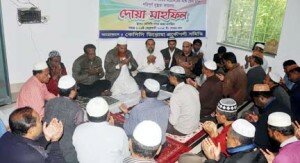 Khulna City Corporation Diploma Prakoushali Samity organized a 'doa mahfil' for quick recovery of Mohammad Moniruzzaman, Mayor of Khuna Coty Corporation (KCC). It was organized after Zohr prayer at the Nagar Bhaban Mosque in Khulna. Imam of the mosque Alhaj Hafez Mowlana Habibullah conducted the munajat for early recovery of the ailing mayor. Councillors of KCC, officers and employees took part in the doa mahfil, says a KCC press release.
PM lays foundation of 'Pani Bhaban' in Dhaka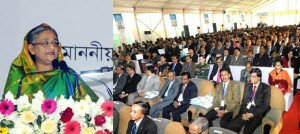 Bangladesh Prime Minister Sheikh Hasina on Saturday asked the water resources ministry to take more effective steps for recovering the slain rivers around the capital. She hoped that the ministry would be more active for water resources management, protection of the rivers and tackle the climate change impacts as well as playing more dynamic role to protect people from flood, drought, over precipitation, storm and water surge. The prime minister said this while laying foundation of 'Pani Bhaban', the head office of the Bangladesh Water Development Board, at Dhanmondi in the capital city on the day. On the occasion, the PM also laid foundation stone of the head offices of Centre for Environmental and Geographic Information Services (CEGIS) and Institute of Water Modeling (IWM) which would be constructed at city's Agargaon and Mirpur area. The prime minister said CEGIS and IWM, two important wings of the Water Resources Ministry have immense role in preparing plans and management of the country's natural resources efficiently. The projects would materialize a long-run demand of the officials and employees of the Water Development Board, she said hoping that it would bring dynamism in the activities of the ministry. Bangladesh Institute of Water Modeling (IWM) provides world-class services in the field of Water Modelling, Computational Hydraulics and Allied Sciences for improved integrated Water Resources Management. While Bangladesh Centre for Environmental and Geographic Information Services (CEGIS) is a public trust to support the management of natural resources for sustainable socio-economic development using integrated environmental analysis, geographic information systems, remote sensing and information technology. Minister for Water Resources Anisul Islam Mahmud presided over the function while state minister Mohammad Nazrul Islam Bir Pratik, chairman of the Parliamentary Standing Committee on Ministry of Water Resources Ramesh Chandra Sen and secretary of the ministry Dr Zafar Ahmed Khan spoke, among others, on the occasion. Pointing out the initiative taken by her government for capital dredging of the rivers, the prime minister said maintenance dredging of the rivers should be carried out every year to keep the flow of the rivers normal. Sheikh Hasina said her government has taken measures for revival of the rivers surrounding Dhaka, stop their pollution and stop surge of industrial sludges into the rivers. Water Development Board is implementing a project for dredging of the Pungli, Dhaleswari, Bongshee and Turag rivers to improve navigability of the Buriganga and Turag rivers, she said. The PM said IWM is the country's lone mathematical modeling service providing organization which is making contribution to the management of water resources very effectively. Mathematical modeling of Bangabandhu Bridge is a significant work of the IWM, she said adding that the institute is now conducting study on Teesta Barrage Project, Ganges Barrage Project, Padma Bridge Project and a project for excavation of the rivers surrounding Dhaka to bring water from the Jamuna River to improve their navigability. IWM is also contributing in the carrying out mathematical modeling study of the Ganges River, topographical and physical feature survey and mapping for construction of the Rooppur Nuclear Power Plant, she said. Side by side, the PM said, the IWM is playing significant role in flood forecasting, preparing a master plan for water supply in Dhaka, finding sources of pure drinking water in 148 pourasabhas, waste and sewerage management. The services of the institute have brightened the country's image in India, Malaysia, Tajikistan, Philippines, Cambodia and Nepal, she said. Terming the rivers as the blood vessels of riverine Bangladesh, Prime Minister Sheikh Hasina said the river should be kept alive for very existence of Bangladesh. She recalled the contribution of the officials and employees of Bangladesh Water Development Board in the struggle for country's freedom saying at the call of Bangabandhu in his historic speech on March 7, 1971, they joined movement of non-cooperation and war of liberation against the Pakistani rulers. After the independence, she said Bangabandhu has taken many historic steps for development of water resources. Bangabandhu constituted the Board in 1972 giving responsibility for development of the water resources, irrigation, flood control and drainage system in the country. She said the Awami League government, after taking office in 1996, adopted as many as 168 projects under the Board and completed 67 projects. "Next BNP government suspended execution of the other projects when they assumed power in 2001," she mentioned. Listing the projects of Awami League government for development of water resources, the Prime Minister said the government formulated the National Water Policy in 1999 and the National Water Resources Plan in 2001. Historic 30-year Ganges Water Sharing Agreement ensured minimum water flow during lean period from 1997. She said the Awami League government established Bangladesh Haor and Waterbody Development Board in 2000 to improve the living condition of two crore people of haor areas. Sheikh Hasina said her government had completed the dredging of the Gorai River in 2000. But the river filled with siltation against over the years because of inertia of the BNP-Jamaat government to maintain its navigability, causing salinity problems in the southern part of the country including Sundarbans. Underlining the steps taken by her government for regional cooperation to resolve the water problems of the common rivers of the region, Prime Minister Sheikh Hasina said Bangladesh and India signed "Framework Agreement on Cooperation for Development". A tripartite working group is working for water management in the Ganges-Brahmaputra basin, undertake and implementation of hydro power projects, she said. Sheikh Hasina said her government constantly trying for signing of the Teesta Water Sharing Agreement and experts are working for framing the draft of the water sharing agreement of the Dharala, Monu, Muhuri, Khawai and Gomti rivers. Focusing on the country's current political situation, the Prime Minister said when the present government is taking forward the country, BNP and its cohorts under the banner of 20-party combine started killing people and destroy peace. After the general election in 2014, Bangladesh was running peacefully. But BNP chairperson became envious when news came in the newspapers that Bangladesh is ahead of Pakistan in all indexes. After publication of the news BNP leader and her cohorts who do not wants progress of Bangladesh, came up with the destructive programs to obstruct country's prosperity. She said people hoped that BNP would withdraw its 'siege program' considering the convenience of the SSC examinees. "Instead of that they declared 'more tough program' (hartal) so that the student can not appear at the examinations," she said. The 20-party combine has turned into a 'poisonous abscess' for the nation, she said urging people to forge unity being imbued with the spirit of the War of Liberation and resist the evil force. –Our Monitor (Photo: PID)
Half of food items sold on streets are contaminated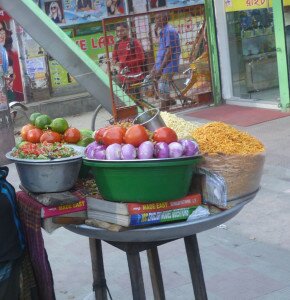 More than 50 per cent of food items and beverages sold on city streets are found contaminated with various groups of bacteria called coliform, said a study. "More than 50 pc street foods and beverages are contaminated by coliform while more than one- third street foods are unhygienic by faecal pathogen (E coli)," said the study. The International Centre for Diarrhoeal Disease Research, Bangladesh (ICDDR,B), on Sunday unveiled the information at a program at its Sasakawa Auditorium in city's Mohakhali area. ICDDR,B conducted the study titled 'Behavioral Intervention of Street Food Vendors for Strengthening Street Food Safety in Dhaka City, Bangladesh' with support from the Grand Challenges, Canada and in collaboration with the DSCC, Food and Agricultural Organization, RFL Plastics Ltd, and Bangladesh Consumers Association. State Minister of LGRD and Cooperative Moshiur Rahman Ranga was the chief guest at the program while Executive Director of ICDDR,B Professor John D Clemens, Dr Shah Nawaz were also present with ICDDR,B Deputy Executive Director Dr Abbas Bhuiya in the chair. Ranga said, "Government will implement the Safe Food Act, 2013 soon to stop widespread food adulteration in the country." Regarding the purity of WASA water he said, "I can say water of WASA is 100 per cent pure to drink and there is no contamination." "Hands of 88 per cent vendors are stained with germs and about two thirds of the vendors carry bacteria in hand while preparing foods," said Associate Scientist of ICDDR,B Dr Aliya Naheed, who led the study. Speakers at the program underscored awareness of both vendors and customers to avoid unhygienic foods. Faecal pathogen (E coli) is a sort of coliform, a group of bacteria found in the human or animal intestinal tract, and may cause health hazards like bloody diarrhoea, stomach cramps, vomiting and occasionally, fever. This can also cause pneumonia, other respiratory illnesses and urinary tract infections, according to health experts. The study tested different food items of 115 street vendors in Dhaka South City Corporation (DSCC) area between December 2013 and October 2014. –Our Monitor (Photo: Selim Patwary)
Six projects involving Tk 1,031cr approved in Bangladesh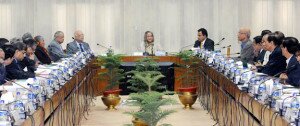 Bangladesh government will set up a new dual gauge rail line on Dhaka-Narayanganj section for better transportation of passengers and goods to and from the capital city. Under the project, 21.50 kilometer long dual gauge rail line would be laid, which will enable movement of 76 trains daily to carry some 93,000 passengers. The approval came from Tuesday's meeting of the Executive Committee of the National Economic Council (ECNEC) held at the NEC conference room in the city's Sher-e-Banglanagar with ECNEC chairperson and Prime Minister Sheikh Hasina in the chair. Planning Minister AHM Mustafa Kamal, after the meeting, told reporters the ECNCE approved a total of six development projects with an outlay of 1,031crore including setting up of a new dual gauge rail line involving Taka 378.66crore. "Of the total project cost of Taka 1,031 crore, the government will provide Taka 695.62crore from the national exchequer while the remaining Taka 336.05crore will come as project assistance," he added. The minister said among the six projects, two are new while four are revised projects. State Minister for Finance and Planning MA Mannan was present at the briefing. The new dual gauge rail line on Dhaka-Narayanganj section , would be set up in parallel with the existing meter gauge rail line. Of the total cost of Taka 378.66crore for laying dual gauge rail line, the Planning Minister said the government would provide Taka 129.11crore while Japan would provide the remaining Taka 249.55crore as grant. The Ministry of Railways will implement the project by June 2017. "Once the project is implemented, some 76 trains would be able to carry about 93,000 passengers on this busy railway route per day," said Kamal. The ECNEC meeting also gave nod to the project titled "Construction of Labour Tower" involving Taka 63.06crore under which a 25-storey building would be built on city's Syed Shaheed Nazrul Islam Avenue on 20 decimals of land, which would also be the tallest government building, to be implemented by the Ministry of Labour and Employment by December 2017. The other projects approved in the meeting are Development of Pahartoli Workshop, 1st revised with Taka 217.89crore, construction of three PC Girder Bridges on Sirajganj-Kazipur-Dhunat road (Shaluabhita, Paikortoli and Ghorachara) and building of super structures on the existing three Bailey bridges (Noilsapara, Fakirtala and Sonamukhi), 1st revised with Taka 49.47crore, Technology Development of generating solar power with low cost, 1st revised with Taka 27.78crore and establishment of 11 secondary schools and six colleges at Dhaka Metropolis, 2nd revised with Taka 294.81crore. –Our Monitor (Photo: PID)
AL never came to power through coup: Ashraf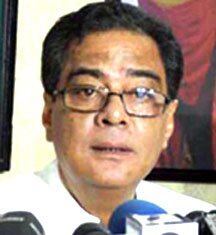 Awami League General Secretary and LGRD Minister Syed Ashraful Islam said in Narsingdi on Wednesday that Awami League is the only political party that did not come to power through a military coup. "Awami League never came to power through conspiracy although Field Marshal Ayub Khan, General Ziaur Rahman and General Hussain Muhammad Ershad in military uniform grabbed state power and floated political parties through conspiracies-coups," he said. Pointing at BNP chairperson Begum Khaleda Zia, the Awami League leader said, "Don't forget that your husband (Ziaur Rahman) came to power in the darkness of night masterminding a military coup." Syed Ashraf said this while speaking as the chief guest at the triennial council of District Awami League (AL) at Musleh Uddin Bhuiyan Stadium in the district headquarters. District AL president and administrator of the District Council Advocate Asaduzzaman chaired the council. It was also addressed, among others, by AL organising secretary Ahmed Hossain, former state minister for housing Advocate Abdul Mannan Khan, women's affairs secretary Fazilatunnessa Indira, health and population affairs secretary Dr Badiuzzaman Bhuiyan Dublew, state minister for water resources Lt Col (Retd) Md Nazrul Islam Heeru, Advocate Nurul Mazid Humayun, MP, state minister for jute and textiles Mirza Azam, AL central working committee member Enamul Haque Shamim, Awami Juba League general secretary Harunur Rashid and Nazrul Islam Babu, MP. Syed Ashraf said, "Awami League is not merely a political party, it's a family too. No political party in the world had to go through political persecution like it. Awami League made history getting overwhelming majority in the polls and liberating the country in a nine-month war. It was possible only for people's deep trust and faith in party's leadership and ideologies." He told Begum Khaleda Zia: "Awami League did not subtract you from the January 5 parliament polls. Rather, you were invited to participate in the polls. But, you created anarchy across the country in a bid to thwart the polls in vain." –Our Monitor
Elaborate program to observe Int'l Mother Language Day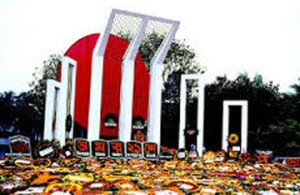 Bangladesh government has drawn up an elaborate program to observe the immortal Ekushey February and International Mother Language Day on February 21 in a befitting manner. The program was taken at an inter-ministerial meeting convened by the Cultural Affairs' Ministry here on Monday. Minister for Cultural Affairs Asaduzzaman Noor, MP, presided over the meeting held at Shilpakala Academy in Dhaka. Cultural Affairs Secretary Dr Ranjit Kumar Biswas, Director General of Shilpakala Academy Liakat Ali Lucky, Director General of National Museum FayzulLlatif Chowdhury were present at the meeting. Representatives of Dhaka University, Dhaka City Corporation, Foreign Ministry, Mass Communication Department, Dhaka Metropolitan Police, RAB, DGFI, NSI, Air Force, Cabinet Division, Bangla Academy, Lok Shilpa Foundation and Jadughar joined the meeting. According to the program, the day will be a public holiday. After one minute past midnight, people of all walks of life will pay tribute to the Language Martyrs by placing wreath at the altar of the Central Shaheed Minar in Dhaka and other Shaheed Minars across the country. The national flag will be hoisted half-mast on all government, semi-government and autonomous organization buildings as well as private establishments including schools, colleges, universities and other education institutions. Important road islands of Dhaka city will be decorated by festoons with Bengali alphabets. Arrangement will also be made for necessary lighting of the roads leading to Azimpur Graveyard from the Central Shaheed Minar on the night of February 21. Special prayers will be offered at mosques, temples, churches and other places of worship. Offering of Fateha and Qurankhwani will be held at Azimpur Graveyard to pray for eternal peace of the departed souls of the Language Movement Heroes. Newspapers will publish special supplements highlighting the significance of the day. Besides, BTV, Bangladesh Betar, Bangladesh Sangbad Sangstha (BSS) and other TV channels, and radio stations will publish and air special programs. The day will be observed at Bangladesh missions abroad through various programs. Memorial meetings on the Language Martyrs, seminars, cultural functions, recitation from poems and handwriting competition will also be held marking the day. Speaking on the occasion, Cultural Affairs Minister Asaduzzamn Noor called upon all concerned to work together to observe the day smoothly. He also directed the law-enforcing agencies to remain alert in maintaining law and order across the country. The Immortal Ekushey was recognized as the International Mother Language Day as the then Awami League government took a timely step at the Special Assembly of the UNESCO on November 17 in 1999. The member countries of UNESCO will also observe the day as the "International Mother Language Day" in recognition of the Bengali nation's supreme sacrifice to the cause of the mother tongue. –Our Monitor
'Govt would be very tough to stop killing'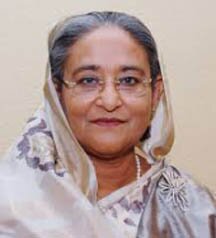 Holding BNP-Jamaat terrorists responsible for killing a female schoolteacher in Noakhali and burning another female schoolteacher in Dhaka, Prime Minister Sheikh Hasina on Tuesday warned that her government won't allow such incident further and would be very tough whatever is needed to stop such a heinous crime. "I have no language to condemn the crime the BNP-Jamaat has committed. They are responsible for the tragic death of the schoolteacher in Noakhali," she said. Calling upon BNP-Jamaat to refrain from resorting to such crimes, the prime minister said: "We won't tolerate such violence further and we would be very tough as much as it is possible to stop such crimes." The PM issued this strong warning at a function at her official Ganobhaban residence in Dhaka Tuesday morning. The function was arranged on the occasion of the publishing of results of this year's Primary School Certificate (PSC), Junior School Certificate (JSC) and their equivalent examinations. Education Minister Nurul Islam Nahid and Primary and Mass Education Minister Advocate Mustafizur Rahman formally handed over the results to the Prime Minister at a simple ceremony. From the same function, the prime minister also inaugurated the textbook distribution program across the country. The PM said those who committed such heinous crimes in Noakhali and Dhaka must be tracked down and they will be given exemplary punishment. "We don't want such destructive act…nobody wants it. We must find out the culprits and hold their trial Insha-Allah to stop such brutality," she said. There is no justification for staging such incidents when the people of the country remain in peace and comfort, Sheikh Hasina added. "I don't know in which logic the BNP-Jamaat enforced hartal on Monday. What they gained by killing a (female) schoolteacher and burning another teacher," she posed a question. She also asked what were their achievements except snatching the life of a schoolteacher, burning another teacher and vandalism from yesterday's strike. "They got no gain from Monday's hartal. Why this type of destructive act? It is very regrettable if their movement means killing and burning people," she said, adding why they would make an attack on an innocent female schoolteacher? Referring to the violent acts unleashed by BNP-Jamaat throughout the year in 2013, Sheikh Hasina said a girl student lost her eyes in Chittagong as the BNP-Jamaat terrorists hurled bombs on her. "In the name of movement to resist the January 5 polls, the BNP-Jamaat cadres burnt numerous people to death and torched and vanadalized 584 schools across the country. They even made attacks on teachers and students," she said. "Unleashing such violence before the polls, what they could do? The elections were held and they could not resist the polls. Why they embarked again in killing of the people?" The prime minister said if BNP-Jamaat ally has good programs and works they can publicize those, tell the people and realize public support. "But they cannot realize the public support as the people are much aware of them," she said. "So, I would like to ask the BNP leader to refrain from destructive acts and let the people remain in peace and comfort," she said. Spelling out her government's various steps for development of the education sector, the prime minister noted that her government has given top priority to education to develop the country. –Our Monitor
PM is very sincere for empowering women, says health minister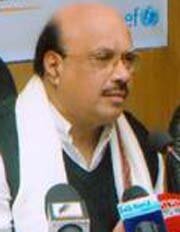 Awami League presidium member and Health and Family Welfare Minister Mohammad Nasim on Wednesday said Prime Minister Sheikh Hasina has been working relentlessly for empowerment of women. "Sheikh Hasina is very sincere for empowerment of women. She has been creating scope for women in accordance with their competence so that they no longer feel neglected in the society," he said. Mohammad Nasim said this while speaking at a roundtable discussion on 'Participation of women in the leadership of political parties' at the office of the daily Prothom Alo at Karwan Bazar in the city. The senior Awami League leader said, "Sheikh Hasina also wants empowerment of women like her illustrious father Bangabandhu Sheikh Mujibur Rahman and for this she has been playing a significant role for advancement of women. She has also been creating scope for women in all the sectors." Calling upon all political parties to work together for advancement of the country's womenfolk, Mohammad Nasim said, "If all the political parties work together for women's empowerment, there will be advancement of the country's womenfolk. The country's womenfolk are no more lagging behind now. They have been contributing in various fields of the society. So, all the political parties should work with sincerity in this regard." Stressing the need for creating scope for women in accordance with their competence, the minister said, "We have to remove the attitude of male domination in the society first creating ample scope for women in various fields." BNP chairperson's adviser Dr M Osman Faruque said, "Women should be given scope in all the sectors and only the political parties will to ensure women's empowerment will not work." Awami League presidium member Dr Nuh-ul-Alam Lenin said, "The women leaders in the political parties have to play a prominent role in changing political culture and mentalities inside their own parties." Former Chief Election Commissioner ATM Shamsul Huda said, "It will not serve the purpose if women are included in different positions only, scope should be created for them so that they could discharge their responsibilities properly. They have to be entitled with authority." Lawmaker Nurjahan Begum Mukta said a cell should be constituted to monitor whether inclusion of 33 percent women representation in committees of the political parties is carried out in accordance with the provision of the Election Commission. The daily Prothom Alo organised the roundtable discussion in which BNP vice-chairman Begum Selima Rahman, Jatiya Mahila Dal secretary general Shirin Sultana, a teacher of North South University Prof Dilara Chowdhury, Democracy International's chief of party KT Crock and chairman of the Women and Gender Studies Department of Dhaka University Tania Huq were the discussants. –Staff Reporter
Betar upholds heritage of Bangalees: Inu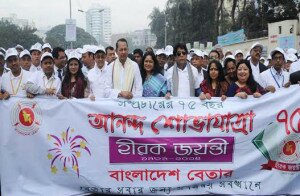 Information Minister Hasanul Huq Inu on Monday said that Bangladesh Betar has been playing a significant role in upholding the culture and tradition of Bangalees for 75 years. "Bangladesh Betar is playing a pivotal role upholding Bangalees's historic and cultural heritage…I hope it will do the same in the future to build a non-communal and poverty-free nation as promised by the government." Inu said this while addressing a colorful procession organized by Bangladesh Betar in celebration of its diamond jubilee. The procession started from Bangladesh Betar office at Shahbagh and ended at the same place after parading through city streets this morning. Appraising the role of Betar during the Liberation War, the minister said, "Beside the freedom fighters, 'Swadhin Bangla Betar Kendro' played a strong role inspiring the nation to achieve the freedom." He hoped that Bangladesh Betar would uphold its glorious role airing programs braving challenges of the present era. Information Secretary Mortuza Ahmed, Bangladesh Betar Director General Akhtar Uddin Ahmed and joint secretary of the ministry Abul Hossain, among others, were present on the occasion. –Our Monitor (Photo: PID)
Informing young generation true nat'l history stressed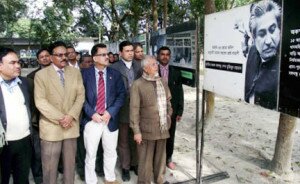 Speakers at a discussion in Rangpur on 'Bangabandhu– from struggle to independence' have asked the teachers, guardians and every conscious citizen to inform the young generations about the true national history. They were addressing the discussion arranged at a photo exhibition on 'Itihas Kotha Boley: Sangram Thekey Swadhinotae Bangabandhu (History speaks: Bangabandhu from struggle to independence) at Moulana Keramat Ali College in the city on Saturday. The college authority with the assistance of Father of the Nation Bangabandhu Sheikh Mujibur Rahman Memorial Trust and Muktijuddha Museum organized the daylong exhibition followed by a colorful cultural function on the college campus. The exhibition was arranged to disseminate true national history and Bangabandhu's lifelong struggles and sacrifices for cause of the common people on the way to achieve independence under his leadership through the War of Liberation. Language movement veteran and valiant freedom fighter Mir Anisul Haque Payara attended the inaugural ceremony of the exhibition and spoke as the chief guest with the president of Governing Committee of the College Advocate Salah Uddin Kaderi in the chair. Member of the College Governing Committee and noted social worker Md Wajedul Islam attended the ceremony as the special guest. Principal of the college Monwar Hossain delivered welcome speech and narrated the goals and objectives of the exhibition where a large number of photographs on the lifelong struggles of Bangabandhu and War of Liberation were exhibited. The teachers and students of the college, parents and guardians, civil society members, professionals, local elite and hundreds of people from all walks of the society of Rangpur visited the daylong exhibition and enjoyed the colorful cultural programs. The chief guest stressed to inform the young generation about the true national history over Bangabandhu Sheikh Mujibur Rahman and War of Liberation to bring up them with real patriotic zeal so that they could properly lead the nation in future. –Staff Reporter
Sheikh Hasina apprises president of Nepal, Malaysia visits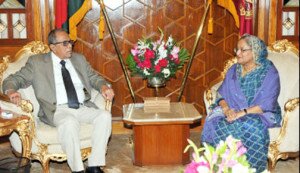 Bangladesh Prime Minister Sheikh Hasina on Wednesday made a courtesy call on the country's President Abdul Hamid at Bangabhaban in the capital city Dhaka. During the meet, the prime minister apprised the president of the outcome of her recent visit to Nepal and Malaysia. They also discussed the president's upcoming visit to India. The president thanked the prime minister for the two successful tours. On November 25, Prime Minister Sheikh Hasina went to Nepal on a four-day visit to attend the 18th SAARC summit. Later, on December 2, she went to Malaysia on a three-day official visit. On her arrival at Bangabhaban, she was received by President Abdul Hamid. Law Minister Anisul Huq, State Minister for Home Affairs Asaduzzaman Khan and secretaries and high officials of both the President and Prime Minister's offices were present. –Our Monitor
Tofail opens month-long int'l trade fair in Ctg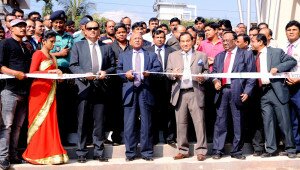 Commerce Minister Tofail Ahmed on Wednesday called upon the entrepreneurs of the private sectors to play more proactive role to further accelerate the country's economic growth. The minister made the call while speaking as chief guest at the inaugural ceremony of the month-long Bangladesh International Trade and Export Fair-2014 (BITEF-2014) held under the auspices of Chittagong Metropolitan Chamber of Commerce and Industries at Halishahar Garibe Newaz School field this morning. With CMCCI President Khalilur Rahman in the chair, the inaugural function was addressed, among others, by State Minister for land Saifuzzaman Chowdhury Jabed, former minister Dr Afsarul Ameen, MP, Mainuddin Khan Badal, MP, Mahzabeen Morshed, MP, former mayor ABM Mohiuddin Chowdhury, former MP, Nurul Alam Chowdhury, CMCCI leaders Ali Hossain Akbar Ali and AKM Mahbub Chowdhury. The commerce minister said Bangladesh is a country of immense prospects and it will not be possible for us to uplift the economy into new height if we cannot defeat the anti liberation forces and their anti-state activities like hartal, arson, killing of innocent people and indiscriminate felling of trees. "Despite many limitations and drawbacks, we have made significant advancements in many economic and social sectors like export earnings, health , agriculture and education in the last five years", he mentioned calling the entrepreneurs to work together with the government with renewed spirits of patriotism and zeal to achieve a self-sufficient economy. He criticized that the then BNP-led government could not produce single megawatt of electricity, but now they criticize Awami League led government though it has produced 11,000MW electricity in their last five-year tenure. He said the government is working relentlessly to ensure a conducive and corruption-free business atmosphere in the country. He called upon all to become united for strengthening the hands of Bangabandhu's daughter Sheikh Hasina. Saifuzzaman Chowdhury Jabed in his inaugural speech said two economic zones in Anwara and Mirsarai upazilas would be set up and 15,000 acres of land have been allocated for this. Organisers said over 124 stalls including 10 mega pavilions, eight medium pavilions, 18 standard pavilions and eight banks and insurance institutions have been set up at the fair covering an area of two lakh square feet. The source also informed that business institutions from different countries including Iran, Pakistan and Thailand agreed to participate in the fair. Besides, ambassadors of different countries would visit the fair and seminars and roundtables would be arranged in the fair which will remian open for visitors from 10am to 10pm everyday. –Our Monitor (Photo: PID)
Rats damage 15 lakh tons of food grains every year in Bangladesh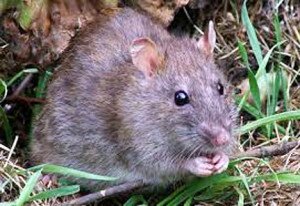 Speakers at a function in Gaibandha district recently said rats damage around 15 lakh tons of food grains every year affecting food production seriously and hampering the government's food security efforts. "A female rat can give birth 8-10 times a year and it can conceive within 48 hours after giving birth to its offspring. In this way, a pair of rats can give birth to about 3,000 offspring yearly. So, the rat-killing drive is not harmful to the ecological balance," they said. They made the observation while addressing an inaugural ceremony of Rat Killing Drive-2014 organized by Department of Agriculture Extension (DAE) on the premises of deputy director's office of DAE in the town. Administrator of Gaibandha Zila Parishad (ZP) Advocate Syed Shams-ul-Alam Hiru addressed the function as the chief guest and District Livestock Officer Abul Kashem was present as the special guest on the occasion. Deputy Director of DAE Mir Abdur Razzak presided over the ceremony. The function was also addressed, among others, by Fulchhari Upazila Agriculture Officer Tahajul Islam, Assistant Coordinator of SKS Foundation Monjurur Rahman Bablu and farmer Abul Kalam Azad. Terming rat detrimental to crops and structures including underground electric pole and telephone lines, they underscored the need for involving more farmers including schoolboys and girls to make the rat killing drive a success. The chief guest in his speech urged the field-level officials concerned to motivate all the members of Integrated Crop Management (ICM) and Integrated Pest Management (IPM) schools to take part in the drive. –Our Monitor
Bangladeshi fisherman beaten by BSF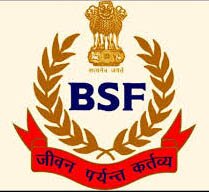 A Bangladeshi fisherman was allegedly beaten by Border Security Force (BSF) of India in the morning on Monday when he was fishing at Nagar canal in Najirakona frontier under Mujibnagar upazila of Meherpur district. The victim was identified as Zinnat Mallik, son of late Waz Mollik of village Nijirakona under Mujibnagar upazila of the district. According to victim Zinnat, he went to Nagar canal located at Najirakona border inside Bangladesh for fishing- as he goes everyday. At that time the members of BSF of Patharghata camp of Tehatta thana of West Bengal, India caught him from there and took him to nearby barbed wire fence. They mercilessly tortured him there physically and left the place. Later villagers rescued him and sent to Mujibnagar Health Complex. Buripota Company Commander Dean Islam of Border Guard Bangladesh (BGB) under Sadar upazila confirmed the incident saying that a letter has been sent to Indian Patharghata camp asking for the facts. He hoped that a flag meeting might be held in this connection –Special Correspondent
Agri scientist accorded reception in Noakhali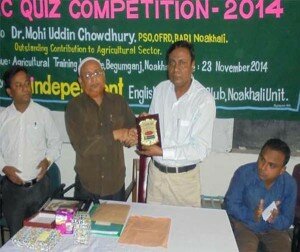 Noted agricultural scientist Dr Mohiuddin Chowdhury was accorded reception at a function organized in Begumganj Agricultural Institute of Noakhali recently for his outstanding contribution to agricultural field. Dr Mohiuddin Chowdhury was born on December 31, 1963 in the district of Luxmipur which was then part of the district Noakhali. He is the eldest son of Professor Shahab Uddin Chowdhury and Mst Monoara Begum. He obtained PhD in Hill Agriculture from Bangabandhu Sheikh Mujibur Rahman Agricultural University and securing 1st class in 2006. He joined as a Scientific Officer in the Department of Soil Science under Bangladesh Agricultural Research Institute on August 7 in 1990 and started working on Soil-Plant-Water Relationship and Fertilizer Management on Different Crops. He is also one of the founder members of the development of 'MATH' model for the hill farming. Now he is working in the area of salinity, farming system and livelihood development of poor farmers in Noakhali coastal belt. He has to his credit 67 research articles published in national and international academic and research journals, periodicals and dailies and also so many booklets and leaflets based on agro technology. Most of the part of the coastal region of greater Noakhali is single cropped where only traditional varieties of transplanted Aman rice are being grown under rain-fed conditions. There exists much scope for increasing household income through the intervention of improved technologies. Dr Chowdhury intervened Grasspea, Cowpea and Soybean in T-Aman rice, developed chili with garlic intercropping system, inter space utilization through watermelon with garlic and coriander cultivation in the same field and he also adapted salt tolerant BARI Tishi 1, BARI Batisak 1, BARI Garlic 2, BARI Lau 4, BARI Sharisha 14, Black Cumin, BARI Chinabadam 8 and BARI Soybean 5 & 6 in the fallow char lands under saline ecosystem and thus his efforts could bring 5000 ha fallow lands under crop cultivation within 5 years. He replaced high yielding rice varieties like BRRI Dhan 27, 40 & 52 in case of local T Aus and T Aman and also high yielding Rabi crops instead of local varieties. Two big size vermin-compost organic farms were established at Senbagh and Noakhali with his technical support and constant encouragement. Currently he is devoted to research on natural resource utilization like water hyacinth and rice straw to combat the salinity mitigation in low cost management. The Independent English Language Club (IELC) Noakhali unit arranged the function to accord reception to this agricultural scientist. His development works in Bangladesh Agricultural Research Institute (BARI) on Farm Research division is well-known in the field of agriculture. On this occasion, IELC also arranged a Quiz Competition where 50 students took part. Among them Kamrul Islam of 5th semester secured first position, Md Hanif of 7th semester became second and Shakil Khan 3rd semester stood third. Chief Instructor of Begumganj Agricultural Training Institute (ATI) Jahedul Haque presided over the meeting. Principal of Jajal Uddin College Abul Kalam Azad and Md Shawkat Osman Mujumdar of ATI were the special gusts of the function. Noakhali District Coordinator of IELC Mamun Chowdhury, IELC President M Salehuddin, Assistant Secretary Subrana Akther, executives Nasir Uddin and Hamidul Haque, among others, also spoke on the occasion. IELC General Secretary Jahirul Haque moderated the function. –Our Correspondent
All about potato with Meherpur reference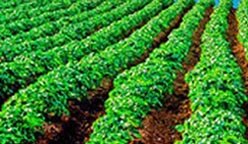 Potato cultivators of Meherpur district faced setback for want of adequate potato seeds during the time of their needs despite the seed wing of the BADC claimed in the District Development Coordination Committee meeting, held in the conference room of the Deputy Commissioner that there were no potato seed crisis in the district.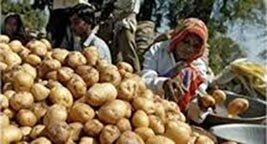 Citable that many cultivators told this correspondent that they had managed potato seeds from neighboring districts paying exorbitant prices. According to official source of Directorate of Agricultural Extension, some 1,165 hectares of land was brought under potato cultivation during the year against the target of 1,371 hectares. Potato is a vegetable much known to us that we get throughout the year. It grows in our country only in the winter season. There are so many verities of potatoes available in the market like diamond, multa, belena, mindiol off white skin, cardinal, Cleopatra, kurfi, and sundori of radish skin. Potato was first discovered at Anthist Hills in South America later came into Europe. It was taken into India in the year 1772 when Waren Hestings ruled India and in the year 1880 peasants started potato cultivation in Darziling, West Bengal, India. Quotable that potato used to be served in the royal dinner only before 1880. Its cultivation in Bangladesh was started by the farmers after 1920. The stalks of the potato plants are straight, juicy and soft. It has more than one stalk that remains spreading on the soil and metamorphic stalks remain under the soil. The metamorphic stalks are turned into potatoes within 70 to 75 days from the date of plantation. The peak season of potato cultivation in our climate from 1 to 30 November although it may be cultivated up to December but in this case yield would be less. Both the chemical and organic fertilizers are required for potato cultivation. Potato is a potash loving crop for which potash is used more than that of other fertilizers. Some 12 tons cow dung, 140 kgs urea, 90 kgs TSP, 110 kgs potash, 40 kgs gypsum, 8 kgs zinc sulphate, 6 kgs borax, 5 kgs magsulf and 200 kgs oilcake are required for per acre of potato land. All the fertilizers are used during the time of preparation of the land except half dose of urea and potash. Irrigation is required 3 times or as per requirement of the land. Potato plants become matured in 80 days. Disease checking is an important factor in potato cultivation. Potato field may be damaged fully if it is attacked with early blight and late blight disease. Many potato farmers of the country are facing such problem during the current season. Another disease of potato fields is Potato Leaf Roll Virus (PLRV). In this case 60 per cent yield may be decreased if attacked. There is no choice but to uproot the PLRV attacked plants. All these diseases are seed and virus borne. Potato land is needed to be cleaned and disease free because the next crop will be affected if the existing land is attacked with aforesaid disease. Bangladesh Agricultural Development Corporation (BADC) used to import basic seeds every year from Netherlands. In reply to a query an expert told this correspondent that in order to produce disease-free foundation seeds we used to import potato seeds from the winter prone countries. Potato is the main food of 30 countries in the globe. Potato is not only being used as vegetable but many food items may be made from it. Potato has a food value containing water 77.5 per cent and dry matter 22.5 per cent in which protein 2 per cent, fat 0.1 per cent, fiber 0.6 per cent, ash 1 per cent and total carbohydrate 19.4 per cent. Iftekhar Ahmed, Deputy Director, Department of Agricultural Extension once commented that the soil of Meherpur is better for potato cultivation and achieve the target. –Special Correspondent
Seven Jamaat leaders arrested in Khulna
Jamaat condemns arrest of its leaders throughout the country

Seven Jamaat-e-Islami leaders including Koyra Upazila unit general secretary Md Mizanur Rahman were arrested by police from different areas of Khulna district on charges of sedition and police assault cases in the morning on Tuesday (Nov 18, 2014). The other arrested persons were identified as Maharajpur Union Unit Jamaat leaders Eser Ali Sarder, Kohinur Islam, Amirul Islam, Abul Kashem, Quamrul Islam and Abu Esa. Police, on secret information, conducted operations in different areas of Moharajpur and Amadi unions under the upazila at the early hours on the day and arrested them from their residences. OC of Koyra police station, Harendranath Roy, revealed that Mizanur along with his party men planned to make anarchy in Khulna division and was conspiring against the government since long. Mizanur Rahman, Esar Ali and Kohinur were accused in sedition case in the last eight months while the remained four were accused in police assault and destructive activities in the last three months during the Jamaat-Shibir hartals, OC said. Police filed a sedition case against the three Jamaat leaders after getting permission from the Home Ministry," he said adding that we have filed a petition to the Home Ministry seeking permission to file sedition case against them. "Drive is continuing to detain other Jamaat-Shibir leaders and activists and to recover arms and ammunitions," he added. Meanwhile, a media release of Bangladesh Jamaat-e-Islami central office issued a statement condemning the injury of Sylhet Islami Chatra Shibir activist Rubel Ahmed by the bullet of police's firearms, injury of Chittagong University Shibir activist Mujahid in Chatra League attack and arrest of more than 30 Jamaat leaders and workers of Sylhet, Chittagong, Bogra and Narail. Another media release of Jamaat-e-Islami says that acting secretary general of the party, Dr Shafiqur Rahman, in a statement condemned arrests of Bagerhat Jamaat secretary General Advocate Abdul Wadud, Sylhet assistant secretary general Muhammad Shahjahan Ali, Nabir Hossin of Baraigram in Natore and two other activists of Jhenidah. The statements described that the Jamaat leaders and activists are being held by the police throughout the country without any fault and the party demanded their unconditional release. –Our Monitor
Ten injured as two groups of AL activists clash in Meherpur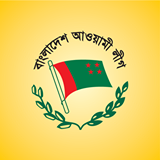 At least 10 persons were injured in a clash between two groups of Awami League in the evening on Saturday (Nov 15, 2014) centering formation of Ward Number 8 AL committee of Monakhali Union under Mujibnagar upazila of Meherpur district. According to injured persons, in order to form the 8 number ward committee of Monakhali Union Porishad, council started in the afternoon on Ramnagar Government Primary School premises with Ziauddin Biswas, President Mujibnagar Upazila Awami League in the chair. At one stage of the council, AL activist Ataur Rahman of village Bhobanipur locked in a hot exchange with Rafiqul Islam Mollah, Secretary, Mujibnagar Upazila AL. Supporters of the two groups started clash with sticks and brickbats leaving at least ten persons wounded of both the groups including Rafiqul Islam Mollah, Mujibnagar Upazila Awami league secretary. They were sent to Mujibnagar Upazila Health Complex for treatment. When asked, Rabiul Islam, Officer-in-Charge of local police station, told that they brought the situation under control though an unpleasant situation raised in the evening. –Special Correspondent
Noakhali Awami League holds district council, poll after 10 years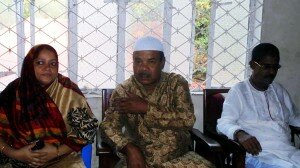 District council and election of the executive committee of Noakhali District unit Awami League will be held here, after 10 years, on Saturday (Nov 15, 2014). The venue has been selected and it is the Noakhali Zila School ground. Maijdee and Chaumuhani towns are now experiencing a festival mood. Colorful digital banners and festoons covered the whole town. In reality the festival mood exists everywhere in the districts. When contacted present district Awami League General Secretary Ekramul Karim Cowdhury, MP, told this correspondent that in Noakhali district there are six parliamentary seats and here Awami League could restore its popularity. He, however, said that for the lack of unity we could not hold the conference but now we are strongly united. In the afternoon on Friday, former MP and district Awami League Vice-President Mohammad Ali, in a press conference said, we strongly protested as we were denied to hold the district council. He alleged that Ekramul Karim Chowdhury did not complete the formation of 3 upazila committees while many of the leaders and workers till now do not know about the fresh voter list. He, however, said that 13 persons of the last committee died, one was expelled from the party and 38 leaders boycotted the so-called Ekramul Karim group. He claimed, only 18 members called the district council. During the press conference Ayesha Begum MP, Delwar Hossain Mintu and Awami League leader Ibrahim Chowdhury were present. Begumganj's uncontested MP Mamunur Rashid Kiron had arranged similar press conference on Thursday. When contacted, Superintendent of Police in Noakhali Elias Sharif said that tight security measures have been taken to maintain law and order on the conference day. –Photo & News: M Chowdhury
UISCs playing important role in promoting livelihood in rural areas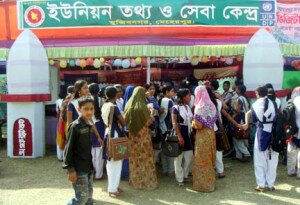 Union Information and Service Centres (UISCs) are offering ICT-based programs including computer training for rural people to promote their livelihood, IT experts and officials said in a training program on Saturday. The UISCs have created wonderful opportunities for rural people by ensuring access to information, which is helping them promote their livelihood, they told the training program in the conference room of ICT Division in the Bangladesh capital Dhaka.Empowering Rural Communities-Reaching the Unreached: Union Information and Service Centre (UISC) Project organized training program. ICT Division Secretary Shayam Sundar Sikder, senior officials and IT experts, among others, spoke on the occasion. Project Director of UISC Project Sushanto Kumar Saha presided over the function. The government is implementing various projects and programmes in line with building "Digital Bangladesh" as charted out in the vision 2021. It focuses on using ICT as tool to reduce digital divide between urban and rural areas, Saha said.He added that the government launched the Empowering Rural Communities – Reaching the Unreached: Union Information and Service Centre (UISC) project for setting up 200 UISCs in remote and off-grid area of the country. The government has introduced over 25 categories of services in each of 200 UISCs of remote areas, he said adding the public services such as delivery of parcha—a land related document, birth registration certificate, various types of government form, passport form, result of public administration examinations and agriculture, health and education related information are available here. The project sources said SAARC Development Fund is implementing the UISC project at a cost of Taka 9.43 crore at 200 UISCs in remote areas of the country. At present, the number of UISCs stood at 4,547 throughout the country. The UISCs are gradually emerging as service-oriented social institutions by giving IT-based services as well as solving different problems of rural people, speakers also added. The UISCs also are used as effective centres to educate rural youths on ICT to make them skilled workforce, they informed. –Our Monitor
Emphasis laid on breastfeeding to reduce child mortality rate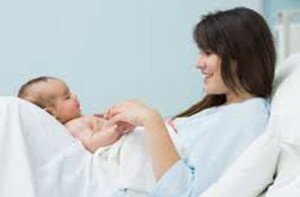 Breastfeeding is the best way for reducing the child mortality rate and to achieve the Millennium Development Goal (MDG) by 2015, speakers at a workshop in Khulna said on Sunday. Mortality rate of the children could be reduced to a great extent if new born babies are brought under breastfeeding within an hour, they added. They were speaking at a day-long workshop titled 'Divisional Workshop on Breast Milk Substitute (BMS) Act-2013' organized by the Ministry of Health and Family Welfare and four other organizations including Bangladesh Breastfeeding Foundation (BBF) at the School Health Clinic in Khulna city. Director of Health in Khulna division Dr Mamun Parvez presided over the workshop while Chairperson of Bangladesh Breastfeeding Foundation Dr SK Roy addressed it as the chief guest. Civil Surgeon of Khulna Yasin Ali Sarder, Assistant Director of Health in Khulna Division Dr Abdul Hye, Secretary of Khulna Press Club SM Zahid Hossain, among others, spoke on the occasion as special guests. Program Manager of BBF Kaniz Ferdouse depicted the present situation of violation of BMS Act 2013 while Dr SK Roy presented the keynote on BMS Law 2013. The speakers underscored the need for providing adequate health care to all the pregnant mothers during both pre and post delivery period to reduce mortality rate of mothers. They, however, stated that infant mortality rate could be reduced to a greater extent through implementation of Breast Milk Substitutes Act 2013. Breastfeeding is the best investment that health care providers can do to promote health and development of children and mother. Upazila Health Officers and Doctors of Upazila Health Complexes in Khulna division, journalists, among others, attended the workshop. –Staff Reporter
Govt will ensure hilly people's rights on land, says Prime Minister Sheikh Hasina

Sheikh Hasina, Prime Minister of Bangladesh on Thursday said her government would take every step to ensure the right of the hilly people on their lands. People live in the Chittagong Hill Tracts (CHT) are the citizen of Bangladesh, so they must enjoy their rights on land like other citizens. We have to ensure it and I hope that CHT Affairs Ministry will take proper step in this regard. She was addressing the officials of the Ministry of Chittagong Hill Tracts Affairs at Bangladesh Secretariat in the capital city Dhaka. She visited the ministry as part of her plan to exchange opinion with the officials of the ministries and departments about the development issues and provide necessary guideline. Sheikh Hasina said, her government is making all efforts for execution of the CHT Peace Accord so that 'wind of peace' will flow there and local people get its benefit. We want to do everything required for socio-economic development of the CHT. It's very important for the region as its people suffered most for more than two decades. Terming the dispute on ownership of land as the root cause of the CHT problem, the prime minister said the government has taken initiative for resolving the problem. The new chairman of the CHT land commission has already been appointed and the full commission will be constituted very soon. State Minister for CHT Affairs Ministry Bir Bahadur also spoke on the occasion while Secretary Naba Bikram Kishore Tripura and senior officials were present. Without naming anybody Sheikh Hasina said many people now come to the CHT and show their guardianship. Some of them show their attitude as like friends and well-wishers of the hilly people, giving them different advices. But I want to say that the hilly people are our citizens, none except we will see their betterment deeply. "We have signed the peace accord on our own. During the time of hard time of hilly people those friends were not allowed to visit the area and they didn't raise any voice against this at that time," she mentioned. Now taking the advantage of the peace accord they come here as like as friends but I'm not clear about their intention. We have to remain always careful about ensuring the rights of every citizen by protecting our independence and sovereignty as well as carrying out development activities in the CHT, she added. Sheikh Hasina said a positive discussion is going on centering the problems lies with the land law. Both sides should come to an agreement to resolve the problem, she said adding her government is very much careful about it. The government has amended the CHT Development Board Ordinance 1973 to expedite the development of the CHT. The amendment enhanced the financial capacity of the CHT Development Board to take project up to Taka 2crore. The PM said the government has allocated 1.96 acres of land at Baily Road in the capital for construction of 'CHT Complex' to fulfill the aspiration of the CHT people. She asked the ministry officials to begin the construction work of the complex without further delay. Sheikh Hasina said the government has already implemented 48 clauses out of total 72 in the CHT Peace Accord. Fifteen clauses were implemented partially while execution of nine others remained under process. She said the government has so far implemented 1,246 projects in different sectors including agriculture, education, religion, communications, infrastructure, health, sports and culture. Steps were also taken for ensuring the food security of the hilly people and facilitate the children of different ethnicities in their mother tongue. She said the Awami League during its previous tenure increased the allowance of the Circles Chiefs, Headmen and Karbaris. Sheikh Hasina said Rangamati Nursing Institute, offices of Jubo Unnayan and Bangladesh Agriculture Development Corporation (BADC) in Khagrachhari and zonal office of Cotton Development Board were set up as part of execution of the CHT Peace Accord. Sheikh Hasina said, "In many countries arms were not surrendered after reaching in a truce with insurgents. But Bangladesh was a rare example that the rebels surrendered their arms with a very short time after signing of the peace accord." Highlighting the background of the CHT Peace Accord, Sheikh Hasina said signing and execution of the accord was not very easy as the BNP and its allies vehemently opposed this. Even they enforced hartal on the day of signing the treaty and arms surrender. Thousands of Indian flags were hoisted in the CHT areas claiming that the accord made Bangladesh territory up to Feni district as a part of India, she said. "Overcoming all those false propaganda and barrier the peace accord was signed," she noted. The prime minister said after signing of the CHT accord, her government has been working sincerely for its full execution. "A separate ministry was formed and a committee was constituted for implementation of the peace treaty," she said. Sheikh Hasina said, most of the problems of the CHT were created by the post-1975 governments willfully. They sent thousands of people in the CHT for settlement and many untoward incidents were happened, which were totally unacceptable. The government has undertaken massive programs for development of the area. The ultimate goal is to attain self dependency of the people of the region, enlighten them with education and ensure their access to basic rights. The prime minister urged the CHT ministry to prepare a plan for the hill districts where to construct pre-primary and primary schools, residential and non-residential schools, community healthcare centres and communication facilities. Her government wants to create income generating projects in the CHT including development of small and cottage industries and agro-processing industries and proper marketing of their produces, the Prime Minister said. – Our Monitor (Photo: PID)
Cable TV Viewers' Forum greets National Broadcast Policy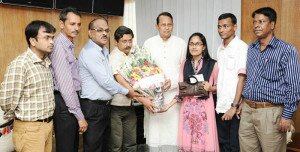 The Bangladesh Cable TV Viewers' (Darshak) Forum has congratulated Bangladesh government for formulation National Broadcast Policy. Leaders of the forum expressed their opinion after meeting Information Minister Hasanul Huq Inu at his office in Bangladesh Secretariat on Thursday. A written approach signed by the Cable TV Darshak Forum secretary general Ahmed Siraj and executive committee member Sahab Uddin Sahab was read out in front of the minister by forum member Rahman Mustafiz. Forum's joint secretary general Rafik Ahmed, Barun Kumar Bhowmik Nayan, Feroj Kabir Shaon, Salimullah Selim and Mukti Ara Ruma, among others, were present, says a PID handout. This policy will enlighten the image of the country abroad and television viewers will get rid of many misguiding information, the forum members said. An unhealthy contest among satellite channels and too much time occupation of advertisements, now exist in the media, will find the right way by the guidelines of the policy, they added. The Bangladesh Cable TV Viewers' (Darshak) Forum put forward some suggestions for removing the problems the TV arena now-a-days are facing. The information minister opined that the National Broadvcast Policy will bring transparency in the role of TV channels and it will save the interest of the journalists also. – Staff Reporter
BNP-led alliance's countrywide demonstration begins Aug 16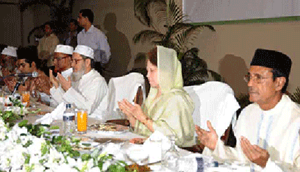 The countrywide program of the BNP-led 20-party Alliance will begin on Saturday (August 16). Acting Secretary General of Bangladesh Jamaat-e-Islami issued a statement to the press on Thursday urging all the partner organizations to try hard to make the agitation programs successful, says a press release His statement said: "The present government turned detached with the people by grabbing power through a voter-less election. For this reason the 20-party alliance declared programs against the government to compel it for holding an election to be participated by all the parties of the country." "The program will include black flag march throughout the country on August 16 protesting against the attack of Israel on Gaza, protest rally on August 19 at the Suhrawardy Udyan and protest meeting countrywide the same day denouncing National Broadcast Policy which the cabinet passed recently." "Protest meetings and demonstrations will be held throughout the country from August 21 to 31 demanding a national election under a neutral caretaker government participated by all parties of the country. The programs will try to create an awareness about democratic process which the country needs now seriously", the statement added. Another report says: Acing Amir of Bangladesh Jamaate-Islami Moqbul Ahmad issued a statement on Thursday protesting arrest of Khulna South Jamaat Amir, Koira upazila chairman Mowlana Tamijuddin and other activists of Rangpur Islami Chhatra Shibir. He urged the government to release them soon, says a press release. –Report: Koutilya Barman
Electronic payment mode for sustainable financial system development stressed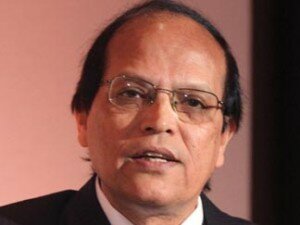 Bangladesh Bank (BB) Governor Dr Atiur Rahman suggested promoting electronic payment system in trade and business, which would eventually propel economic growth. He was addressing the SWIFT Business Forum this evening at a city hotel. Belgium-based Society for Worldwide International Financial Telecommunication (SWIFT) organized the forum, marking its 20 years of presence and contribution to the development of a sustainable financial system for Bangladesh. Alain Raes, Chief Executive and EMEA, Asia Pacific, SWIFT, Chris Flanagan, MD, Head of Markets and Initiatives, Asia Pacific of SWIFT and Anis A Khan, the newly-elected chairman of SWIFT Member and User Group Bangladesh also spoke on the occasion. Dr Atiur said the SWIFT contributed to banking sector in Bangladesh in the two decades in providing people secure and faster financial services. He hoped the business forum would give an opportunity to the participants for sharing their knowledge and experience to achieve greater mutual benefits. SWIFT, a member-owned cooperative through which the financial world has been conducting its business, started determined operation with speed, certainty, authenticity and confidence since 1973 originated in Belgium. Now more than 10,500 financial institutions and corporations of 216 countries trust SWIFT every day to exchange millions of standardized financial messages. This activity involves the secure exchange of proprietary data while ensuring its confidentiality and integrity replacing the traditional telex system. Led by the then Arab Bangladesh Bank Limited, presently AB Bank Ltd, a few ambitious commercial banks started the operation of SWIFT in Bangladesh financial system in 1994. Later on, more commercial banks in Bangladesh including the central bank started using SWIFT for their day to day payment, settlement activities through SWIFT in 2002. At present, 56 commercial banks are members of SWIFT in our banking industry. – Economic Reporter
Minister asks for steps to remove illegal billboards from capital city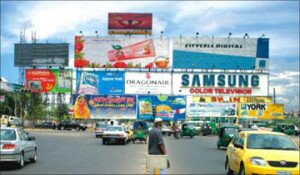 Communications Minister of Bangladesh, Obaidul Quader, recently asked the city corporation authorities to take effective steps to remove illegal billboards from the capital. He said: Unapproved political and commercial billboards beside roads and highways and over road dividers are damaging the beauty. He was talking to journalists while taking part in a road safety awareness campaign at Babubazar in the city. Bangladesh Road Transport Authority (BRTA) organized the programme. The minister also witnessed the activities of mobile courts. Quader added: Awareness campaigns against traffic jam and road accidents would be continuing. Such campaigns are required to create awareness among the pedestrians and drivers of vehicles. Replying to a question from journalists, he said many of the roads have been freed from illegal occupation. Efforts should be continuing so that those roads cannot go under encroachment again. During the campaign, the minister distributed awareness leaflets among the passengers of buses. The BRTA mobile court fined riders of 16 motorbikes for not possessing valid documents and helmets. It also sent four human haulers for dumping for not having necessary documents. Chairman of BRTA, M Nazrul Islam, and senior officials concerned were present on the occasion. – Staff Reporter
Rescue vessel Rustom reaches Mawaghat to salvage sunken launch MV Pinak-6
PM shocked at loss of lives in launch capsize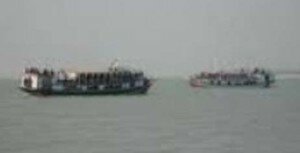 Bangladesh's rescue vessel 'Rustom' finally reached at Mawaghat to salvage the capsized launch MV Pinak-6 after locating it. Shipping Minister Shajahan Khan told journalists that Rustom reached the spot at 8:30pm. He said another rescue vessel 'Protyaya' started journey at about 8pm from Narayanganj for Mawa to join the rescue operation. The Mawa-bound launch 'MV Pinak-6' carrying about 250 passengers capsized in the middle of the river Padma near Lauhajong turning point in Munshiganj Monday morning. "Carrying excess passengers in the vessel and heavy wave may be the main causes of sinking the launch," Deputy Commissioner (DC) of Munshiganj M Saiful Hasan commented. Acting Superintendent of Munshignaj police Zakir Hossain said over 100 passengers were rescued alive so far. Divers also recovered two bodies of women after the accident. "Local administration with the help of local people is carrying out the rescue drive using trawlers and speedboats," M Iqbal Hossain, a member of Launch Owners Association, said. Mawaghat manager of Bangladesh Inland Water Transport Corporation (BIWTC) Sirajul Haque said the river remained turbulent since Sunday. Earlier, plying of dump ferries and speedboats remained suspended for some hours on Sunday. Prime Minister Sheikh Hasina on Tuesday expressed deep shock at the loss of lives in the tragic launch capsize. In a condolence message, she prayed for eternal peace of the departed souls and conveyed deep sympathy to the bereaved family members. Earlier on Monday, Prime Minister Sheikh Hasina directed all concerned to make all-out efforts to rescue the passenger vessel Pinak-6. She asked Bangladesh Army, Navy, RAB, Coast Guard, Fire Brigade and BIWTA for immediate action to this end. The prime minister also directed the local administration to take all necessary steps to facilitate smooth rescue operation. — Special Correspondent
There is no reason to be panicked over BNP's movement: Ashraf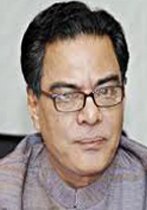 Local Government and Rural Development (LGRD) Minister and general secretary of the ruling Awami League Syed Ashraful Islam on Thursday hoped that BNP would prefer peaceful movement in accordance with the assurance of its chairperson Begum Khaleda Zia. He added: It is their democratic right to do movement. They could go for that. They have announced, by this time, that they would opt for peaceful movement. I hope they would go for movement accordingly. The minister said this in reply to questions of reporters at his secretariat office in the city after exchanging Eid greetings with the officers and employees of the LGRD Ministry. It may be mentioned here that at an Eid-greetings exchange programme in the city on Wednesday, BNP chairperson Begum Khaleda Zia said they want to launch movement in constitutional way. There is no reason that people should get panicky over the movement threat of BNP. I don't see any reason of doubt for clash in it, he added. In reply to another question, Ashraf said: I don't think any clash will occur. After the Eid holidays, we will start working on the programmes of the National Mourning Day. Our party is now solely busy with the programmes of the August 15 National Mourning Day. People could celebrate the holy Eid-ul-Fitr festival with comfort and without any hassle as the communication system was good this year, said Syed Ashraf. – Staff Reporter
Lies will strain relations with foreign countries: Shamsher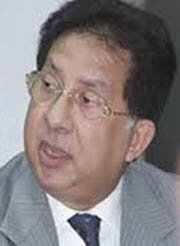 Bangladesh's diplomatic ties with the UK may get strained as the government "lied" over British Prime Minister David Cameron's comments on the January 5 elections, the BNP fears. UK had expressed dismay over the January 5 polls boycotted by the BNP and its allies. Prime Minister Sheikh Hasina went to London on a three-day visit last week and had a meeting with Cameron. The foreign minister told reporters that Cameron had termed the January 5 polls "a matter of the past". In his briefing, AH Mahmood Ali claimed the British prime minister had told Hasina that, "We need to look to the future. The UK wants to have close relations with Bangladesh. The British government will continue to work together with Bangladesh government." However, BNP Vice-Chairman Shamsher Mobin Chowdhury claimed that Ali's statement contradicted the one issued by Cameron's spokesperson. "Nowhere does the statement say that (the Jan 5 polls) have become a thing of the past," Chowdhury claimed. "Such lies are contradictory to diplomatic etiquette and might lead to a crisis in our bilateral ties," the former foreign secretary said. He claimed the UK and the European Union's stance on the Jan 5 polls was unchanged. "That election was acceptable neither to the people (of Bangladesh) nor to them (the UK and EU). They have been advocating for an early election participated by all parties," Chowdhury added. He alleged that similar "confusing" information was publicised about President Md Abdul Hamid's meeting with the UN secretary general. "The UN clarified the matter the following day issuing a separate statement," he said. Chowdhury claimed former Foreign Minister Dipu Moni's dubbing Hasina's meeting with the Saudi King "the first by any Bangladeshi prime minister" was a lie. "The prime minister had met the Saudi King four times during the BNP's tenure," he said. The former diplomat said "unrest" in the government was prompting this misrepresentation. "Presenting contradictory information on meetings with heads of foreign states and international organisations would only have a negative impact on the country's image," Chowdhury cautioned. Another report says: The BNP has alleged that the government had lied over the remarks of the British premier, on Bangladesh's Jan 5 parliamentary elections, during a meeting with Prime Minister Sheikh Hasina. Speaking at a press briefing in the capital on Friday, party Joint Secretary General Ruhul Kabir Rizvi said: "We think the prime minister (Hasina) is making false statements as the guilt of voter-less Jan 5 polls is haunting her." – Our Monitor
PM witnesses World Cup Cricket Trophy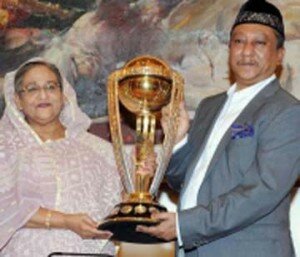 Bangladesh Prime Minister Sheikh Hasina on Fri day witnessed the World Cup Cricket Trophy, which is now in Bangladesh as part of its visit to countries that are going to participate in next year's World Cup Cricket Tournament. Officials of the International Cricket Council (ICC) and Bangladesh Cricket Board (BCB) brought the trophy to the Prime Minister's official Ganobhaban residence to showit to her. The prime minister asked the cricket players of Bangladesh national team to take preparations with utmost sincerity for better result in the upcoming World Cup, 2015. At a simple function, BCB President Nazmul Hasan Papon, MP, gave an overview of the tournament to be staged in Australia and New Zealand from February 14 to March 29, 2015. He said Bangladesh team will go to the World Cup Tournament two weeks before its start and play their first match against Afghanistan at Canberra in Australia on February 14. "It would help our players to adjust to the new condition," Sheikh Hasina said and thanked the ICC and BCB authorities for bringing the trophy in Bangladesh. From Ganobhaban, the World Cup Trophy was taken to Basundhara City Shopping Mall to facilitate the people to see it. Former national team captains Naimur Rahman Durjoy, MP, and Khaled Mahmood Sujan, BCB Director (media) Jalal Yunus and BCB Director Ismail Hossain Mallik and BCB Acting CEO Nizam Uddin Chowdhury were present on the occasion. After visiting 12 countries for over four months, the trophy will reach Melbourne on November 6. The current ICC Cricket World Cup trophy was made for the 1999 champions, Australia, and was the first permanent prize in the tournament's history. Prior to this, different trophies were made for each ICC Cricket World Cup. The trophy was designed and produced in London by a team of craftsmen from Garrard & Co over a period of two months. It is made of silver and gilt, and features a golden globe held up by three silver columns. The columns, shaped as stumps and bails, represent the three fundamental aspects of cricket: batting, bowling and fielding, while the globe represents a cricket ball. The trophy stands 60cm high and weighs approximately 11kg. The names of the previous winners are engraved on the base of the trophy, with space for a total of twenty inscriptions. – Staff Reporter
Inu urges media to play role against falsehood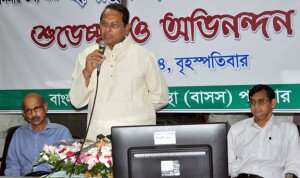 Hasanul Huq Inu, Bangladesh Information Minister, on Thursday urged the media to play a bold role against falsehood, half-truth, rumor and distortion of history. He declared that the government has no plan to curb the freedom of press rather it plans to strengthen democracy by supporting a vibrant media. The minister said this while speaking as the chief guest at a meeting at the office of Bangladesh Sangbad Sangstha (BSS). He said the media's responsibility is to uphold the country's constitution and its basic principles. Inu dispelled the rumors about reintroducing certain sections of the Press and Publication Act, 1973 that allows Deputy Commissioners (DCs) to ban newspapers and said that the government has no plans to do so. Chief Editor and Managing Director of BSS Abul Kalam Azad chaired the meeting, also addressed by Information Secretary Murtaza Ahmed as special guest. Manoj Kanti Roy, Special Correspondent of BSS and Director of ICT Programme, highlighted their progress in digitizing its services. Modhusudan Mondol, chief reporter, BSS conducted the programme. "Those who are vocal for freedom of media and objective news are criticizing the government, but they are not responding to the lies being spread by others," Hasanul Huq Inu said. Media would be failing in its duty if they do not unmask falsehood by publishing accurate information and objective news, he added. – Staff Reporter
Sheikh Hasina returns home from UK
Bangladesh Prime Minister Sheikh Hasina has returned to Dhaka Thursday morning after a three-day official visit to the United Kingdom. Hasina was in the UK on invitation from British PM David Cameron. On Tuesday, the prime minister attended the Girls Summit 2014 in London. She participated in a high-level session of the summit with Burkina Faso First Lady Chantal Compaore and Pakistan's education activist Malala Yousafzai at Walworth Academy. The session was moderated by UNICEF Executive Director Anthony Lake. In her first visit to a European country after assuming office for the straight second term, Hasina met British PM David Cameron at his 10 Downing Street office. Another report says: Sheikh Hasina has said that her government has made many impossible things possible over the last couple of years through its relentless efforts keeping in view a prospective future for the nation. "We have deep feelings and affection for the countrymen. So, we have made many impossible things possible during the last couple of years through our relentless efforts," she said. If there is honesty, sincerity, devotion and sense of responsibility for the people, all impossible things could be made possible and the government has proved it. The Prime Minister said this when Bangladeshi journalists working for different print and electronic media of the UK and Bangladesh as well called on her at London Hilton Hotel on Wednesday. Hasina said her government wants to maintain good relations with all its neighbours and the ties with Myanmar and India remain intact even after Bangladesh's victory in the maritime boundary demarcation cases. Referring to some demands of the Bangladeshi journalists staying in London including maintaining the existing UK visa procedures for the Bangladeshis, Sheikh Hasina said she had already discussed the issue with British Prime Minister David Cameron during her bilateral meeting. About their demand for voting rights in Bangladesh, she said at present there is no problem for the expatriate Bangladeshis to be included in the voters' lists. The Prime Minister said any eligible Bangladeshi could be registered in the voter lists when they are in Bangladesh but there are some complexities to cast their votes from abroad as many countries do not allow dual citizenship. But she said her government would consider the issue positively as over 80 lakh Bangladeshis are working across the globe. – Special Correspondent
Footpath mechanics have no work to do
They need new job for earning to live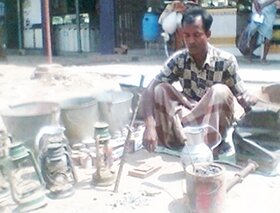 The footpath mechanics of Meherpur district have been passing their days in hardship due to lack of work as almost all of their fields have been narrowed due to spread of more scientific commodities in the arena. Mechanics of different trades were very usual on the footpaths of the towns and at the weekly village markets. But in the recent times no remarkable presence of the mechanics is found there. Finding no other alternatives most of them have changed their occupations. They were rendering their service in a very low cost in repairing torch light, cigar light, umbrella, utensils of brasses and other metallic crockery. Salam, a villager of Mominpur under Sadar upazila who is a torch light repairer of village markets said, people of the area were habituated to use dry cell-run torch light 5 years ago. After repairing or changing simple parts he earned 10 to 20 taka each. Now the dry cell torch light disappeared from the markets and charger lights of lesser price took its place. After out of order, one can buy the same easily by giving nominal price. After repairing a cigar light the mechanic could get 5 to 8 taka whereas at present one can buy a new gas light by taka 6 only. As a result, the paths of earnings are about to close. Sariful Islam, a welder who repairs different households at Amjhupi Bazaar under Sadar upazila said, he had been doing the works since long. But now-a-days the brass and bell-metal made utensils were mostly replaced by plastic and aluminum-made ones. As the electricity has reached the villages, people do not come to repair the kerosene-lit hurricane and lamps. Siraj of village Amjhupi, an umbrella repairer of the district, said that he does not get repair works as before. Now the steel sticks are being used to make umbrella instead of wood or cane for which replacing of the stick is not required. The use of umbrella has increased but repair works not. Siraj has given up his occupation and became a day labourer at crop field. The conscious section of the society thinks that the district administration can initiate some income generating step to provide job to such people. It will be very much appreciated by all and the concerned persons will find the way for their livelihood. – Special Correspondent
Holy Quran distributed among RCC councilors, employees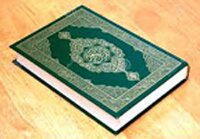 Mayor of Rangpur City Corporation (RCC) Alhaj Sarfuddin Ahmed Jhantu on Tuesday distributed the holy Quran among the councilors, officials and employees of the city corporation. The Al Quran Academy of London extended cooperation in holding the Quran distribution programme at a ceremony arranged at the City Bhaban on the occasion of the holy month of Ramzan. Chief Executive Officer of RCC Alhaj Ruhul Amin Khan presided over the event participated by the RCC councilors, officials and employees, civil society members, local elite and professionals. RCC councilors Shafiar Rahman Shafi, Haradhan Chandra Roy, Manjur Kuthial, Nazrul Islam Dewani, Anwarul Islam, Jahurul Islam Azabbar, Tauhidul Islam, Mahbubar Rahman Manju, Idris Ali, Sekendar Ali and Jahangir Alam spoke on the occasion. – Our Correspondent
Judicial probe into a custodial death ordered
A Dhaka court has ordered a judicial investigation into the alleged custodial killing of scrap-cloth dealer Mahabubur Rahman Sujon at the Mirpur Police Station in the capital city of Bangladesh.

His wife Mamtaj Sultana Lucy filed a case against 10 people, including the Officer-inCharge (OC) of Mirpur Police Station Salauddin Ahmed and Sub-Inspector Jahidur Rahman, with the Dhaka Metropolitan Sessions Judges Court on Sunday. Judge Md Jahurul Haq admitted the case. Six people, including the plaintiff, have been named as witnesses. On July 12, a police team led by SI Jahid detained Sujon, his wife and 5-year-old son from their Shankar residence and took them to Mirpur Police Station. Sujon's family claimed police had tortured him in a separate room. Doctors declared him dead the following day when he was taken to hospital. SI Jahid was suspended hours after Sujon's family had pointed the finger at him. He was arrested on Wednesday after the post-mortem report said the scrap-cloth dealer had been murdered. A day later, police accused eight men, including SI Jahid, in a murder case over Sujon's death. On July 17, a Dhaka court sent him on a five-day remand. The other accused persons are: ASI 'Rajkumar', constables 'Asad' and 'Rashidul', police informers 'Nasim', 'Faysal', 'Khokon', 'Polash', and 'Mithun'. Sujon's elder brother Maqsudur Rahman alleged Jahidur had threatened to close down his brother's business if he failed to pay Tk 100,000 each month which the SI had demanded. Sujon was tortured to death as he did not agree to pay the money, Maqsudur claimed. Police have formed a committee, headed by Mirpur division Additional DC Jasim Uddin, to investigate the accusations. The family claims Mirpur police OC Salauddin Khan, too, was also involved in the killing. – Staff Reporter
Police asked to ensure safety, security of people during Eid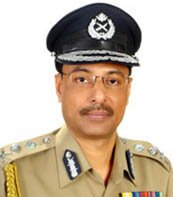 Inspector General of Police (IGP) of Bangladesh, Hasan Mahmud Khandker, recently asked police officials to uphold professionalism in discharging their duties, and maintain law and order during the Ramzan and coming Eid-ul-Fitr. He also asked the highway and district police to increase their activities during Eid. Hasan Mahmud gave the orders while addressing the quarterly anti-crime conference (April-June 2014) of police held at the police headquarters in the capital city. Additional DIG (Special- Crime) of police headquarters Md Zahirul Islam Bhuiyan informed the meeting about the incidents of abduction, killing, snatching, women and children trafficking, recovery of arms and drugs that took place over the last three months. A total of 48,000 cases were filed with different police stations across the country during the period, he said. He told the meeting that the cases related to car lifting witnessed a fall during the last three months. A total of 633 car lifting cases were filled with different PSs whereas the number of such cases was 694 in the last quarter (April-June- 2013). Police recovered 257 stolen vehicles, he said, adding that 16 kgs of heroin and 6,000 kgs of cannabis were recovered. Police Academy Principal Naim Ahmed, AIGP (A&O) AKM Shahidul Haq, AIGP of Especial Branch Dr Mohammad Zabed Patwari, AIGP (finance and dev) Md Amir Uddin, RAB DG Md Mokhlesur Rahman, Rector of Police Staff College Md Nazmul Haq, DMP Commissioner Benzir Ahmed, AIGP of CID Md Mokhlesur Rahman, AIGP (HRM) Moinur Rahman Chowdhury, among others, were present. — Staff Reporter
Steps of BIWTC to facilitate Eid passengers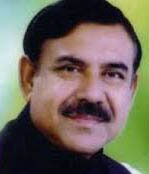 Bangladesh Inland Water Transport Corporation (BIWTC) will operate its six steamers to carry home-bound passengers during the Eid-ul-Fitr. The state-run corporation has also decided to operate 43 ferries to transport motor vehicles before five days of the Eid across the country. Shipping Minister Shahjahan Khan said: We have taken the step to operate the ferries and steamers for transporting home-bound passengers smoothly during the Eid. The ministry would monitor waterways transport movement so that people could enjoy the biggest Muslim festival, he added. "We shall also try to reduce fare of the Class-III passengers," the minister said adding that 18 ferries (instead of 15) will start journey on Paturia-Doulatdia route from Saturday. Shahjahan Khan expected that people will experience no ferry crisis during the Eid festival. – Staff Reporter
PM reiterates decentralization of power for development
Bangladesh Prime Minister Sheikh Hasina recently reiterated her firm commitment to decentralize power for empowerment and more participation of the people in running state and the national development activities. She emphatically said: We believe that the local government will have to be strengthened further by decentralizing power which will ensure that the people receive much more services. The size of the country is small, the population is big. So, it is very difficult to provide services to the huge population. But we must do that difficult task, she said. She blasted the post-75 military rulers for not giving attention to strengthen the local government bodies. After the tragic assassination of Bangabandhu in 1975, the power grabbers did not take any steps to strengthen the local government bodies. They were busy with consolidating their own power, she said. Sheikh Hasina said this while addressing the officials of the Local Government, Rural Development (LGRD) and the Cooperatives Ministry during her visit to the ministry at Bangladesh Secretariat on Thursday. LGRD and Cooperatives Minister Syed Ashraful Islam spoke on the occasion. In order to strengthen the local government system, the government has a plan to hand over power and responsibility to the district council, upazila parishad and union parishad gradually, the PM said. "Health, education, law and order, infrastructure development and social safety and other development programmes would be handed over to the local government bodies gradually by rearranging the tiers of local government organizations, she declared. PM's Principal Secretary Abdus Sobhan Sikdar, PMO Secretary Md Abul Kalam Azad, Local Government Division Secretary Manzur Hossain, Rural Development and Cooperatives Secretary MA Qader Sarkar, PM's Press Secretary AKM Shamim Chowdhury and high officials of the ministry were present on the occasion. – Staff Reporter
Only 0.7pc women read newspaper in Gaibandha!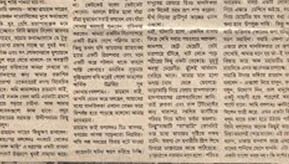 The publication ceremony of 'Progotir Pathey' prepared through Multiple Indicator Cluster survey, was held at the conference room of the Deputy Commissioner (DC) of Gaibandha on Monday. The event revealed a report saying that only 0.7 per cent women aged between 15 and 49 of the district read a newspaper or magazine, listen to radio and watch television at least once a week. The survey was done for a time span of 12 months till June, 2013. "Some 2.9 per cent young women aged between 15 and 24 of the district here used a computer and 0.8 per cent women (15-24) here used the internet in the same period", the report said. Bangladesh Bureau of Statistics, Statistics and Information Management division under the Ministry of Planning organised the function in cooperation with UNICEF and the district administration. DC M Ehsan-e-Elahi unveiled the cover of the report as the chief guest and Civil Surgeon Dr Ahad Ali was present as the special guest. ADC (General) Abu Bakar Siddique was in the chair. The function was also addressed, among others, by DD of Department of Agriculture Extension Mir Abdur Razzak, District Primary Education Officer AKM Amirul Islam and journalist Sarker M Shahiduzzaman. The DC urged all for taking necessary initiatives to enhance the women's access to mass media and ICT to attain the cherished goal side by side with turning the country into digitized one declared by the government. All the district level officials, social workers and the journalists attended the function. –Our Correspondent
Sit for talks or face movement, warns Khaleda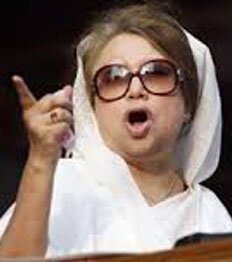 BNP Chairperson Khaleda Zia, chairperson of Bangladesh Nationalist Party (BNP) on Sunday said her party has no option but to wage a movement if the government does not immediately sit in talks for holding a fresh election. "We still want to resolve the crisis and restore peace through talks, but the government is not sincere about it. If the government doesn't take steps for a fresh election through talks, we'll have to settle it through a movement," she said. The former prime minister issued the warning while speaking at an Iftar party arranged by Kazi Zafar Ahmed-led Jatiya Party, a partner of BNP-led 20-party alliance, at a city hotel. "There's no public representative government in the country at present. The illegal government is least bothered about public sufferings, unemployment and unbridled price hike of daily essentials. Thus the country can't run," she added. Democracy is now in exile in the country, the BNP chief said and added that people's basic rights are being snatched and the human rights are being violated at every step. There is no security of the country's people as killings and enforced disappearances are taking place regularly. "The government is busy looting public money instead of taking steps to resolve the country's problems. " Khaleda was critical of the current parliament saying it is not the parliament of people's elected representatives. No issue relating to public interest is discussed in it. Songs are sung and poems are recited in the House. In fact it has become a club of clowns. The BNP chief urged people to get united and save the country from the grab of Awami League through a strong movement. – Staff Reporter
Bangladesh condemns Israeli attacks on Gaza
Bangladesh Cabinet on Monday (July 14) strongly condemned the indiscriminate attacks and killing by the Israeli military in Gaza in the last five days. The cabinet also termed the killing of a huge number of innocent people, including women and children, there by the Israeli troops as a clear human rights violation. The condemnation came at the regular cabinet meeting held at Bangladesh Secretariat with the country's Prime Minister Sheikh Hasina in the chair. After the meeting, Cabinet Secretary M Musharraf Hossain Bhuiyan briefed reporters in this regard. He said the cabinet also called upon the international community to create pressure on Israel to stop killing innocent people. Ministers and state ministers concerned attended the meeting, while concerned secretaries were present. – Staff Reporter
PM urges women to contribute to nation's uplift
Bangladesh Prime Minister Sheikh Hasina on Thursday called upon the womenfolk to contribute equally to the country's rapid development side by side with males, saying that it would turn Bangladesh into a more prosperous nation. "We want the women to come forward to add to the national productivity to establish Bangladesh as a Sonar Bangla as dreamt by Bangabandhu Sheikh Mujibar Rahman" she said. The prime minister was addressing the senior officials of the Ministry of Women and Children Affairs during her visit to the ministry at Bangladesh Secretariat this morning. State Minister for Women and Children Affairs Meher Afroz spoke on the occasion. PM's Principal Secretary Abdus Sobhan Sikdar, Secretary of the Ministry of Women and Children Affairs Tariqul Islam,Chairman of the Parliamentary Standing Committee on the ministry Fazilatunnesa Indira and PM's Press Secretary AKM Shamim Chowdhury and high officials of the ministry were present. Terming females as daughters, wives and mothers in the society, Sheikh Hasina underscored the need for ensuring their dignity in all spheres of society. "The womenfolk of the country will have to be more enthusiastic and keep trust and belief in their own ability," she said. The prime minister said the womenfolk will have to establish position through their own quality and the government will extend all sorts of support to this end. Putting emphasis on ensuring advancement and progress of the women and children, the prime minister said sustainable development of the country is possible only through their development. "That's why, the present government has been implementing massive programmes for the development of women and children," she said adding that it has also been working for the development of rural women alongside the urban women. Sheikh Hasina said Bangalee women contributed a lot to various struggles and movements including Language Movement, War of Liberation and all democratic movements of the country.
Khaleda asks people to get united to save country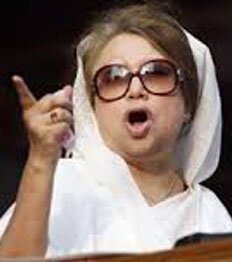 BNP chairperson Khaleda Zia, Chairperson of Bangladesh Nationalist Party (BNP), on Wednesday urged the people of all strata to get united to save the country from what she said "the destruction being carried out by the Awami League-led alliance government". "The current repressive regime is destroying the country. It has already destroyed the country's banking sector and the economy," she told an Iftar party. "We'll announce our action plan after Eid-ul-Fitr. We call upon people from all works of life to get united under a single platform forgetting their previous conflicts and differences of opinion to save the country from the destruction." Jamaat-e-Islami, a key ally of the BNP-led 20 party alliance, hosted the Iftar party at a city hotel in honour of politicians, journalists and leaders of different professional bodies. She said the BNP-led 20-party alliance has the support of 95 per cent people which was proved in the January-5 election. "The country is in a serious crisis at present. We all must play a strong role in ousting the government after Eid," the BNP chief asserted. In her brief speech, Khaleda, also a former Prime Minister, said people are getting killed and made disappeared every day in the hands of members of law enforcing agencies and ruling party cadres. Mentioning that the current government has grabbed power through a 'voter-less' election, the BNP chief said the regime is now hanging onto to power with the force of guns. "The government has lost earth beneath its feet. We want to say it won't be able to cling to power for a long time with the help of police and RAB," she said. Khaleda urged the government to arrange a fresh election under a non-party government if it loves the country and want its welfare. – Special Correspondent
Tofail asks DCs to take steps to check commodity prices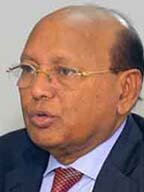 Bangladesh Commerce Minister Tofail Ahmed has directed Deputy Commissioners (DCs) to take steps aimed at containing commodity prices. "The DCs have been asked to check prices not only during Ramzan but round the year through market monitoring cells," he told reporters Wednesday after attending the commerce and industry ministries' session at the DCs' Conference in Dhaka. The DCs, who head district administrations, have been also asked to ensure consumers' rights, added Tofail. The DC of Munshiganj had been instructed to initiate measures to build a proposed garment village in the district. The Bangladesh Garment Manufactures' and Exporters' Association (BGMEA) had signed a Memorandum of Understanding (MoU) with a Chinese company in Beijing to create a garment village in Gazaria. The MoU was signed during Prime Minister Sheikh Hasina's recent visit to China. Insudtries Minister Amir Hossain Amu attended the function as the chief guest. – Staff Reporter
Miscreants' attempt to 'abduct' DRU president foiled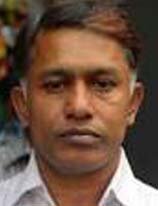 Miscreants tried to abduct President of Dhaka Reporters' Unity (DRU) Shahed Chowdhury. The incident took place around 6pm on Sunday near the Bijoy Sarani in Dhaka, he said. City Editor of Bengali daily 'Samakal', Shahed Chowdhury said that he was on his way to Gulshan to attend the Iftar hosted by BNP Chairperson Khaleda Zia. He had left DRU office on a microbus which got stuck in traffic jam there. A white car stopped in front the microbus when it only started moving, he said. Two youths came out of it and tried to drag me out of my car but they fled when people started coming hearing his call for help, Shahed said. They threatened him before running away. Dhaka Metropolitan Police's Tejgaon division Deputy Commissioner Biplob Kumar Sarkar said, "We will investigate into the incident after receiving a formal complaint." DRU has protested against the attempt to abduct its president. – Staff Reporter
High Court says 'no' to battery-driven auto-rickshaws

The High Court of Bangladesh on Thursday discharged four writ petitions that sought for an order to issue licenses to battery-driven auto-rickshaws in Dhaka and Chittagong metropolitan cities. The HC bench of Justice Mirza Hossain Haider and Justice M Khurshid Alam Sarker passed the order, leaving no scope of operating battery-driven auto-rickshaws in any city corporation of the country. Barrister Ruhul Kuddus Kajal and Barrister Towfiq Inam Tipu represented the Dhaka North City Corporation (DNCC) and the Dhaka South City Corporation (DSCC), while Advocate Mohiuddin Shamim represented the Chittagong Metropolitan Police (CMP) during the hearing. Advocate Shafiq Mahmud represented the petitioners. Emerging from the court, Barrister Towfiq Inam said now there will be no scope to operate battery-driven auto-rickshaws in the country's city corporations after this HC rule. Since the informal introduction of battery-driven auto-rickshaws and vans on city roads across the country a few years ago, the owners have been filing applications with different city corporations to get road permits for their vehicles. The city corporations concerned organizations have rejected all the applications as there is no provision in the Traffic Control and Public Vehicle By-Laws 1973 to give permits to battery-driven auto-rickshaws. This year, four writ petitions were filed with the HC on behalf of different associations—Dhaka District Auto-rickshaw Owners' Cooperative, Dhaka City Corporation Muktijoddha Rickshaw and Van Owners' Association, Dhaka District Awami League Rickshaw-Van Owners' Coordination Council and Chittagong City Corporation Rickshaw Owners. Earlier after the primary hearing on the writ petitions, the HC court issued a rule not to bar the battery-driven auto-rickshaws from roads until the decision whether these will be entitled for licenses is made. – Our Monitor
'BNP preparing to go for tougher movement after Eid'
No further destructive politics will be allowed: Hasina Bangladesh Nationalist Party (BNP) is preparing for a 'tougher' movement after Eid, party spokesperson Mirza Fakhrul Islam Alamgir has said. The opposition party, which stayed out of the national election in January, is also preparing for a fresh election, he said on Saturday while speaking to reporters while visiting the party chief's media wing official Shamsuddin Didar in a Mirpur hospital. BNP's acting secretary general Fakhrul said their organising committee was being restructured as a part of the reforms. "Restructuring the committee and organisation is an ongoing process. We are sorting it out and preparing for an election and also for a movement."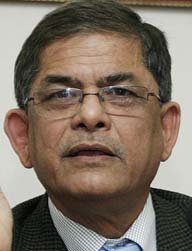 "This government has forcibly stayed in power without having votes. We will get more people and make our movement stronger. Agitation will start after Eid. Movement, election and organisation – we are working on all three," Fakhrul added. Meanwhile, Prime Minister Sheikh Hasina said that her government would not allow any further destructive politics in the country in the name of movement. Hasina said a lot of games have been played with the fate of the people. "Now the country will run as per the Constitution," she added. – Staff Reporter
BNP's movement means killing people: Hasina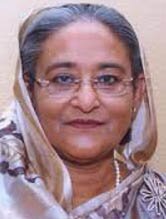 Prime Minister and Leader of the House Sheikh Hasina on Thursday blasted the role of BNP-Jamaat in the name of resisting the January 5 elections and said that the nation would never forget their ruthless activities. Referring to the BNP's threat to topple the government though waging a movement, the Leader of the House said this party's movement means killing people in the cruelest way and doing heinous acts. "Failing to resist the elections, BNP is now giving threat to overthrow the government by waging a movement. But we don't want recurrence of their brutal acts," she said. Sheikh Hasina said the Election Commission had to face an adverse situation also to hold the elections. Despite that, 40 per cent electorates had cast their votes on January 5 when 582 polling centres were torched and polling officers assaulted, she said. The prime minister said her government had let the democratic system to continue holding the January 5 polls. The Election Commission should be given thanks for holding the election in such a situation, she added. About the Naryanaganj and Feni incidents, the PM said it is unfortunate that we have lost our men in those incidents. But who were behind these incidents, she asked "I would like to tell the countrymen that the criminals are criminals and they have no identity. Their trial is being held and will continue. We keep the words that we give," she said. The prime minister said the lot of the people was changed when Awami League came to power in 1996. "Earlier General Zia, General Ershad and Begum Khaleda Zia ruled the country for 21 years, but the fate of the people was not changed during their regimes," she said. –Staff Reporter
Journalists hail govt, minister for passing trust law


Leaders of Bangladesh Federal Union of Journalists (BFUJ) and Dhaka Union of Journalists (DUJ) congratulated the government of Prime Minister Sheikh Hasina, Information Minister Hasanul Huq Inu, the parliamentary standing committee on information and all members of parliament for passing the bill on "Journalists' Welfare Trust". Secretary General of Bangladesh Federal Union of Journalists (BFUJ) Abdul Jalil Bhuyian and president of Dhaka Union of Journalists (DUJ) Altaf Mahmud termed the decision as "epoch-making." "It has ushered in a new era for journalists and journalism in the country," they said. Besides, leaders and members of Freedom Fighter Journalist Command, Uttar Banga Sangbadik Samity and a number of other journalist organizations also congratulated the government and the minister for passing the law. The law for establishing a Trust for journalists was passed on Wednesday by the parliament. – Staff Reporter
Sheikh Hasina stresses on stability for development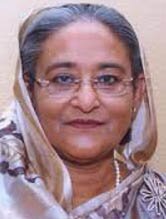 Bangladesh Prime Minister Sheikh Hasina laid emphasis on political stability to ensure country's development. "We will become a developed nation by 2041. For that political stability is a must," she said during budget discussion in the Jatiya Sangsad (parliament) on Saturday. She said implementation of the 2014-15 budget would help improve socio-economic development. She said the budget deficit is only five per cent. "This is no big deficit at all. All countries have deficit budget." The prime minister expressed her 'firm belief' that Bangladesh would turn into a middle-income state by 2021. She asked for reconsidering several proposals on taxes and surcharge on mobile phone use. She hailed Finance Minister AMA Muhith for imposing surcharge to raise funds for health and environment. She agreed that the import tax on mobiles was somewhat higher. Addressing the finance minister, Hasina said, "You may consider reducing tax on import of mobile phones." She laid emphasis on reconsidering the proposal to raise tax on import of LPG cylinder. She proposed to lower the proposal of increasing tax at source on real estate as the sector was going through a bad phase. "If the proposal of imposing additional tax on soap and detergent is withdrawn, it won't cause much trouble." The prime minister said reforms for the development of the capital market will continue. She described the proposed budget as 'realistic'. – Staff Reporter
Selim Osman wins Narayanganj by-election
Jatiya Party candidate AKM Selim Osman was unofficially declared Member of Parliament from Narayanganj-5 by-election. He got 82,856 votes while his nearest rival independent candidate SM Akram bagged 66,114 votes, according to Returning Officer Mihir Sarwar Morshed. The seat fell vacant after the death of Jatiya Party lawmaker Nasim Osman, who was elected unopposed from the constituency during the January 5 general election. Akram, talking to reporters Thursday night at his Thana Pukur residence, rejected the results alleging of irregularities and vote rigging. He also alleged the EC and local administration did not try to stop them. But the commission shrugged off his allegations. "My agents have been forced out from three centres", he alleged. – Our Correspondent


Info of 16.96 lakh persons with special skills collected
Prime Minister Sheikh Hasina on Wednesday said the government has been conducting a survey to collect information of the "persons with special skills" who were once known as the "persons with disability". The word "disabled" has been changed in the world now and the "persons with disability" are called now as the "persons with special skills", she said. She said this in reply to a question of Awami League lawmaker Md Israfil Alam in the House. She said her government launched the survey from 2012-13 fiscal year to determine the number of the persons with special skills and identify their visible and invisible disability, making their registration as well as providing identity cards and developing a database with photographs for them. "We collected information of 16,96,559 such persons till June this year through the survey and this programme is ongoing," she said. The correct number of the persons with special skills would be determined after the completion of the survey, she added. The government is executing different programmes for the welfare and protection of the persons with special skills, Sheikh Hasina said. – Staff Reporter
Khaleda invites Hasina to attend Iftar party on July 2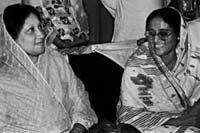 Chairperson of Bangladesh Nationalist Party (BNP) Khaleda Zia on Tuesday invited her arch rival Prime Minister Sheikh Hasina to her Iftar party scheduled for July 2, 2014. The BNP chairperson will host the Iftar party in honour of political leaders at the city's Bashundhara Convention Centre. BNP Assistant Office Secretary Asadul Karim Shaheen went to Awami League (AL) President Sheikh Hasina's Dhanmondi political office at around 11:00am with an invitation letter of the Iftar party on behalf of Khaleda Zia, sources told the journalists. Shaheen handed over the card to Alauddin Ahmed, an official of the AL president's office. Political thinkers predict that this invitation can create a positive turn in the politics of Bangladesh if so happen that Sheikh Hasina accepted the invitation. – Political Reporter
BNP criticizes President's remark on dialogue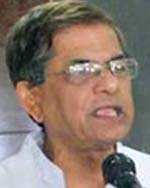 "The President's remark does not reflect the wishes of the people. The people want an immediate election," BNP acting Secretary General Mirza Fakhrul Islam Alamgir said on Saturday. He described that the President has betrayed the people by making such statement. It may be mentioned that President Abdul Hamid told UN Secretary General Ban Ki-moon during a meeting at the UN headquarters on Thursday that talks with the BNP would take place only after the present government's tenure ended. Flaying the President's remark, Fakhrul said he failed to stay neutral as President, as was expected of him. The BNP leader said there was only five per cent turnout during the January 5 national elections. "Many foreign countries have not even recognised the polls," he said. Fakhrul Islam Alamgir stressed for immediate polls. – Staff Reporter
On the wrong side, not even VIPs, says minister
Communications Minister Obaidul Quader on Thursday told the police not to allow VIPs to drive on the wrong side. He said the decision was taken at a meeting of the Dhaka Traffic Coordination Authority on the day. "The Dhaka Metropolitan Police has been directed to ensure that VIPs and others don't drive on the wrong side," the minister added. "Everybody other than VVIPs — the President and Prime Minister — will be under this traffic directive, because they have to maintain protocol. "The whole road suffers gridlock if a VIP is allowed to drive on the wrong side," he said. Last month Dhaka traffic police installed a new device named 'Protirodh'. It has metal spikes that close to let vehicles run on the right side near the state guest house 'Sugandha'. On June 2, several ministers objected to the installation of the device at a cabinet meeting, but the prime minister shrugged off the objection. However, the device was removed from the road several days later. The minister said he had also directed the DMP and city corporation to work together to ensure people abide by traffic signals. The Bangladesh Road Transport Corporation has been asked to take measures against unfit vehicles and drivers who are not good enough, he said. Quader said the meeting decided to allocate a land for a bus terminal of Narayanganj City Corporation. Narayanganj city Mayor Selina Hayat Ivy and senior police officials were present at the meeting. – Staff Reporter
Movement after Eid, says Khaleda Zia
Chairperson of Bangladesh Nationalist Party (BNP), Khaleda Zia, has announced that her party will launch a movement after Eid demanding early elections under a non-party government. Speaking to her party-backed upazila chairmen and vice-chairmen at her Gulshan office on Wednesday, the BNP chairperson said, "I know you have been waiting for a movement." "We will announce a programme right after Eid. This time the government won't be able to stop us. "If the people stand united, police and RAB won't be able to hurt them," she said. The BNP chief urged the people to take full preparation. – Staff Reporter
Ten more magistrates for mobile court against adulteration
Bangladesh government has decided to engage 10 more magistrates for conducting mobile courts against food adulteration. "We have taken a decision to stop food and seasonal fruits adulteration in the wake of massive adulteration across the country," Director General (DG) to the Prime Minister's Office (PMO) Kabir Bin Anwar said on Tuesday. He said the public administration ministry will engage officers to conduct mobile court for one month duration. The magistrates would conduct mobile court along with the existing courts. He said the government under the leadership of Prime Minister Sheikh Hasina is committed to stop food and seasonal fruits adulteration in the country. In line with the government's stand, the PMO office also held a meeting in this regard recently and instructed authorities concerned to take stern action against such adulteration, Kabir Bin Anwar said. He said all deputy commissioners including Dhaka have been instructed to conduct mobile court against use of the deadly chemicals with food items. – Staff Reporter
Hasina is mother of a godfather, says Khaleda
Bangladesh Jatiyatabadi Dal (BNP) Chairperson and former prime minister Khaleda Zia has said Prime Minister Sheikh Hasina is the 'mother of a godfather' as her government is patronising a known godfather of Narayanganj.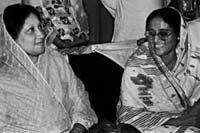 Now Awami League's top leader is the mother of a godfather. They are providing shelter to a Narayanganj godfather and have taken his all responsibilities, Khaleda said Sunday night while consoling the families of Laxmipur BNP leaders who were allegedly killed and made disappeared in the last eight months.
Khaleda Zia made this remark in response to the premier's recent announcement in parliament that she will be there with the Osman family in Narayanganj. People can not expect anything good from those providing shelter to any godfather, Khaleda added.
"A total of 310 BNP leaders have been killed while 65 others made disappeared so far," the BNP chairperson informed and accused the government of killing and vanishing a number of dedicated BNP leaders in a bid to stay in power for ever. She warned that Hasina cannot be spared for her involvement in the incidents of killing and abduction.
She also reiterated her demand for disbanding RAB and called upon BNP followers to 'gherao' (encircle) the members of RAB and Police if they come out to pick up people.
Mentioning the killing of people at Mirpur Bihari Camp in the city, Khaleda said, innocent children, aged women were burnt alive. Hasina government will be tried in the international court for committing such crimes, she added. — Staff Reporter
Judicial probe of Bihari camp violence demanded
BNP chairperson Khaleda Zia on Saturday demanded the government form a judicial probe body for identifying the persons involved in the Mirpur Bihari Camp incident. She blamed the ruling party cadres and members of the law-enforcement agencies for the killing of 10 people at Kurmitola Bihari camp. In a statement she strongly condemned and protested the 'heinous attack on innocent' people. "Ruling party cadres and law enforcers carried out this barbaric attack", the BNP chairperson said, "Any terrorist act is a crime against humanity. These terrorists are the enemies of mankind." Khaleda also demanded due compensation for the affected people and their rehabilitation. She prayed for salvation of the departed souls killed in the attack and wished early recovery of those got injured. In the mean time, a 4-member inquiry committee has been formed by the Dhaka Metropolitan Police to investigate the killing of 10 people at Kurmitola Bihari camp of Kalshi under Pallabi police station in the city. –Staff Reporter
Sit for dialogue or face strong movement: BNP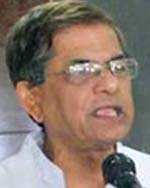 BNP leader Mirza Fakhrul Islam Alamgir on Wednesday warned the government of a strong movement if it does not accept their chairperson's offer for a dialogue.
"Dialogue is the only way to overcome the current political crisis in the country. We call upon the government to sit for talks to solve problems," he said.
Fakhrul, the BNP acting secretary general, came up with the remarks while talking to reporters after placing wreaths at the grave of BNP founder Ziaur Rahman with the newly-elected central committee members of Jatiyatabadi Sramik Dal.
"We think the January-5 election was nothing but a farce. So, the government has no moral right to stay in office," he observed.
He criticized the ruling party leaders for their comment that there would be no talks before 2019. Awami League leaders are saying this to cling to power illegally, Fakhrul added. Hygienic management of medical wastes stressed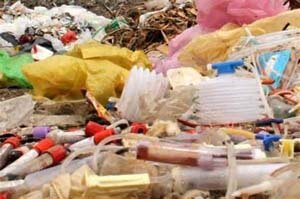 Need for hygienic disposal and management of medical wastes were underscored by the speakers at an opinion exchange meeting in Rajshahi recently. They mentioned the issue as vital for safe public health.
Reckless dumping and sale of medical wastes continue poses serious threat to public health as serious diseases including Hepatitis B and C and AIDS can easily be transmitted if wastes' collectors are injured while handling the wastes especially needles, they warned.
Rajshahi City Corporation (RCC) organised the discussion at its seminar hall here on Saturday where owners of various clinics, private hospitals and diagnostics centers were present.
Mayor of RCC Mosaddeque Hossain Bulbul presided over the event. President of private clinic owners association Dr Abdul Mannan, Vice-President Dr Foisal Kabir Chowdhury, General Secretary Mukhlesur Rahman, RCC Councillor Mustaque Hossain Ratan, Secretary Ajahar Ali, Chief Revenue Officer Syeda Jebin Nissa Sultana and Chief Conservancy Officer Sheikh Mamun spoke on the occasion.
The meeting said that some employees of private and public hospitals and diagnostic centres are often found selling used needles, syringes, ampoules, blood bags and a good number of other materials in many city areas that is harmful to the public health. But most of the hospitals and clinics ignored the related government directives.
There are more than 100 hospitals and private clinics operating in the city alone. But, most of them don't maintain scientific waste management facility. In the absence of incinerators, the wastes are dumped near the hospital premises and those are collected by vendors and sold to traders for recycling.
Simply disposing of it into dustbins, drains, and canals or finally dumping it to the outskirts of the city poses a serious public health hazard, speakers observed.
RCC Mayor said the authorities concerned must apply law strictly and carry out mass awareness campaign throughout the year in order to stop reckless dumping and sale of medical wastes for the sake of protecting public health. Media can also play a vital role in this regard, he added.—Our Correspondent
Arms recovery does not indicate any threat to the country: Kamal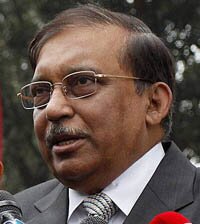 State Minister for Home Asaduzzaman Khan Kamal on Thursday told the reporters, the govt does not believe that recovery of the huge cache of arms from Habiganj near the Indian border indicates any possible threat to Bangladesh. "Bangladesh is not vulnerable," he said, adding that the matter was being probed.
Elite force RAB recovered nearly 200 anti-tank high explosive warheads with as many chargers and around 13,000 rounds of bullets in a day-long drive on Tuesday in the Satchharhi hill. The following day, four machine guns, a rocket launcher, five machine gun barrels, a rifle, 222-tank ammunition along with 248 chargers, and another 11,868 bullets of various weapons were recovered from the same area.
In addition, 19 drum chains of machine gun, 19 magazines, and a large quantity of oil to keep the weapons running were also found. It is believed to be the single biggest case of arms seizure since the 2004 Chittagong arms haul. The huge cache was found inside deeply dug bunkers in the hillock, officials said.
Many of the arms had mud on them, indicating they had been lying there for a long time, the state minister said. "We are investigating who piled these and with what intent," he said.
Meanwhile, Tripura Chief Minister Manik Sarkar lauded the Rapid Action Battalion (RAB) for unearthing the huge consignment of weapons at Satchharhi in Habiganj.
"This is most helpful. The RAB has done a great job in busting the concealed cache. We are very grateful to the Bangladesh government," Sarkar, who is one of India's longest serving chief minister and the only one from a left party, said. –Staff Reporter
PM brings false allegation against Zia, says Fakhrul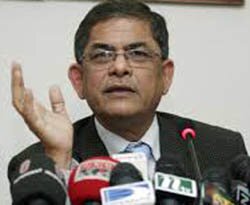 BNP acting secretary general Mirza Fakhrul Islam Alamgir on Tuesday said, Sheikh Hasina has brought the false allegation in a bid to divert people's attention to a different direction from her government's 'failure and misrule'. He reacted this way as the prime minister remarked that Ziaur Rahman was involved in Bangabandhu murder.
Addressing a press conference, Mirza Fakhrul also said there is a question in public minds whether there was any correlation between Sheikh Hasina's homecoming on May 17 and the assassination of then president Ziaur Rahman on May 30, 1981.
The BNP leader further said: "We're not surprised at all at her irresponsible and false comment as it is her natural way of talking. People are also familiar with her falsehood and attitude. We condemn and strongly protest her unfounded comment involving Ziaur Rahman."
The party arranged the press conference at its Nayapaltan central office to convey its reaction to the prime minister's remarks about its founder Ziaur Rahman.
Earlier on Monday night, Prime Minister Sheikh Hasina said Ziaur Rahman had been able to escape as he died, or else they would have made him accused in Bangabandhu murder case. Zia's death anniversary observed; cooked food distributed among the poor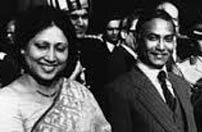 Leaders of Bangladesh Nationalist Party (BNP) distributed cooked food among poor people for the third and final day on Sunday in different areas of the city in observance of the 33rd death anniversary BNP founder late president Ziaur Rahman
Mirza Fakhrul Islam and some other senior party leaders distributed food at 22 points in the city in favour of Khaleda Zia as she was sick. Fakhrul started the social charity service from Azimpur Government Primary School ground at noon. Later, he also distributed food in Kamrangir Char, Lalbagh Crossing, Sadarghat and Dholaikhal areas.
Addressing a press conference at the party's Naya Paltan central office, Fakhrul alleged that ruling party men intercepted their programme at many places in the city.
BNP standing committee member Mirza Abbas also distributed food in Jurain, Shyampur, Dhalpur, Basabo and Khilgaon areas.
Besides, BNP standing committee member ASM Hanan Shah distributed food in DCC market area of Gulshan-2 and Nazrul Islam Khan in Postagola, Loharpool and Katerpoll areas. BNP chairperson's adviser AZM Zahid also distributed food in Nayatola and Moghbazar areas. – Staff Reporter
Bring RAB under home ministry: Suranjit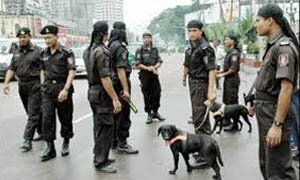 Suranjit Sen Gupta, Awami League advisory council member, on Friday said that the Rapid Action Battalion (RAB) should be placed under the ministry of home affairs.
"RAB should be modernized as it has become an elite force and its command should be placed under the ministry of home affairs, not under the police", he said.
The veteran Awami League leader was speaking as the chief guest at a discussion arranged by the Bangabandhu Academy in city's Diploma Engineers Institute auditorium here.
Asaduzzaman Durjoy, Shymma Badi, Harun Chowdhury, Humayun Kabir, among others, spoke on the occasion.
Bangabandhu Academy President Humayun Kabir Miji presided over the meeting. Staff Reporter
Fire burnt jute, cotton, garments, heart and forest at last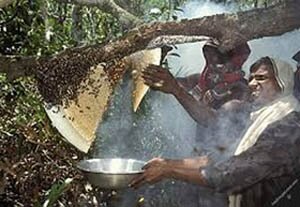 Conscious citizens of the country were expressing concern over the fire incidents at different times in jute, cotton, and garments sectors. They turned worried after hearing the news of a fire that borke out in the Sundarbans East Zone under Morelganj upazila in Bagerhat on Wednesday (May 21). The fire have burnt down several acres of the mangrove forest and in the evening of Thursday also it was a running news in the media telling that that the fire was yet to be doused. Forest guards first spotted the fire near Gulishakhali Camp under Chandpai Range on Wednesday afternoon. In the evening on Thursday TV channels were showing the fire yet to be doused. Journalists visited the affected Paishattishil area of Gulishakhali Camp around 4pm on Thursday and found that the fire was yet to be tamed fully. Firefighters, forest guards and local people were working together to put out the blaze. Morelganj upazila fire station officer M Ariful Haque said a 12-member firefighting team has been working under his command to douse the flame. Claiming that the fire is under control, he said sporadic flames are still generating around the area because the fire is managing to make its way traveling underground. Firefighters are struggling a lot to control the fire due to the density of the forest in the area, he added. Divisional forest officer (DFO) of Sundarbans East Zone, M Amir Hossain Chowdhury said they have formed a committee to investigate the fire incident. The probe committee will ascertain the cause behind the fire, assess the losses caused to the forest and biodiversity, and submit its report within the next three days, he said. "Nothing definite about the cause of the fire can be said before the report," Amir Hossain added. The DFO said a team of 60 forest guards as well as local people were struggling to douse the blaze. Locals observed that the spot of the incident is not frequented by honey gatherers and that the fire might have been caused by some people with an intention to clear out the jungle for fishing. Planned conspiracy for destroying the forests of the country was also suspected by a conscious section of the people. Our Correspondent
Khaleda demands fresh national election and formation of body to
probe killings, disappearances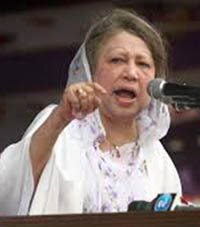 BNP chairperson Khaleda Zia on Saturday warned that if the government makes delay in organizing fresh national election under a non-party administration, the situation may go out of control anytime.
"There's still time…hold a fresh election under a non-party caretaker government. If you delay, the situation may go out of control of all," she told a protest rally of lawyers.
As police barred them from holding a protest rally on the Supreme Court premises, Jatiyatabadi Ainjibi Forum arranged the programme at the Jatiya Press Club protesting police obstruction.
Khaleda Zia was scheduled to address the lawyers' programme on the Supreme Court premises. She later went to Jatiya Press Club at 12:15 pm and joined the protest rally there.
"Present illegal regime has lost the ground beneath its feet and got isolated. So, they're not allowing holding our peaceful programmes. The government is sticking to office with the force of arms and depending on police and RAB," the BNP chief said.
Another report says: BNP chairperson Khaleda Zia recently demanded immediate resignation of the government paving the path for a fresh fair election with the participation of all political parties.
She demanded formation of a commission to investigate all the incidents of killing, forced disappearance and abduction taken place recently across the country.
She came up with the demand while addressing a press conference at her Gulshan political office in the city after an opinion exchange programme with the family members of those who fell victims to the recent killings, forced disappearances and abductions.
Khaleda Zia urged the government to form the probe commission headed by any former chief justice, and include noted media persons, lawyers, personalities and human rights activists in it.
Terming the present government illegal one, Khaleda said, "If the govt hangs onto power, it'll be dangerous for the country and the nation. So, the quicker the government goes the better for the country."
Being barred by police from holding its scheduled rally at the Engineers Institute earlier in the day, Dhaka City BNP arranged the press conference at her Gulshan office around 6:30pm.
Khaleda was scheduled to address the rally at the Engineers Institute in protest against the growing incidents of killing, force disappearance and abduction across the country.
But, police locked the main gate of the Engineers Institute's auditorium hours before the beginning of the rally saying that the Dhaka Metropolitan Police (DMP) did not give permission for the programme.
"Senior police officials have told us we're not allowed to hold the rally as the Dhaka Metropolitan Police (DMP) didn't give us permission," Dhaka City BNP member secretary Abdus Salam said. He said they had also submitted a letter to the DMP authorities seeking permission for holding the rally. Staff Reporter
Is bus fare fixation fair enough?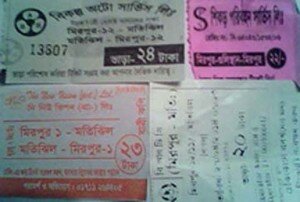 Who will believe that the bus fare between Gulistan and Mirpur in the capital city was Tk 3 (three) only? Someone, aged below 20 will never believe it. Yes, dear readers, the fare was taka 3 long ago. This reporter remembers it with a mere bitterness. One day I boarded a minibus from Mirpur Section-10 and I had only Tk 10 with me. I gave it to the conductor. He did not return the remaining Tk 7 saying that there is no exchange. By the by, it is to inform the readers that sometimes a wicked bus conductor will not give you the rest money instantly and wait for such a situation that you will forget it and get down from the transport at your desired place. However, I was not informed enough about such bus conductors. When the minibus reached Supreme Court turning near National Press Club, I was telling the conductor to return Tk 7. He told me: I am giving the money, you get down. I got down and the minibus sped away toward Gulistan not returning my money. That day I had to borrow money from a journalist at press club to return to my residence at Mirpur. In many phases the bus fare between Gulistan and Mirpur was raised many times. The bus fare on this route is now Tk 20, Tk 22 and Tk 24. Any one can ask why the difference. Is the transport taking Tk 24 is better. The answer is: No. Is the transport taking Tk 20 is service one kilometer less? The answer is: No. Then why there is a gap of Tk 4? There is no logical answer to this question because there is no genuine cause. On this route, bus conductors say that it is very hard for them to tackle the passengers. The passengers accuse that most of the bus conductors and driver are rough and unmannerly. A passenger on this route frequently will experience that near the National Press Club most of the bus drivers, going toward Gulistan, want to offload the passengers in the middle of the road and the buses going to Jatrabari very often hesitate to stop at press club stand and take the passenger to Paltan. And they are always determined to insult the passenger if protest comes. To tell the truth we asked many people about this hazard of bus fare and service. Most of the people opined that the problem is "rooted" in the bus owners and it is "overlooked" by the authorities concerned and "tolerated" by the passengers because they are helpless. Help should come with law and implementation. It is sure that a sound economy depends on a good transport system of a country. – Staff Reporter Bangladeshi shot dead at Chuadanga border Our Correspondent Chuadanga: A Bangladeshi national, Ahad Ali, was shot dead by members of Indian Border Security Force (BSF) at Munsipur border point in Damurhuda upazila early Monday. The deceased, aged about 29, was the son of Ayub Ali Mandal of Kutubpur village of the upazila. Border Guard Bangladesh (BGB) source said the BSF troops of Mohakhola camp opened fire on a group of Bangladeshi cattle traders, numbering 7-8, when they entered the Indian territory crossing Pillar No. 93 through Munsipur border for bringing cattle early in the morning. Ahad Ali died on the spot. Others could escape the firing. A tense situation was prevailing along the border following the incident. Director of BGB Battalion Chuadanga-6 Lt Col SM Muniruzzaman confirmed the incident. 'Argument of Kissinger was stupid' Special Correspondent DHAKA: Bangladesh foreign minister has said there are 'conspiracies' looming against the country, but was confident that no-one can stop its progress. "Bangladesh is marching ahead. There's no stopping now. There're many conspiracies. Nothing can stop it. Let's move ahead," AH Mahmood Ali said on Sunday. He was speaking at a function on branding Bangladesh in the capital city recently. The minister did not specify what type of conspiracies being plotted but said Bangladeshis would not accept dominance of others. He termed the former US Secretary of State Henry Kissinger's comment on Bangladesh as "bottomless basket" a "stupid argument". He said Bangladesh had shown how a nation can survive and continue to progress. A diplomat-turned-politician Ali sought support of all to portray a positive Bangladesh abroad. Sayedee's son wins chairman election Our Correspondent PIROJPUR: Masud Sayedee, son of "war criminal" and top Jamaat-e-Islami leader Delwar Hossain Sayedee has been elected chairman in a Pirojpur Upazila. Backed by the Jamaat-e-Islami and the BNP-led 19-Party alliance, he won the elections at Zianagar Upazila bagging 21,077 votes. His closest competitor ruling Awami League-backed Abdul Khaleque Gazi drew 6,615 votes. He has rejected the results alleging "gross irregularities". The war crimes tribunal has sentenced Sayedee to death for crimes against humanity during the 1971 Liberation War. The two-time lawmaker from Pirojpur has appealed against the verdict in the High Court. Zianagar Upazila falls under the constituency where he was an MP. Masud Sayedee is the Managing Director of Al Falah Properties in Dhaka. He is also a director of Al Falah Multipurpose Society, according to the Election Commission. In his affidavit, Masud, who holds a Higher Secondary Certificate (HSC), declared to be in possession of a pistol.