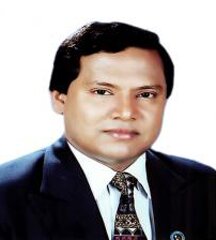 State Minister for Textile and Jute Mirza Azam said the government will sign memorandum of understanding (MoU) with China soon for Balancing, Modernization, Rehabilitation and Expansion (BMRE) work of all the jute mills under the Bangladesh Jute Mills Corporation (BJMC).
As per the MoU, the Chinese government will provide credit at 1.5 percent interest to Bangladesh for executing BMRE work. The loan amount would be refunded within 20 years.
The state minister made this announcement on Thursday while he was addressing a meeting with the Sramik League leaders of the BJMC held at the conference room of the ministry concerned in Dhaka.
With Minister for Textile and Jute Imajuddin Pramanik in the chair, the meeting was attended by BJMC Chairman Major General (Retd) Humayun Khaled, Joint Secretary of the ministry M Mahmudul Haq, Labour Affairs Secretary of the ruling Awami League Habibur Rahman Siraj, Bangladesh Jute Mills Sramik League President Sarder Motahar Hossain, General Secretary SM Kamruzzaman Chunnu and labour leaders from different Jute mills.
In 2009, the government led by Prime Minister Sheikh Hasina has rejuvenated the dilapidated jute industries of the country by coordinating the credit amount of Taka 5,200 crore for the jute sector and resumed operation of five closed jute mills under the BJMC, said the state minister.
All sorts of efforts for the development of the Jute sector are underway by the government as the traditional jute sector can regain its lost glory, added the state minister.
The BJMC workers will get dearness allowances (DA) along with their wages before the upcoming Eid-ul-Fitr, the state minister assured the labour leaders at the meeting.
At the same time, they will get festival allowances before the Eid, he said.
Meanwhile, the government is trying to solve various problems including paying the dues and gratuities, Provident Fund (PF) of the Jute Mills workers gradually, said the minister.
Simultaneously, the government is planning to make the BJMC self-sufficient, said the minister, adding that as the present government is workers-friendly.
BJMC is the biggest employer in the industrial sector of Bangladesh. It provides direct employment to about 70,000 workers and 5,500 officers and staffs supporting the livelihood of around 6 million farm families.
More than 50 million people are directly or indirectly involved with jute and jute related industries in Bangladesh, according to the BJMC website. –Our Monitor